When the super-high-tech internet security company Trend Micro, wanted to announce their new personal internet security product to the Atlanta audience their agency Philip Johnson Associates turned to the low-tech power of out of home advertising to dominate the market, and EMC for it's outdoor expertise. The lynch pin of the campaign was a market wide program of Digital Billboards, which anchored their message at key traffic points throughout the city and surrounding suburbs.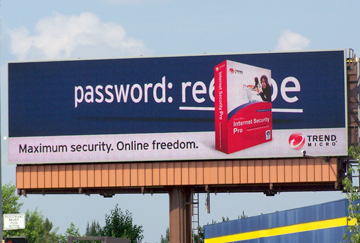 Digital billboards offered the opportunity to use multiple creatives without increasing production costs — an asset that not only extended the life of the campaign by keeping the message fresh, but also reinforced the use of multiple creatives across the other media.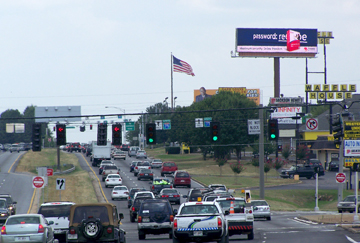 A targeted showing of posters transitioned the message from the highway to the surface streets and into residential and shopping areas.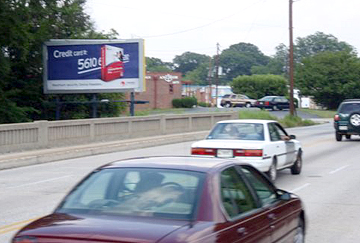 2-Sheet Rail Posters in MARTA stations connected with business commuters repeatedly, and Bus King panels kept their message on the move throughout the market.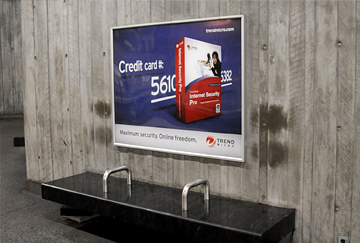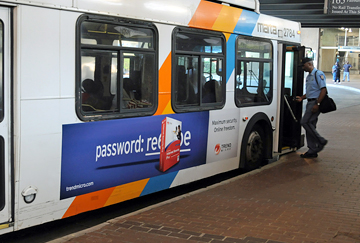 The cherry on top was this spectacular backlit wallscape in the heart of downtown Atlanta, across the street from the Hardrock Cafe, and just blocks away from The Georgia Aquarium, the World of Coke, the Westin Peachtree Hotel, Peachtree Center, America's Mart, Ritz-Carlton, Georgia-Pacific, Southern Company and Peachtree Center Marta Station.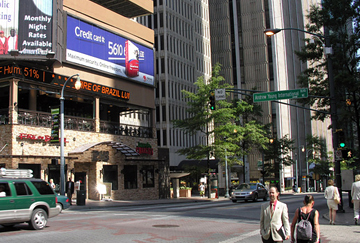 Contact us to learn more about how outdoor advertising can create a dominating presence in any market.