Trade shows and conventions are important opportunities for developing new business, launching new products, and staying in touch with existing clients while assessing the state of the industry. Despite their importance, many companies miss a key opportunity to reach industry members before they ever set foot on the floor – Out of Home Media. When Stryker was attending a key meeting in Las Vegas they turned to EMC to help craft a media strategy that would make their presence known to attendees throughout their stay.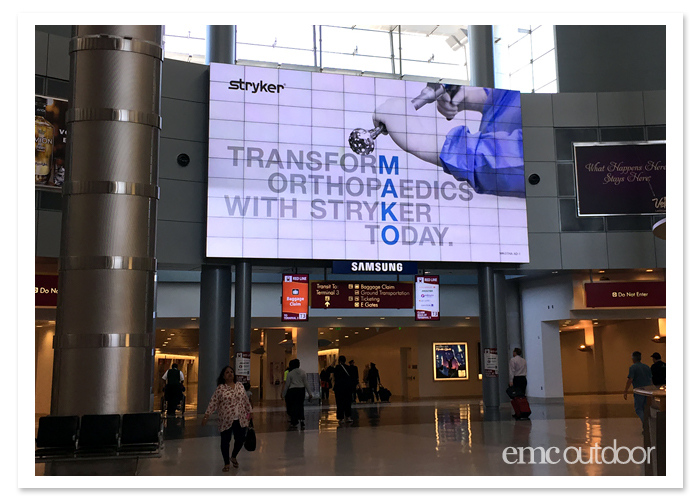 Trade shows, medical conventions, and other professional meetings are an ideal time to reach a very specific audience while they are concentrated in one location. Out of home media provides a wide array of choices and event strategies that can reach all of these industry members as they arrive and circulate through the host city during their stay.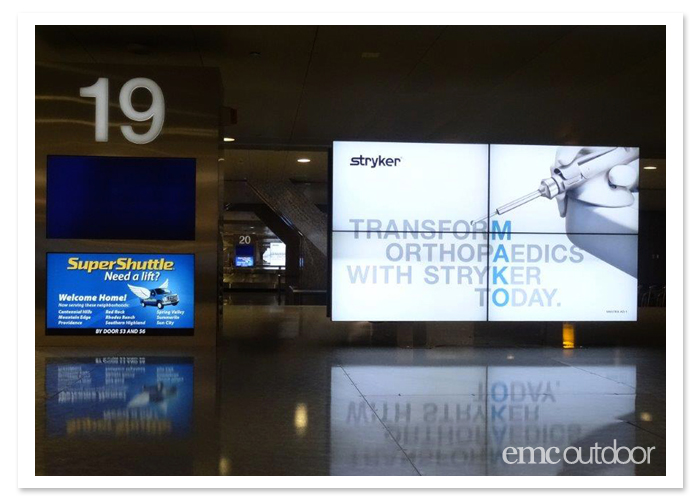 Stryker used a variety of highly-targeted, out of home media to target industry members at multiple touchpoints during their visit. Their colorful and bold creative unified their multiple OOH media choices as attendees passed or interacted with the media locations before, during and after the conference.  Media touchpoints started at the airport, and continued with strategically placed billboards along key routes to the hotels and convention center.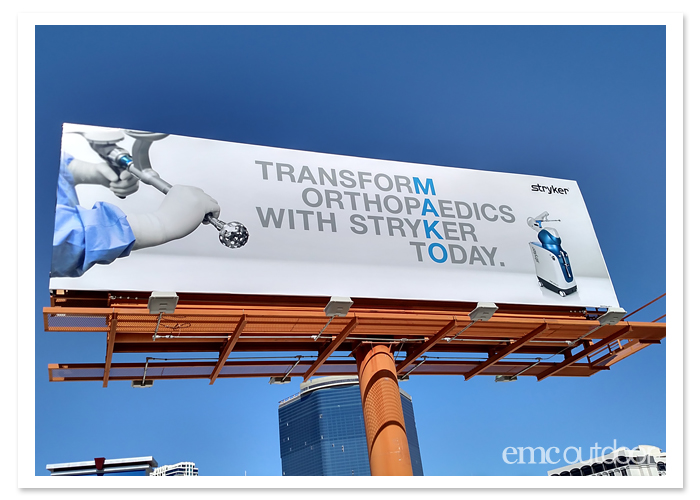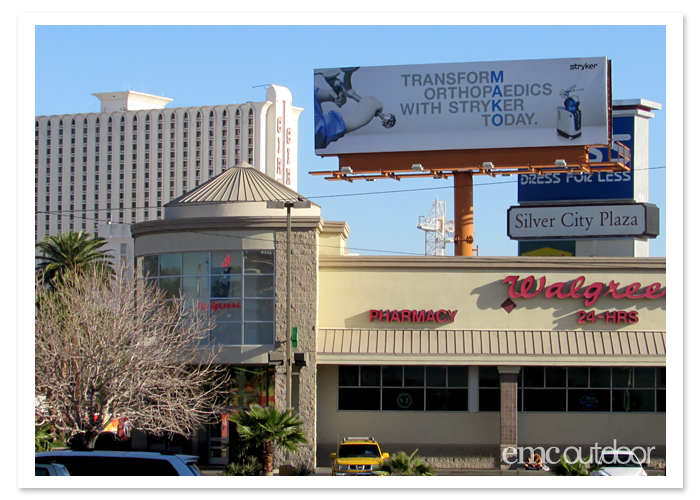 Taxi media and fully wrapped shuttle buses added a mobile component that would reach attendees while they circulated through the city.  This helped to provide a continuous refresher for their messaging, and help drive traffic to their booth.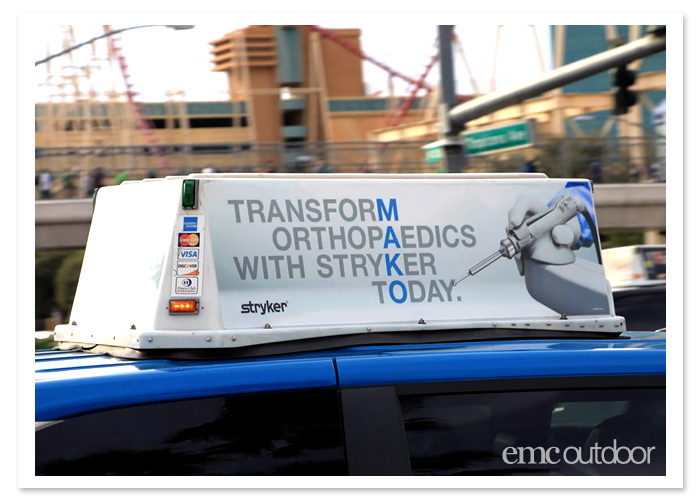 Out of home media is ideally suited to convention and conference coverage. Well-planned, strategic placement can put your show message directly in the path of attendees – perfect for helping to drive booth traffic. Here are some trade show stats to consider. Are you doing all that you can to maximize your voice and reach at your events?
81% of trade show attendees have buying authority.  Which means more than 4 out of 5 people walking the aisles are potential customers for exhibitors.  Source:  CEIR: The Spend Decision: Analyzing How Exhibits Fit Into The Overall Marketing Budget
67% of all attendees represent a new prospect and potential customer for exhibiting companies.  This means trade shows are always rich in new business targets for you.  Source:  Exhibit Surveys, Inc.
83% of exhibitors agreed that "Building, expanding brand awareness" is a high-priority marketing-related objective for trade shows.  The next two objectives tied at 63%: "New product promotions, launches" and "Brand awareness reinforcement." Source:  CEIR Changing Environment Study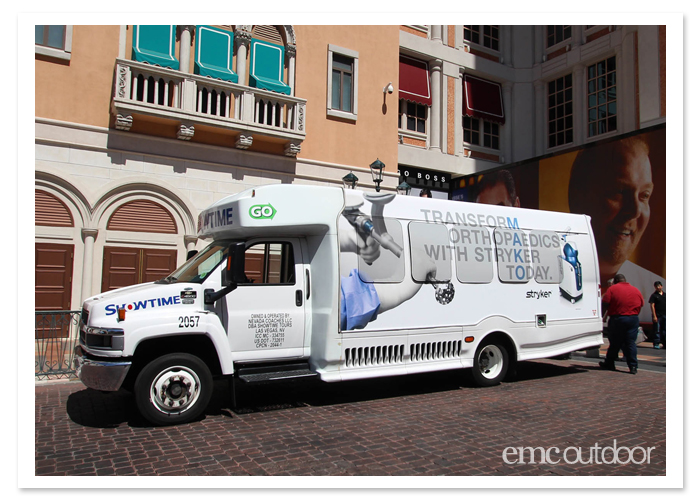 OOH event strategies are often a fraction of overall budgets assigned to events like conferences and trade shows, but they can have a huge impact when it comes to amplifying your presence at one of your company's most important events. Contact us today to learn more.