It's time for the US Open and that prompted us to jump in the wayback machine for another of our favorite legacy campaigns.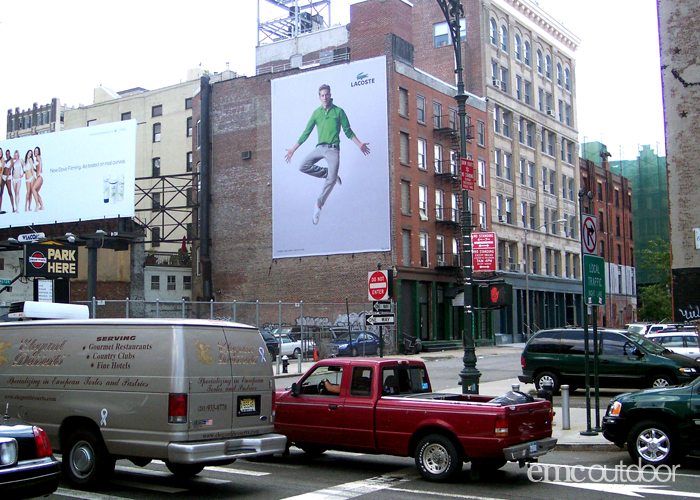 Way back in 2005 (2 years before the iPhone came out) we ran this campaign in NYC for Lacoste.  Their goal was to target the crowds attending the U.S. Open.  We worked with Lacoste and their French agency to build a plan that covered the island of Manhattan via the bridges and tunnels, as well as interior roadways in key targeted neighborhoods.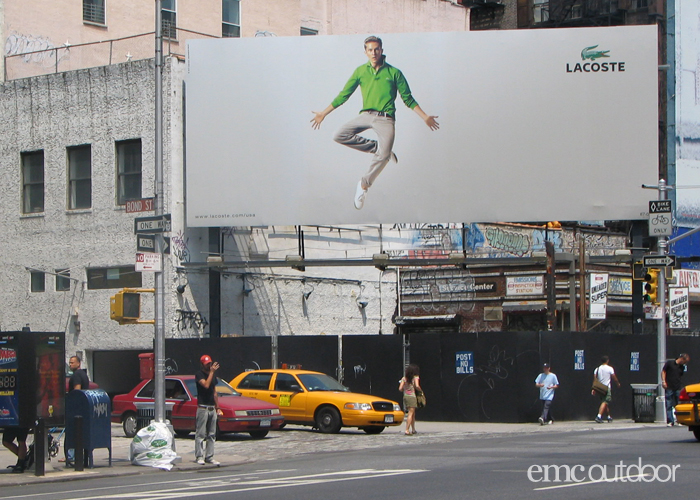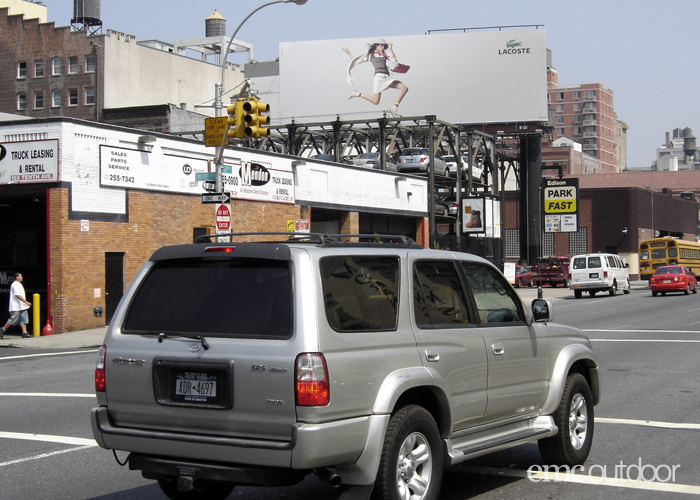 In addition to the geographic targeting, Lacoste was focused on finding unique and spectacular spaces that were in line with their brand image, and offered opportunities to accent their creative – tall spaces for the jumping man, wide skinny spaces for Andy Roddick diving above the LIE, etc.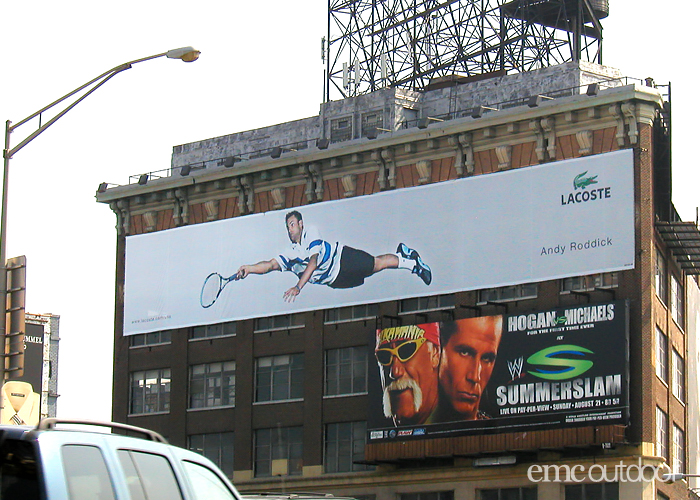 The production presented interesting challenges like converting the American measurements to millimeters (turns out a 14'x48' billboard is 4267.2 x 14630.4 millimeters in case you were wondering) or finding an answer to the uniquely French question: exactly "how little grey is white" (our printer said it's 4% by the way).
We've spent over 25 years helping advertisers target events with out of home, contact us to learn how we can help you navigate the OOH landscape and create a media plan that will reach you audience.