We know, we know, we too are still hoping for that summer in the fall weather, the kids just got back to school, and yet we're already talking holiday.  Wait. What?  Holiday decorations at your local market? No! That can't be right? Too soon you say?  Well, we feel you there.
Thing is, as an experienced marketer, we know the best and most prudent planning is happening now, as over 80% of all Q4 revenue occurs in that final push during the holidays.
What better way to engage with your target demographic than when they're already on overload?  Through an interactive live experience.
We've worked for years to help our clients capitalize by using these planning methods and practices in order to make their Holiday marketing campaign stand out and resonate with their consumer base.  Now we're sharing these 5 key tips with you.
1) So Many Events, Take Advantage!
Why try to carve out your own experience and pull consumers away during an already busy timeframe?  Well, you don't have to.  Go the route of using the curated holiday bustling crowd already attending a local festival, mall, tree lighting, event etc, to reach your target consumer. For example – there are over 175 Tree Lighting events in California alone!
2) Align with a Give Back, NFP and Bolster the good will with your Brand
This is the time of year for giving and good will, and that emotional connection with your core target consumer is a direct way to stay relevant during this busy time frame, as well as top of mind. 50% of the organizations surveyed said they received the majority of their contributions between October and December (GuideStar 2012). Associating your brand with charitable giving can have a major effect on how consumers interact with the brand. According to a Kellogg School of Management study, "The increase in positive perception is not based on advertising. Consumers actually experience the product in a different way."  
3) Make the Most of Your Existing Properties
If you're a retailer, have a door, or have office locations with open floor options, hosting the event at a location you already have control over is ideal.  It's saves valuable dollars in time and energy identifying locations that are already at a higher cost due to the holiday season.  Use what you already have!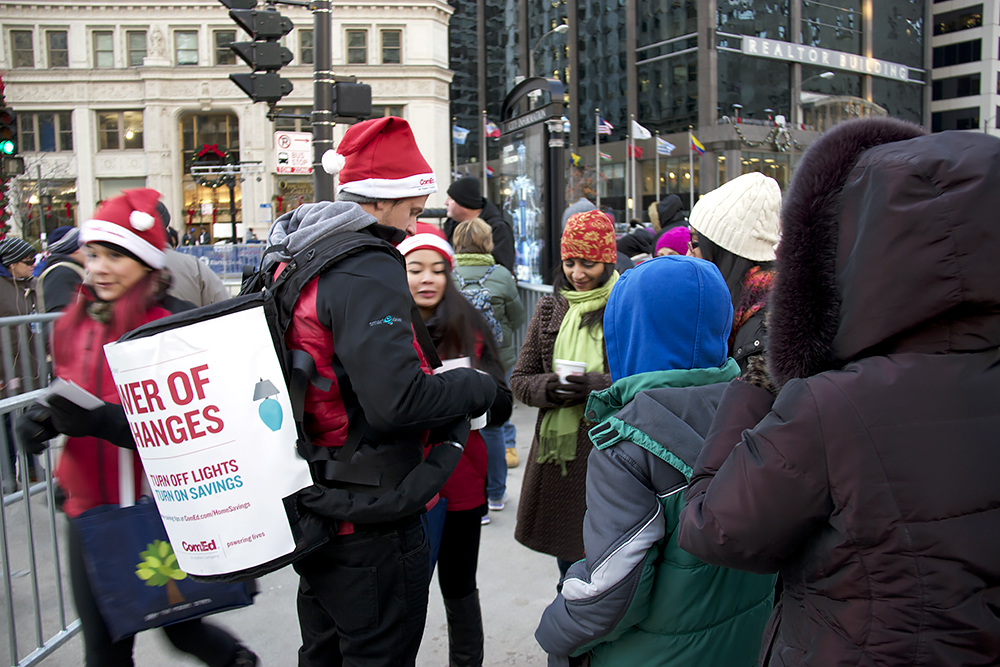 4) Feed Them! 
Your consumer is hungry, tired, overworked, feeling like there isn't enough time, bored from standing in line after line, to get everything they need to get done before the holidays. Well the way to their heart is through their stomach.  Feed the consumer. They probably haven't had a chance to eat and a nice pick me up, some coffee or hot cocoa for walking around in the cold will help them get through their busy schedule.  These small kind gestures go a LONG way. 81% of consumers say that free samples or giveaways are a main motivator for taking part in an event (EMI, EventTrack 2015) and you can carve out a small window of time, to do something that they'll remember and appreciate, while getting your brand message across in the process.
5) Give Consumers the Gift of Time
Provide what the consumer needs most during this busy time frame – help, assistance and anything that will save them some time. Folks can always use a helping hand, and when your brand provides a random act of kindness, a clear path between their needs and your service's ability to provide is established.  Use an experience that helps to clear their minds, help their holiday process, from wrapping gifts to entertaining their children (or husbands).  This will surely leave that lasting impression. Studies show 74% have a more positive opinion about the company or brand after participating in an event. (EMI, EventTrack 2015)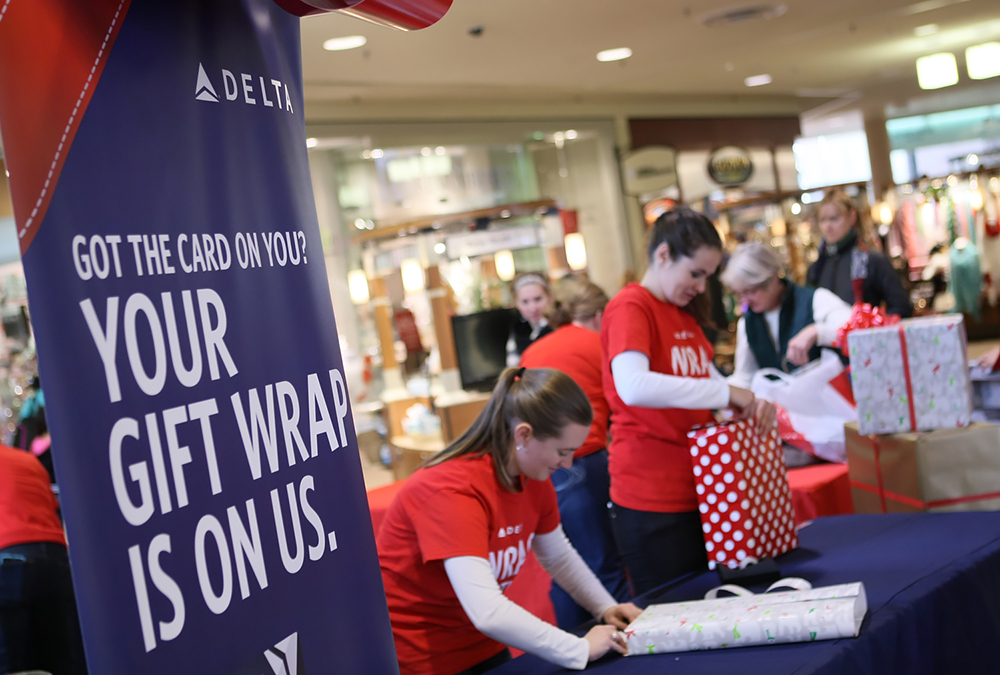 Ok, so we've given you these tips, but we don't expect you to handle it all yourself, you're busy in the holiday season too! Let us help you, we'll whip up a unique and eye catching connective concept that will get your message across and break through that holiday clutter this winter.
Call us, we're here to help,
Your friendly EMC Events Elves