Today virtually every brand participates in an industry trade show as a means to stay current with new trends, launch new products and nurture business relationships.
In fact, in a world where so much happens via email and on the phone, it's becoming vitally important to get face to face and have real time dialog, creating a personality for your brand that lingers beyond the trade show floors.
While much time and energy is invested in designing impressive booth displays, show collateral and on site events, what's often overlooked is reaching prospects in unexpected ways outside the convention center – as they arrive and move about the conference city.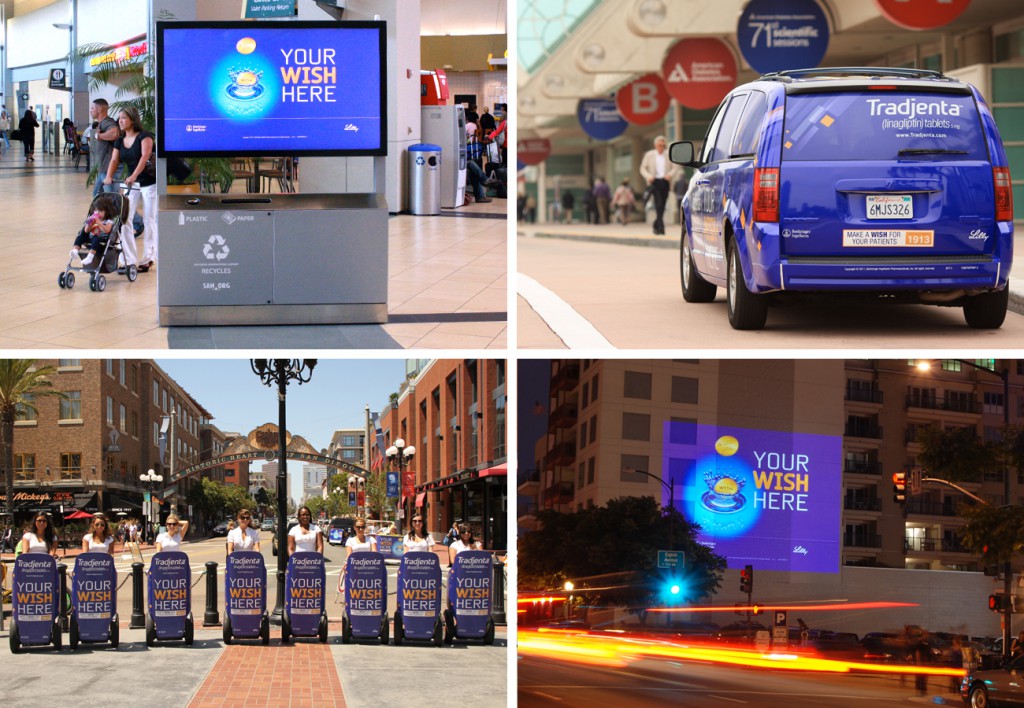 In the time I've been leading media strategy for EMC Outdoor, we have worked with clients to create some great programs that can trigger and sustain brand awareness both at the show and well beyond.  The possibilities are limitless though it's best to work with a media specialist familiar with the geographic turf and available options in each market for best results.  Here's just a few:
• Upon Arrival – Let your brand make a great first impression by greeting arriving delegates at the airport.  Make a big statement using dioramas or entertain them in baggage claim with displays on carousels or in the concourse area. Or try something completely different – handrail advertising!
• Local Transportation – Each city has its own network of public transportation, which is an excellent way of catching someone's attention, whether they're using it or not.  Taxicab tops, transit displays, bus sides, car cards are just a few options that attendees use and see.
• At the Hotel /Convention Center – Whether you pick a single tactic or aim to 'own' the space through sponsorship, there are dozens of means here as well, depending on the venue and the city.  Hand sanitizer stations, door keys, or even phone charging kiosks are some to consider.
• Shopping & Entertainment Venues – Some cities have venues that are a 'must stop' while in town, with available media that extend touchpoints beyond the convention center.  For example, Cable Cars if in San Francisco, sailboats if in San Diego or Ferry & Sightseeing Boats if in New York to name a few. Also, malls are often connected to hotels and convention centers, which offer a plethora of outdoor media choices. Finally, after hours a brand might stand out using Nightlife Media in bars and restaurants.
• Brand Ambassador Street Teams– Finally, one might consider the use of teams armed with mobile OOH media like segways or scooters to engage attendees and distribute promotional items.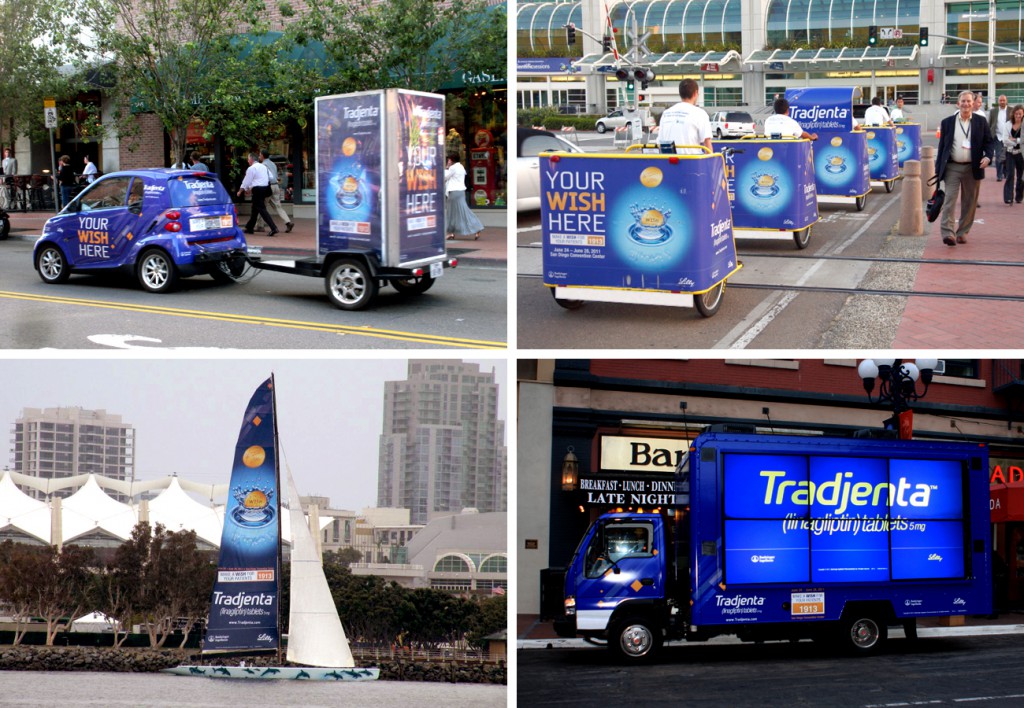 As they say, you only have one chance to make a great first impression so why not maximize your trade show presence to wow your prospects before they even see your booth?  Take your upcoming trade show to the next level through smart outdoor media tactics.  To learn more visit www.emcoutdoor.com/trade_show_marketing