The importance of content within your digital marketing strategy cannot be underestimated. Your content, including copy, images, videos and any other element of your website, is the key to your online success.
The content you provide gives visitors a reason to visit your website and provides them with valuable information. Without great content, there's no real reason for visitors to spend much time on your website. Here are eight reasons why content is an important factor in your digital marketing strategy.
Educate Your Audience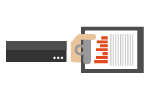 Many of your visitors are going to be looking for answers to the questions they have. If you're providing valuable content with those answers, you're giving them a reason to be on your website, revisit and potentially become a customer.
By giving them something of value, you begin to build a trusting relationship, where they see you as a credible and trusted source of information. So, when they are ready to make a purchase, they will seek you out as a highly informed resource.
Boost Your Google Ranking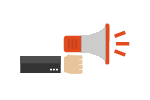 The more relevant content you're able to provide, the higher you can boost your Google rankings. When you rank higher in Google, you increase your online visibility and potential for higher online traffic. Keyword research is a significant component in putting together content that's both relevant to readers and Google.
Write Accurate and User-Friendly Content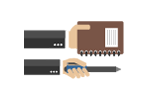 When you're looking to be seen as an authority in the industry, creating accurate and user-friendly content is a huge part of that. You want to give readers information that is factual, that doesn't mislead them in any way, and that they can easily understand.
Here are some helpful tips and tricks to help you create accurate and user-friendly content:
Do the research to ensure your messaging about a product or service is correct.
Utilize online proofreading tools or colleagues to double-check grammar.
Generate the titles, subheadings, and keywords to boost readability and searchability.
Make sure your content is formatted correctly and visually appeals to the reader.
Linking with Other Content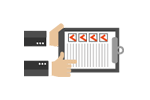 Creating a chain of links and backlinks can actually contribute significantly to your SEO rankings. Every time you link to someone else's page, and someone else links to yours, it acts almost like a vote of confidence. Google sees your site as being that much more relevant and will give it a higher search position.
Further bolster your content by creating pillar content that other articles, native ads and social media can link back to as a trusted resource.
Make Content Shareable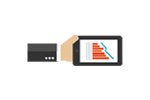 Social media accounts are essential to every type of business. Some platforms are more popular in your specific industry than others, so it's important to utilize the most relevant ones. Not only does it make your online presence that much more visible, but it also makes your content more easily shareable.
Followers on your social media accounts can receive updates on any new information you're posting, and may easily share that information with others. The majority of social media platforms are free to create accounts and use. All it takes is a little bit of investment of time to get things set up.
Convert with Content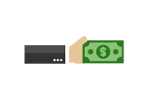 Drawing visitors into your site is one thing, but converting them into buying customers is another. Your content not only has to bring new visitors to your site, but it has to make them want to commit to making a purchase. Better content and a higher online presence will ultimately lead to higher conversions.
Including calls-to-action within your content is another great way to help convert your visitors. You may also want to do some A/B testing with content on your pages. That will allow you to see how each page can improve, therefore maximizing the effectiveness.
Become an Authority in Your Industry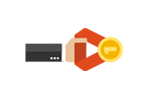 Every time you post new content on your site, you move towards boosting your authority in the industry. Adding content will organically increase your presence when interested customers search for you. When you build a reputation as a credible source, it can garner links from other sites in your industry. This boosts your online presence that much more.
Content is the Base of Your Strategy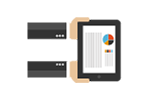 Developing content that is original, honest and reliable will allow you to build a foundation for your brand's messaging and stake in the market. Good content will generate more visitors, maintain higher search rankings, and help convert visitors to customers.
From blogs on your website to images and social media posts, the content you create is all central to and in support of your online digital marketing strategy. If you have not yet put together content for a digital marketing plan, start by considering your goals for your brand and audience you're trying to reach.
Taking these initial steps will help shape a plan for what content you create and where it lives. Developing a digital marketing plan can seem like a big undertaking. Well, we've been there and done it, and have experiences to share.