Experiential marketing has begun to enter the arsenal of firms looking to build deeper relationships with their audiences. It engages consumers in unique and unexpected ways, providing memorable experiences that ultimately lead to more attention, more interaction, and more business growth.
At the same time, it doesn't exist in isolation. It can be paired with trade show marketing or traditional out of home media to enhance both marketing channels. In fact, experiential marketing is at its best when paired with other opportunities that enhance its visibility and effectiveness to reach audiences in authentic and valuable ways.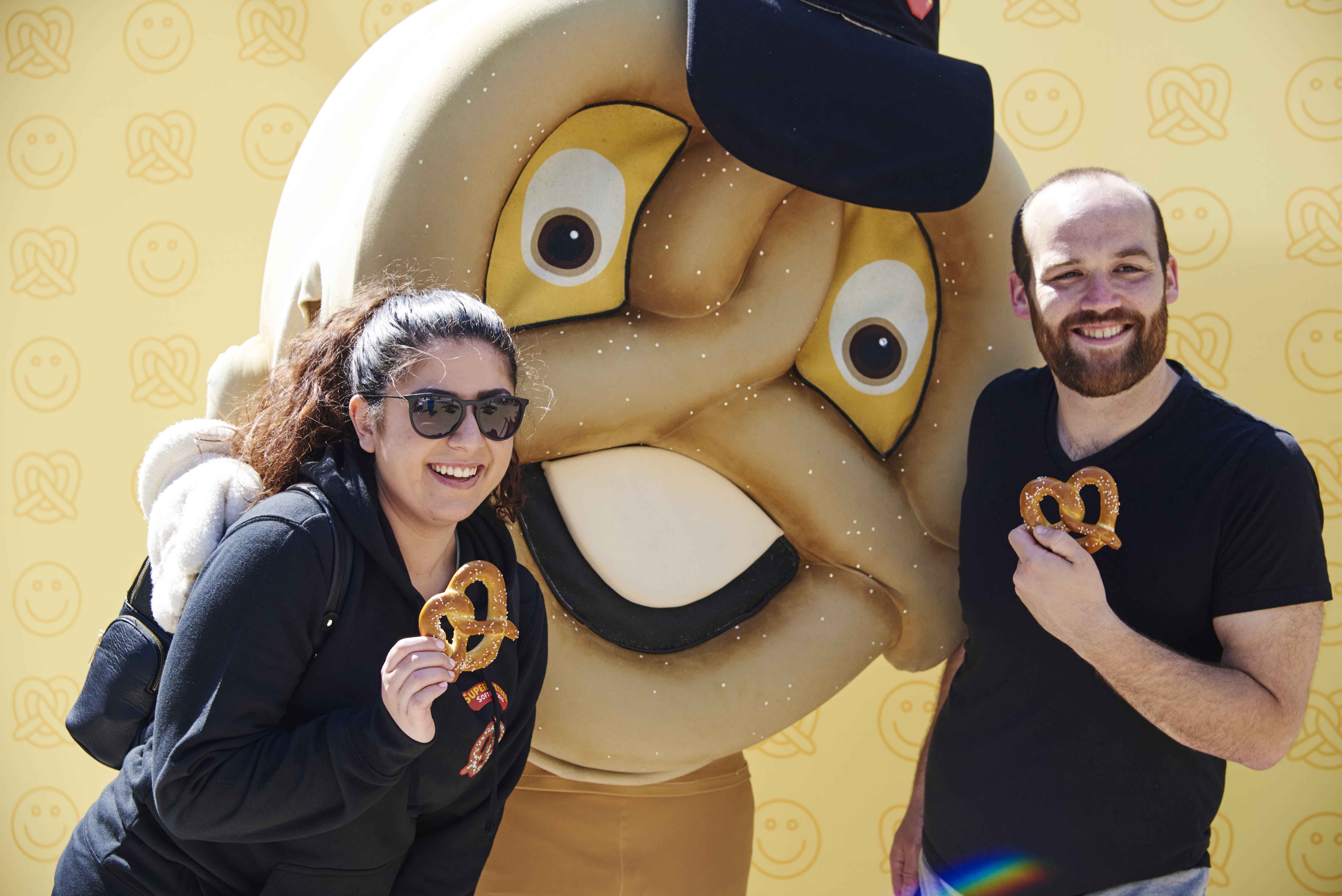 The Value of Experiential Marketing
Experiential marketing is becoming more popular, almost by the minute. More than two thirds of B2B marketers expect to increase their budget on this channel within the next year and a half. Meanwhile, one recent survey found that 41% of respondents think of live events as the most critical channel for achieving business outcomes, a 32% increase since 2017.
We are beginning to see the same trend on the consumer end. Two thirds of both millennials and Gen Z crave more social interactions. They look for brand experiences, not just touch-points, in determining how to spend their budget and set their loyalties.
Meanwhile, it's impossible to ignore that Experiential Marketing allows your brand to:
Enhance brand personality, allowing your audience to engage with your brand on their terms – in their work, on their commute, or in their spare time.
Gain attention from media and influencers, who will be happy to cover more than just a regular promotional campaign.
Gather real-time information about your audience, from feedback to outcomes of the brand interactions you witness.
These feedback opportunities are numerous. At live events, you can gain survey participants and gather both demographic and behavioral data. The photography and video from an event can be used for promotional materials, commercials and social media posts. Engaged members of the audience can provide testimonials and participant content for future marketing materials.
The value of experiential marketing in the modern marketplace is immense, especially when integrated into a larger strategy. It can combine with trade show marketing and out of home to offer significant engagement and better successes.
How to Pair Experiential Marketing with Trade Show Marketing
Experiential marketing can have a significant impact on any presence your brand has at a trade show. It allows you to go far beyond the pre-established, traditional sponsorship that is likely crowded by your competition. Instead, you can engage attendees more personally and intimately, allowing you to build a higher share-of-voice compared to those in the exhibit hall.
Display Your Products and Brand more Creatively
Experiential marketing is, in many ways, an almost limitless format. It allows you to develop immensely creative, one-of-a-kind applications that engage your audience in a variety of ways.
From virtual reality to live artist creations, you can build excitement that gets your audience away from the routine of the typical trade show day. Most attendees are not used to these types of events. They'll welcome the distraction and engage in unique activities related to your brand.
Build Industry Engagement and Support
Experiential marketing adds more than just excitement for the audience. On a more comprehensive level, you can build relationships and brand equity with both current and future customers.
More than 90% of consumers feel more positive about a brand after a live event or experience, and industry professionals you are looking to gain as customers are very much consumers at this stage. Through this channel, you can build rapport and trust with professionals in your industry. They can get to you know you and your brand more personally, leading to strong long-term relationships and brand loyalty.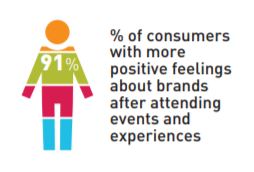 Connect with Your Community
The best experiential initiatives think bigger than direct audiences. In fact, the integration of the two creates an opportunity to engage with local and industry communities on a deeper level.
For instance, working with Convention and Visitor Bureaus while building an experience allows you to show appreciation for and cooperation with the host city, potentially providing an additional audience source. Attendees can interact with and get to know the trade show location, while having a quality experience with your brand.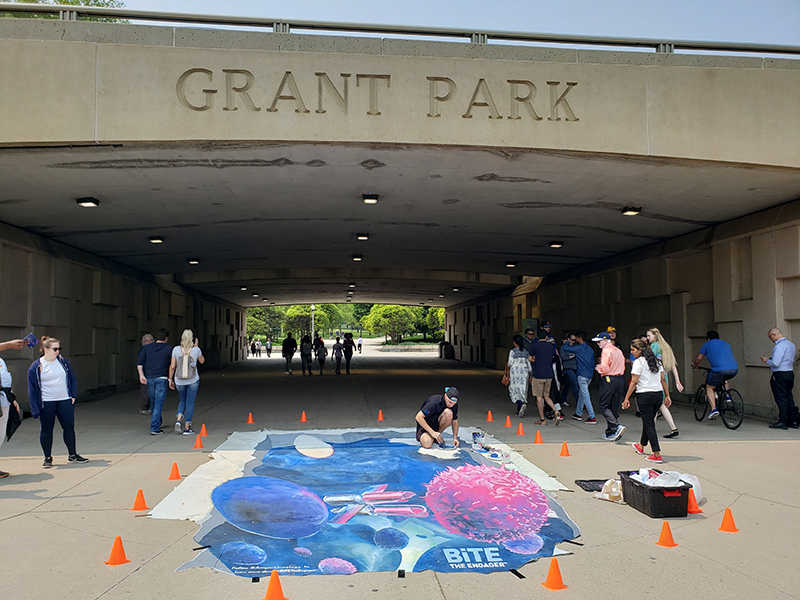 Take our recent Amgen campaign as an example. Here, we used the 2019 ASCO host city as the perfect location to showcase local artists in and around museums in the city. The artists and brand ambassadors were trained to talk about the brand to promote it to event attendees, tourists and locals.
How to Pair Experiential Marketing with Traditional OOH
Trade shows, of course, aren't the only potential pair for experiential efforts. More traditional out-of-home media like billboards, posters, transit media, and others can benefit just as much from the concept.
Most importantly, these experiences can add a sensory component to an otherwise largely static campaign. What was formerly just a visual depiction of a brand or product can come to life, adding brand personality to the equation. Such experiences can activate the senses in ways that create positive memories in the eyes of consumers.
That's the major reason why more than 90% of consumers have a more positive feeling about brands who offer experiences. In fact, the power of experience can shape your audience's entire perception of the life around them, including your brand and business.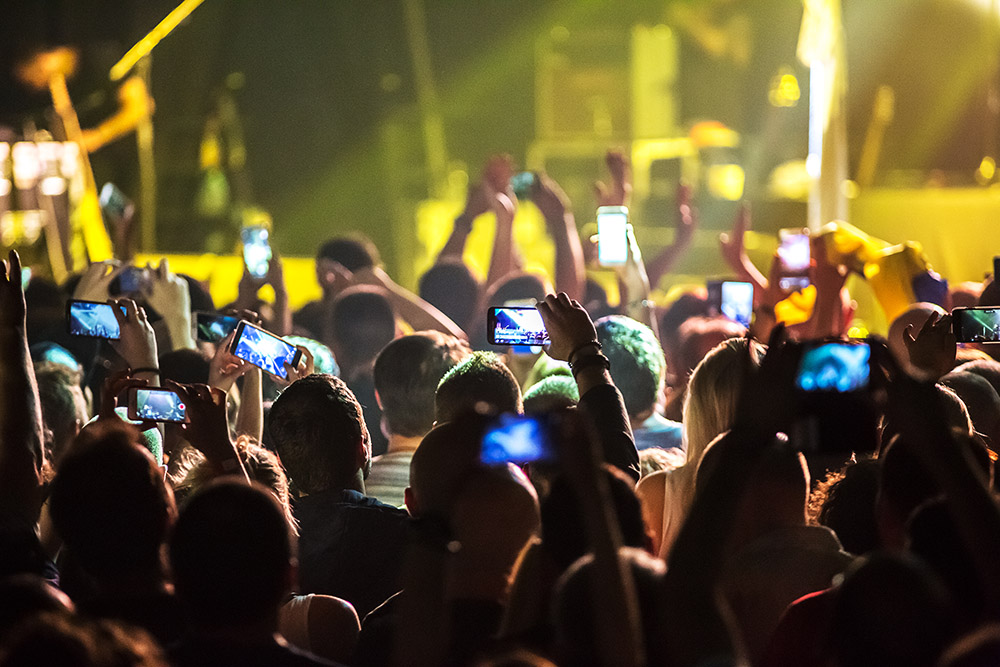 Amplifying Your Marketing Campaigns
Any marketing campaign supported by an experience will automatically receive higher visibility. The benefits extend far beyond giving your brand a personality and providing a sensory experience.
To start, the right experiences – especially when spontaneous and unexpected – can garner press attention and social media coverage. Make it good enough, and you won't even need to ask your audience to share videos and pictures on Facebook or Instagram. They'll become organic ambassadors for your brand!
That amplification, in turn, repeats the branding effect for the consumer. If they see a billboard while driving, then walk by a brand activation, the impact of that brand has been amplified. New, unknown brands can use this approach to expand into new markets. Existing brands can begin to shape their unique personality and story in a competitive environment.
Finally, an experience creates a conversational opportunity between a consumer and a brand. If your audience sees an ad followed by participating in the experience, they are more likely to become customers. In fact, 85% of consumers are more likely to make a purchase after participating in events.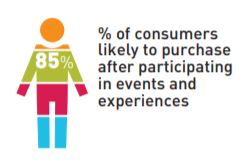 Experiential Marketing Maximizes Success of Cross-Channel
Experiences are becoming powerful, almost necessary in the marketing mix. On their own, they can effectively reach potential customers, offering creative solutions that engage potential customers on a personal level.
The integration possibilities are where experiential marketing truly begins to shine. Paired with trade show marketing, brands can build deeper engagement with attendees in an environment where most competitors still rely on traditional opportunities. Paired with out of home media, brands can extend their campaign to make it more personal and dynamic, creating a more engaged experience than a billboard, transit shelter, or poster might achieve.
Contact Us to learn more.