This summer, I had the opportunity to participate in Philadelphia Social Media Day as an Experiential marketing expert. Social Media Day is an annual event that brings together top social media and marketing professionals from around the country to connect and engage on the latest trends and insights in social media. It's a wonderful learning and networking event, hosted by the team at Slice Communications.
As an experiential advocate, my goal was to learn as much as possible about current social media best practices and success stories, and advocate for the integration of experiential and social. It's a concept that's starting to take hold—that integrating the IRL of experiential with the URL of social creates an amplification effect that is greater than the two channels on their own.
The Engagement Marketing Workshop
During the Social Media Day event, I co-presented with Cass Bailey, CEO of Slice Communications, around the emerging idea of "Engagement Marketing." Our sold-out workshop emphasized the importance of strategically aligning social media and experiential marketing strategies. It focused on the best practices for building a team around this newer marketing practice. Workshop attendees assessed their own company's internal capabilities, and where they might need outside assistance with integration and full engagement marketing amplification.
[pdf-embedder url="https://www.emcoutdoor.com/blog/wp-content/uploads/2019/07/Engagement-Marketing-Presentation_EMC_Slice-1.pdf" title="Engagement Marketing Presentation from 2019 Social Media Day Philadelphia"]
Engagement Marketing Presentation from 2019 Social Media Day Philadelphia
The Engagement Marketing Activation
To demonstrate this amplification at the event, we commissioned a muralist to create an anamorphic art installation that featured fun and well-known Philadelphia icons. The visuals appeared to be underground and popping out of the sidewalk. Attendees at the event interacted with the installation as it was created live on-site, and posted to their Instagram, Twitter and other social media channels, creating a buzz live at the event and online.
The Social Media Day event was attended by more than 600 marketers. Our single-day experiential activation saw participation and interaction from approximately half of all attendees. As you'd imagine, attendees were extremely active on social media, further amplifying the live interaction metrics. The hashtag used with our activation, #PhillyLovesBilly, saw nearly 78,500 impressions with a reach of about 13,765 users. This was direct proof of the social plus experiential amplification effect.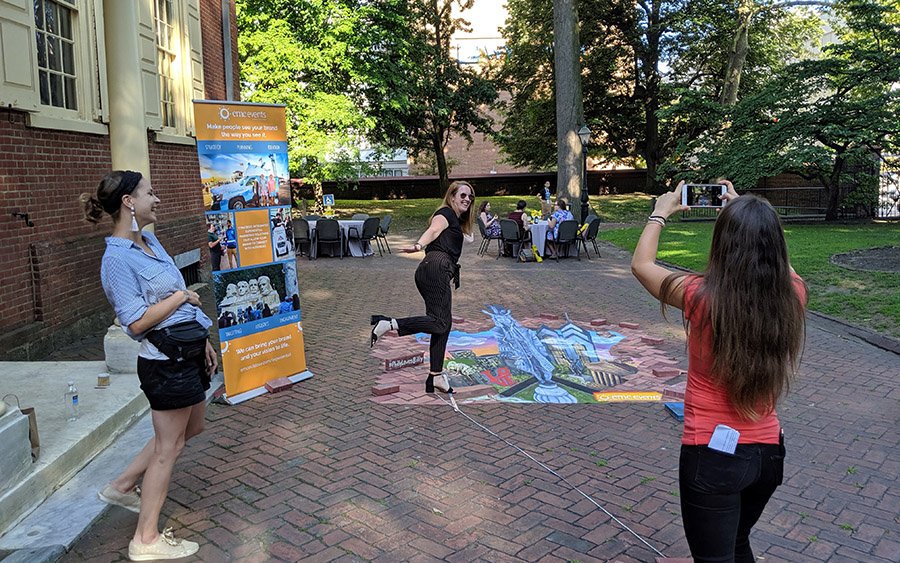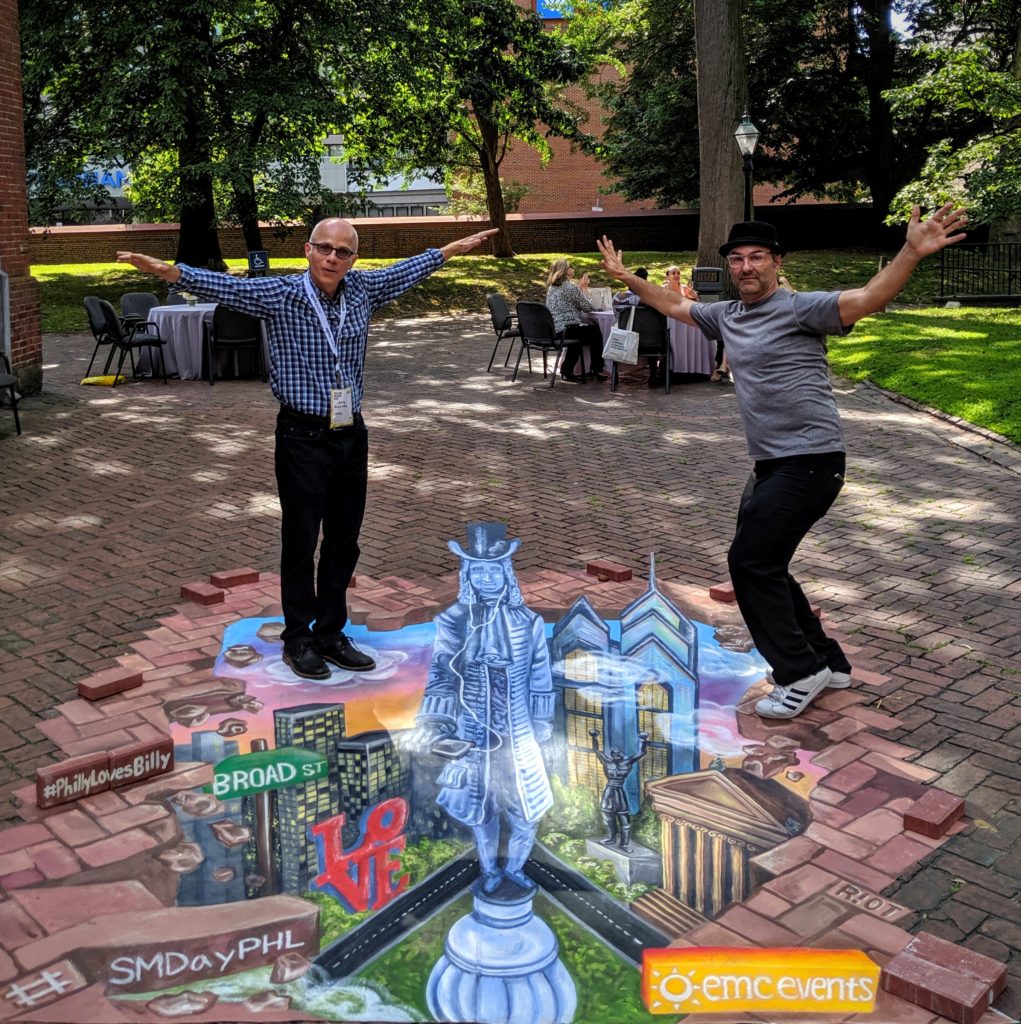 The engagement that resulted from the activation contributed to the success of the overall conference, too. The event organizer and event social channels, @SliceComm and @SMDayPHL, respectively, saw combined impressions of 62.4k on Instagram and more than 2,200 engagements on Twitter. The main event hashtag #SMDayPHL received 902 mentions and 339 engagements on Twitter, with a reach of more than 927k.
For the social media enthusiasts in attendance, the excitement about the tangible and cool IRL art installation was palpable. So was the connection made with how these types of experiential activations can create content for their social media posts. To me, it was yet another demonstration of how beneficial it is for all of us to step outside of our silos, channels and day-to-day thinking, and make connections with marketers in other channels. There is so much we can all learn from each other as we integrate and amplify our efforts together!
The Engagement Marketing Ebook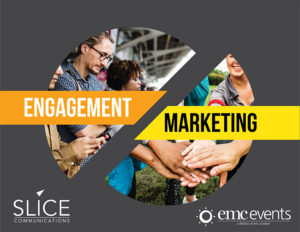 In addition to our participation at Social Media Day, we have partnered with Slice Communications to produce an ebook. The topic is centered on building a team and expert partner network around the integration of experiential and social. Engagement Marketing discusses the value of each channel, overcoming people and process barriers, and successful integration.
Download the Engagement Marketing ebook today!
Contact Us to learn more.