Out-of-home advertising is on the rise. Thanks to digital integration and creative new uses, 2019 was a year of major growth for OOH and its many forms, causing more brands to leverage it and realize its benefits. Last year, we saw better and more integrated campaigns, which came with better alignment and comparability with other media like digital, TV and print. We also saw the beginning of a number of out of home trends that will redefine the medium in 2020.
It's important to note that out-of-home is a unique case. All other advertising revenues, with the exception of digital, continue to decline. There are key elements that have led to the rise of OOH advertising which, in turn, combine with other market factors to influence its evolution this year.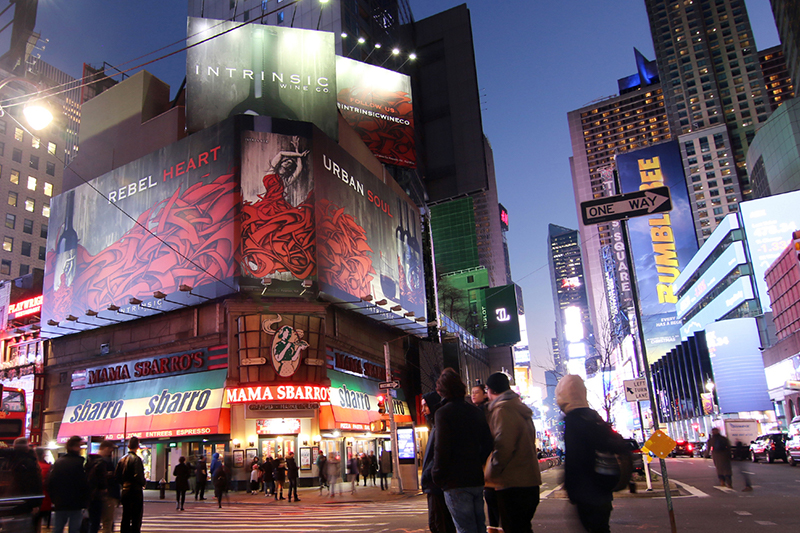 3 Reasons Behind Out of Home Growth in 2019
First off, let's take a look at why out-of-home is growing. While growth rates in print and TV advertising continue to decline, not everything is shifting to digital. Out-of-home advertising revenue has been bucking the trend of most other ad mediums and, digging deeper, we can discern a few reasons why that might be the case:
Better data availability. Modern out of home is not counter to digital but can and should thrive alongside it. Thanks to the prevalence of digital and mobile data, we've seen more integrated and OOH efforts than in previous years.
Better attribution of success. Marketing is becoming increasingly results-based, with executives demanding specific ROI metrics. OOH has recognized that and building the capabilities to identify who is seeing the media, when, and where – leading to more strategic marketing decisions.
Better buying capabilities. Media planning for OOH is becoming increasingly complex thanks to data-based approaches, and planners are becoming more skilled at using tools to optimize their efforts. The result is more specialized experts who make the most out of that data for better opportunities.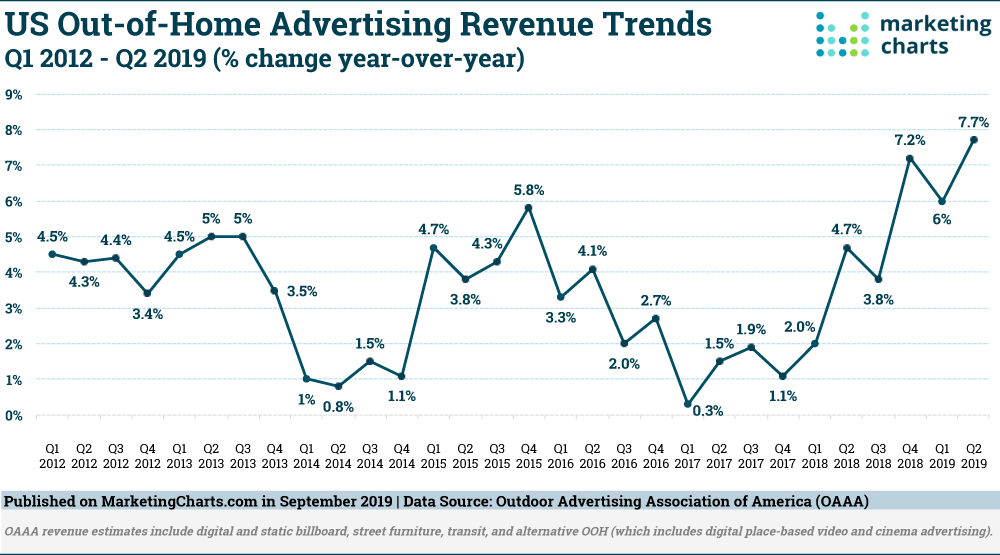 How Brands (Re)Discovered OOH
Brands across industries have discovered these opportunities, as well. They've realized that they can achieve broad reach for relatively low cost, while still targeting consumers in ways that cannot be turned off or ignored.
Take Adidas as an example. The apparel brand's ROI focused approach has reversed its adspend to focus on out of home, even as a way to increase ecommerce sales. Meanwhile, we saw the increasingly contentious streaming wars between Disney +, Netflix, Amazon Prime, and Apple TV+, in many cities, was fought on the billboards and streets of major American cities.
None of that is likely to change anytime soon. According to one projection, OOH spending is expected to grow by 8.5% in 2020, representing the sharpest increase in more than a decade. That's in stark contrast to other advertising channels, whose growth is expected to slow during the same time frame. At this point, out-of-home is a smart spend—but you have to get it right.
5 Out of Home Trends to Look for in 2020
The trends we are seeing as we enter the new year are a direct consequence of both the growth of out of home and the reasons it's growing in the first place.
1) Lower Waste, Thanks to More Focused Reach
In the past traditional out-of-home took a 'spray-and-pray' approach, casting a wide net in order to catch at least some members of your target audience. That's no longer the case. In 2020, your OOH will better be able to reach exactly who you want to reach, when you want to reach them.
That's thanks to new and better media measurement, allowing you to get in-depth insights. Massive amounts of data can be analyzed and leveraged by both brands and media planners with the result of little to no wasted budget.
Take the power of a Geopath Insights as an example. These new measurements show anything from movement patterns to purchasing history, creating comprehensive micro-targeting opportunities as a result. We're also beginning to see the use of predictive analytics, the process of using past data to predict future behavior.
2) The Value of Programmatic Media Buying
You might know programmatic media buying from the digital realm. It's making its way into the out of home space, as well. Programmatic platforms are disrupting the existing industry, streamlining the ways in which advertisers can find and buy space.
2020 could be the year where the technology finally breaks through and hits its stride. Both  demand and supply side platforms are developing quickly and the infrastructure to support programmatic buying is becoming more practicable. Now that the technology is in place it's up to the industry to catch up.
The parameters are in place. Tech and planning company budgets are committed to making this concept a reality. Our prediction is that it happens this coming year, taking its place alongside (not instead of) traditional out of home planning and strategy.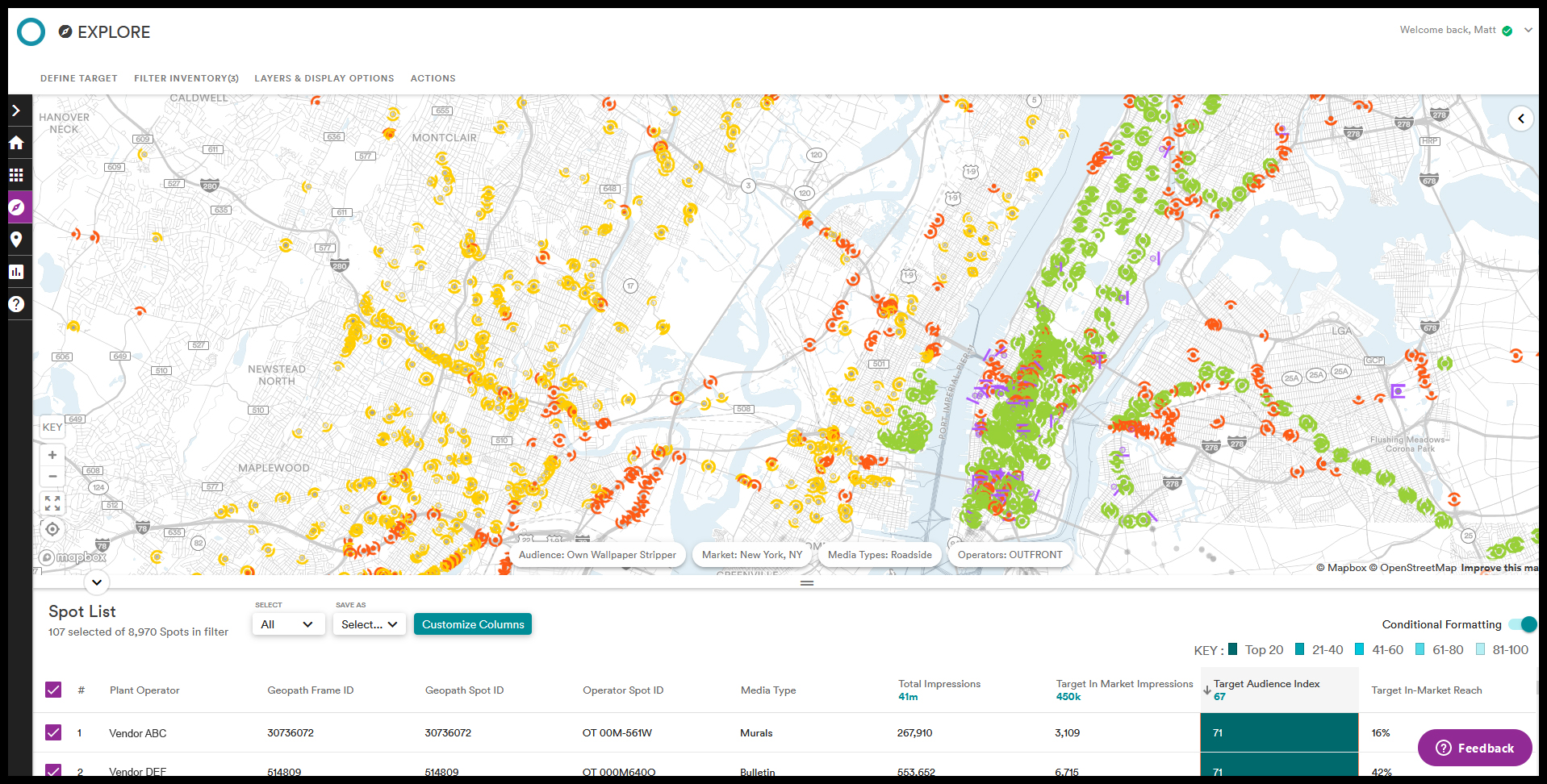 3) The Impact of Increased In-sourcing
The last few years have seen a drastic shift in the marketing landscape. Brands are turning away from working with a single agency of record, instead starting to bring their marketing and media planning to in-house departments.
The reasons tend to be closely related to increased efficiency and cost savings, along with a higher level of control over budgets and messaging. The result is increased flexibility. Brands are able to work with specialists depending on current needs, focusing on narrow subject matter expertise rather than broad marketing knowledge.
Since out of home can be too complex, even for large in-house marketing departments, it's frequently outsourced. Dedicated out of home experts can relieve the pressure from brands to be an expert in a complex and generally locally sourced medium. This added value works well with an in-sourced general marketing department that can drive the overall strategy and value.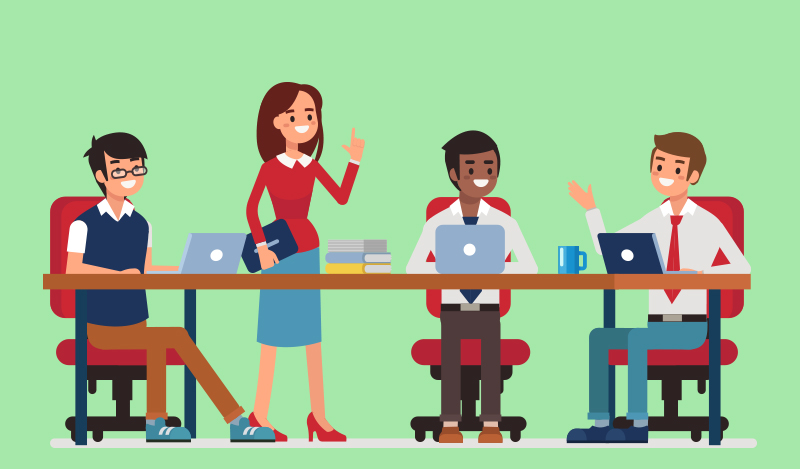 4) The OOH Evolution of Branding
The brand landscape is evolving. As the lines between marketing and commerce/sales blur, simple promotional efforts that are disconnected from the in-store experience are no longer effective. The store experience becomes the marketing, and the digital realm becomes the community.
That shift requires a multi-pronged marketing approach. Separating brick and mortar from ecommerce is neither feasible nor recommended. Online direct-to-consumer brands can compete with brick and mortar by using traditional out of home to create a brand presence, as they've begun to show in recent campaigns.
The same is true in reverse, as well. Experiential OOH can provide a crucial edge for brick and mortar stores over ecommerce. Customers, online and in-person, want unique experiences and personal engagement. Through out of home, brands are able to provide that in almost any context.
5) The Rise of Artificial Intelligence
Finally, artificial intelligence, so increasingly crucial throughout marketing channels, will make its mark in out of home. It enables smarter, better decision-making, thanks in part to the above-mentioned predictive analytics. Machine learning algorithms can predict anything from traffic patterns to purchasing behavior.
AI enables your marketing to be more memorable and unique, thanks to its unique connection and relationship-building with your consumer. Because out of home is continuing to build and develop a more data-based approach, it integrates almost seamlessly. One potential example is the showcase of specific brands or messages based on environmental conditions.
Get Ready for OOH in 2020 and Beyond
Of course, these are only predictions. No one knows exactly what the future holds. Still, these out of home advertising trends are based on very real developments, making them likely to take place in the coming year. Is your business ready? Do you know how you can leverage out of home for increased brand awareness, revenue, and business growth? If not, now is the time to start thinking about it. 2020 is here and with it comes a world of opportunities for marketers who know just where to look.
Contact Us to learn more.