The past 18 months has been a roller coaster for the advertising industry, and for the Out of Home industry in particular. Lockdowns, people working – and shopping – from home meant reduced traffic on the roads, and this meant that marketers were not looking at OOH media as part of their plans. But now marketers are starting to look at including Out of Home media planning for 2022.
As things are beginning to return to normal – traffic is back up, and even exceeding pre-pandemic levels in some places – marketers are looking at including Out of Home in their media plans again. During the worst of the pandemic much changed in how brands were using OOH media. They were looking almost exclusively at essential locations, planning was done last minute, and commitment at the last possible second.
In many ways Out of Home media planning is starting to get back to normal, but during the pandemic things changed in some unanticipated ways. Some of those changes – like only looking at media in "essential" locations or the complete lack of trade shows – are changing back. But some things, like the focus on audience location, or the new interest in attribution services – are likely to remain as a part of the new OOH landscape.
So what will Out of Home media planning for 2022 look like? Here are a few important things to keep in mind to make sure you're prepared and can get the most out of your OOH media plans for the year.
Out of Home Media Planning for 2022:
One way that planning has changed is the way that brands are looking at media and audiences. At the height of the pandemic traffic on the roads was much lower than normal, and that meant that brands moved much of their budget away from larger, traditional OOH media. But they still had a need to reach those audiences outside the home. The result was they started looking – more than ever in the past – at smaller, more targeted, niche OOH. Media like convenience stores, gas stations and doctor's offices were suddenly pushed into the spotlight.
Now that traffic is back up, and advertisers' confidence in more traditional OOH is up as well, they are returning to those mainstay formats. But even as they do so they are asking to include a wider variety of other OOH media as well and taking more serious looks at how they can complement the plan. The days of "just buy some billboards and be done with it" are over, and advertisers now expect much more strategic and inclusive Out of Home media planning for 2022.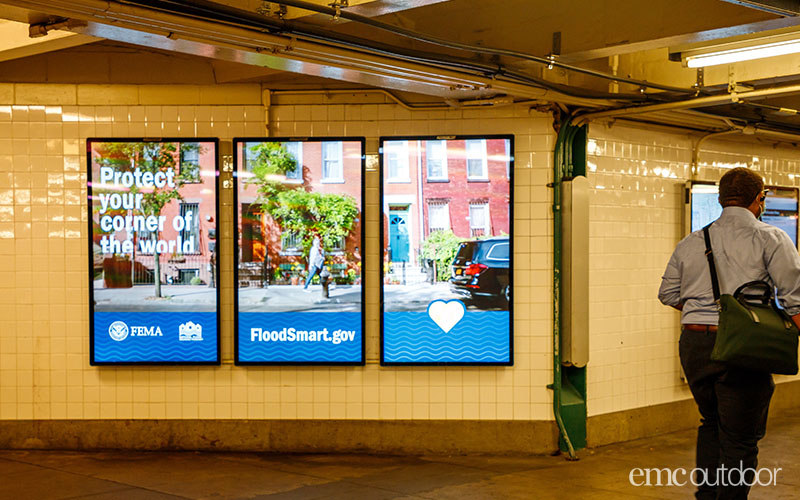 How are advertisers looking at audiences for 2022:
They are also looking at Out of Home audiences in new ways as well. This is being driven by several developments. Having become more comfortable with other OOH media formats they are now including that universe of media possibilities in their view of the consumers journey – where can we intersect their daily lives? How can Out of Home media reach audiences at different points in their progression through the sales funnel.
They are also paying more attention to behavioral targeting that has come about because of recent advancements by the OOH measurement body Geopath, that allow for much more granular targeting. This is allowing them to maximize the effect of their budgets by finding their audience more accurately and avoiding wasted impressions. To paraphrase Rishad Tobaccowala "where you go is who you are".
Implementing your OOH Campaigns:
On the practical side of things, we are seeing brands moving their planning windows farther out, returning to timelines that are more like pre-pandemic schedules. This also means that the available OOH inventory is filling up faster, and farther out than it was say even 4-5 months ago. That means that to be safe brands should really be looking at solidifying the Out of Home side of their plans at least 2-4 months ahead of time, preferably longer.
This also means that hold times are getting shorter. During the pandemic media companies were more willing to extend holds because there was so little available business. As the market is heating back up they have more customers looking at the inventory, and are less willing to keep it on hold, when it could sell. This means advertisers need to be prepared to make decisions about their Out of Home media planning for 2022 quickly when the time comes.
Trade Shows are back for B2B Marketers:
For B2B marketers, trade shows are back! Having been hit incredibly hard by the pandemic, trade shows came to a virtual standstill. Now that they are coming back in earnest, attendees and exhibitors are anxious to take advantage of the opportunity. Trade shows are such an important revenue generating opportunity for many businesses they are pulling out all the stops to make sure they get the most of their trade show experience. Exhibitors are looking to these first rounds of trade shows to make up for the loss of revenue – and connections – that the pandemic caused.
What we have seen so far on the ground is that while the attendance may be down, the people who are attending are largely decision makers. And, with a slightly smaller audience it means that the exhibitors can spend more quality time with the attendees, have deeper conversations, and get farther down the sales funnel with their prospects.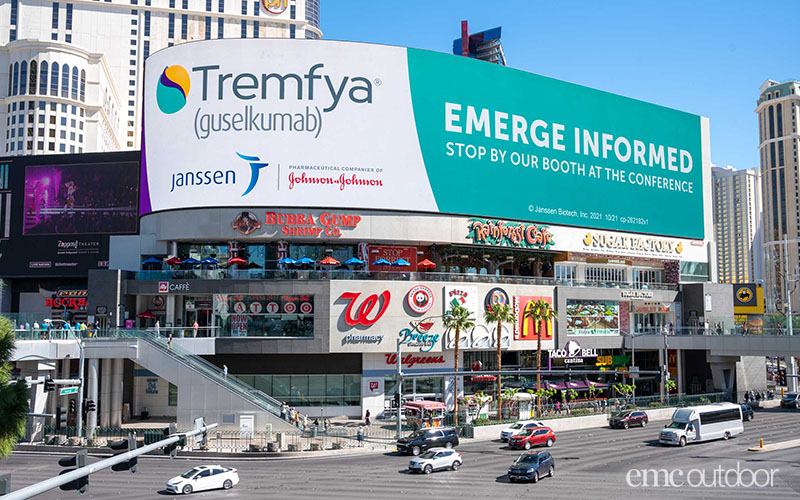 Marketers are taking notice of Programmatic Out of Home:
Programmatic Digital Out of Home (pDOOH) has been a buzz topic for several years, but the truth is that it still represented a small portion of actual OOH buying. So, what has changed? The pandemic has forced programmatic OOH to make some leaps forward more quickly than it may have otherwise. The supporting infrastructure of SSP's, DSP's, data sources, and available media has been solidified and connected to a new degree.
The other difference is that advertisers are finally starting to take notice of this new way of planning and executing OOH campaigns. The flexibility, speed, and dynamic capabilities of programmatic provide a powerful tool to augment more traditional OOH planning. Whether as a stand-alone campaign, or as a complement to static media, the adoption of programmatic OOH media buying has sped up during the pandemic and will be part of out of home media planning for 2022.
Experiential marketing is making a big comeback:
The feel good, comeback story of OOH for the pandemic? Experiential Marketing is back, and sooner than we expected. If you had asked us what Out of Home media channels would have come back first, we would not have said experiential. But turns out we would have been wrong. "Random Acts of Kindness" programs were popular early on, to show gratitude to nurses, doctors, firefighters, and other essential workers. But these were soon followed by pop-ups, treat trucks, and other touring programs that could be executed outdoors to accommodate safety concerns.
Consumers are so eager to have any kind of experience outside the home that experiential marketing activations are coming back quickly. As consumers return to more traditional behavioral patterns encountering experiential is a pleasant surprise that they are happy to take part in. Experiential activations have also allowed brands to reach consumers in places where other media might not be available.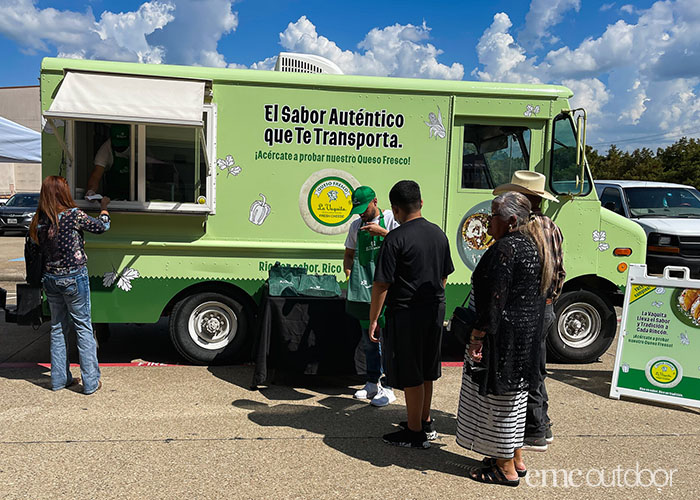 Out of Home is finally measurable:
One of things that has always held brands back from investing more heavily in Out of Home – despite the mountains of evidence on how it drives business results – is the ability to measure it more effectively. Out of Home suffered from being compared to digital which allowed for one-to-one measurement. But now OOH is finally able to provide substantive proof to show how well it is working. Using geofencing and tools like walk-in measurement – to track the audience that is exposed to OOH and then shows up in the store – or cross platform conversions to see who shows up on a website after seeing Out of Home.
It's important to understand that the goals and KPI's for the campaign are to make sure that an appropriate attribution model can be used. Advertisers should be aware of baselines to compare to and be thinking about what level of granularity is needed, and how the OOH might interact with other media in the campaign. Effectively measuring the results will be a major out of home media planning in 2022. :
Preparing for your Out of Home media planning in 2022:
As we begin to look forward into 2022 it appears that Out of Home media is poised to bounce back. While many of the aspects of OOH planning will return to what they were like pre-pandemic it's clear that many of the changes that have taken place will remain. Out of Home media offers a variety of ways to reach consumers, and when planned properly it can be a powerful part of any media plan.