Philadelphia will serve as the first installment in a monthly series, where we aim to provide insightful market analysis and recommendations, drawing from our extensive experience of over 30 years in the Out of Home advertising industry. Each month, we will delve into different markets and offer our expertise to help you understand each market's landscape and their Out of Home media options.
Our home city, Philadelphia, also known as the "City of Brotherly Love," is rich in history and culture. Famous for its Philly Cheesesteaks, Soft Pretzels, Water Ice, and top-rated restaurants, the city has been a leader in intellectual, economic, and humanitarian development for over 300 years. Efforts are currently focused on preserving the best of the past while also allowing for the developing of a vibrant new city.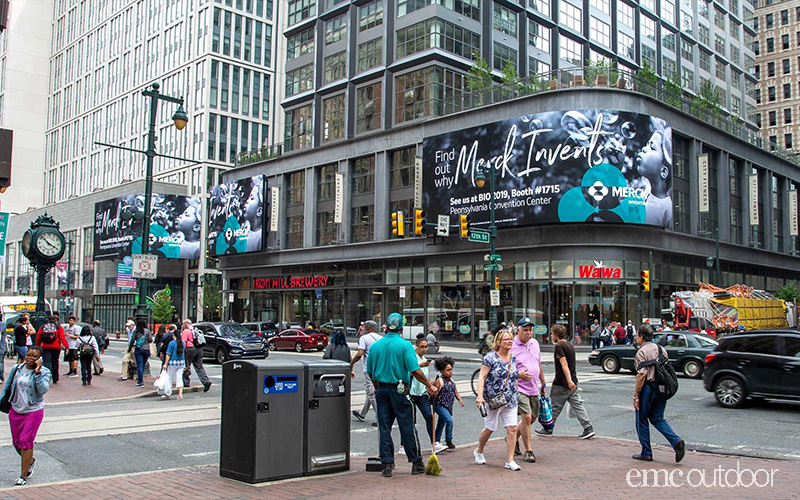 The Greater Philadelphia area, with a population of almost 1.5 million, is the 7th largest media market in the US according to 2021 Statista demographics. It is home to over ten Fortune 500 businesses whose corporate headquarters are in center city. It is a popular travel destination for its historical sites and cultural activities. Philadelphia is also well-known for its sports teams, with the "Big Four" professional teams in the NFL, MLB, NBA, and NHL – the Eagles, Phillies, 76ers, and Flyers.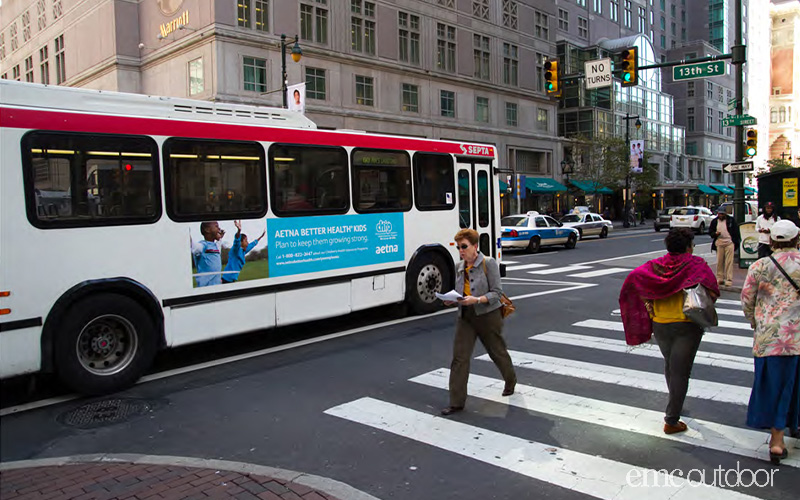 Philadelphia is served by two major highways, I-95 and I-76 (locally known as the Sure-Kill expressway), which provide access to the city and its suburbs. Numerous connector bridges link Philadelphia with southern New Jersey, which functions much like a suburb for Philadelphia. The city is also home to several popular attractions, including the Art Museum, the Zoo, and the Historic District. Visitors to the Historic District can explore sites such as the Independence Hall, Liberty Bell, Constitution Center, and the Museum of the American Revolution.
Philadelphia hosts several major events throughout the year, including the Auto Show in January, the Flower Show in March, and the Fourth of July "Welcome America" celebration. These events provide additional opportunities for advertisers to reach their target audience in a unique and exciting way.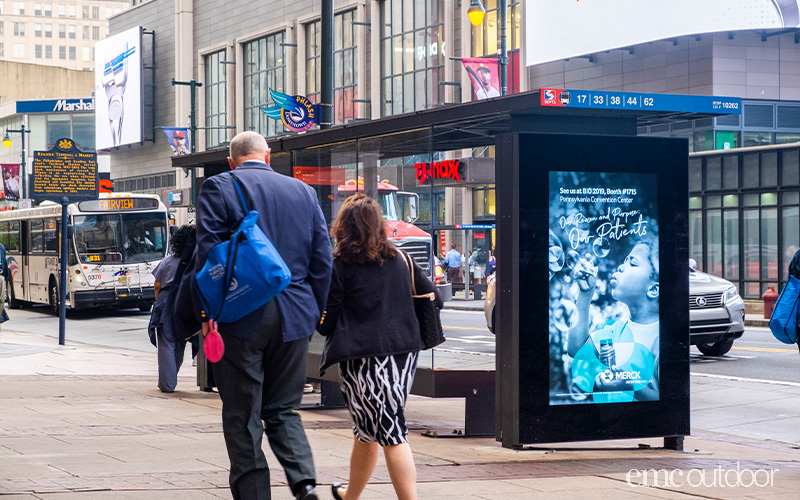 Traditional billboards in the Philadelphia Designated Market Area (DMA) are still the most common OOH advertising. Approximately 11% of the bulletins are on digital structures, and 2% are on posters. On the other hand, 98% of transit shelters in the DMA are on static printed structures.
Philadelphia is a top digital OOH market that provides ample opportunities for strategic and effective advertising campaigns. With its rich history, cultural attractions, and strong sports culture, advertisers can align their messaging with real-life moments like the Eagles going to the Super Bowl to prompt last-minute activations and local outreach. This ability to be quick and deliberate with placement, timing, and messaging leads to tremendous impact.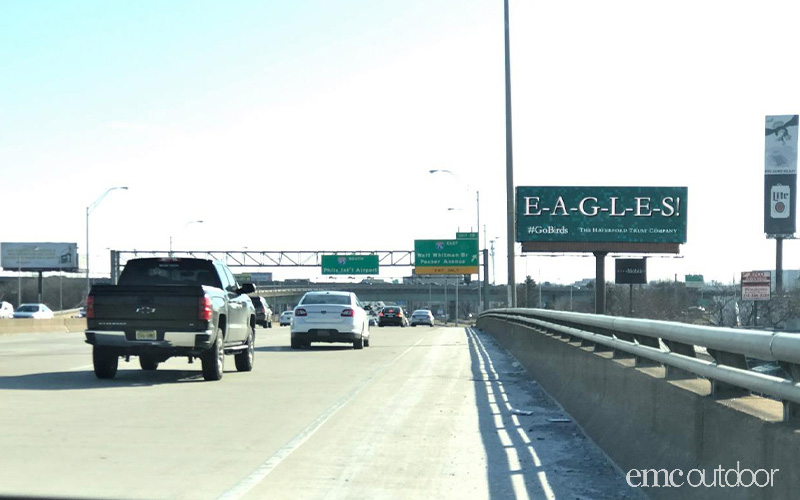 Philadelphia County has a higher composition of digital assets and a wider variety of products. 93% of billboards in Philly County are static, with 7.7% being on digital structures. 25% of the static bulletins are in Philly County, 5% are on digital formats, and 21% of all static posters in the DMA are in Philly County. Transit shelters in Philly County account for 95% of the static shelters and 5% of the digital shelters in the DMA, with 32% of the shelters being in Philly County.
In addition to these options, marketers can also consider advertising on commuter rail and buses. Commuter rail advertising offers exposure to commuters traveling to and from work, while bus advertising provides exposure to commuters and street-level audiences walking throughout the city.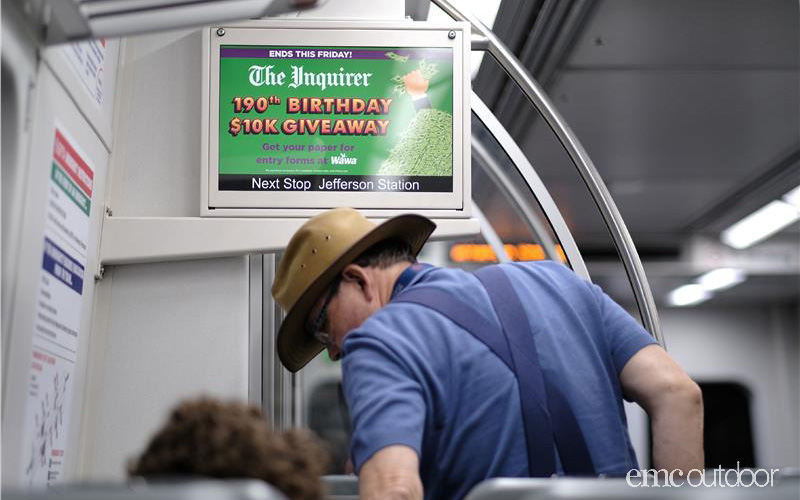 Varied street furniture options are available in Philly County, including receptacles, urban panels (digital and static), and newsstands (mainly static, some digital). In addition, digital EV charging screens and static shelters are also more prevalent formats to consider for DMA coverage.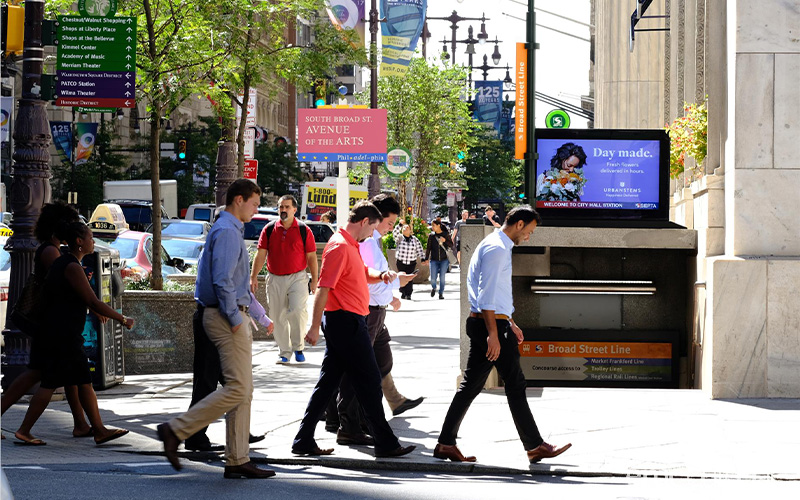 If you're looking to reach your Philadelphia audience, plenty of options are available to get your brand noticed. While traditional billboards still dominate the OOH advertising market in the Philadelphia DMA, there is a higher composition of digital assets and a wider variety of products in Philly County.
For more information, contact us today!