Estimated reading time: 4 minutes
Welcome to the next installment in our monthly series, where we delve into various markets to offer valuable insights and expert advice based on our extensive 30-year experience in the Out of Home advertising industry. This edition will examine Chicago's dynamic landscape and the wide range of OOH media options available to marketers.
Exploring the Chicago Market:
Chicago, known as the "Windy City," is a top-tier OOH advertising market boasting diverse media options that effectively target different audiences and locations. This bustling metropolis, renowned for its rich culture and history, deep-dish pizza, hot dogs, and blues music, is home to over 2.7 million people and numerous Fortune 500 companies. As a central transportation hub featuring one of the world's busiest airports, O'Hare International Airport, Chicago also serves as an ideal location for conferences and events.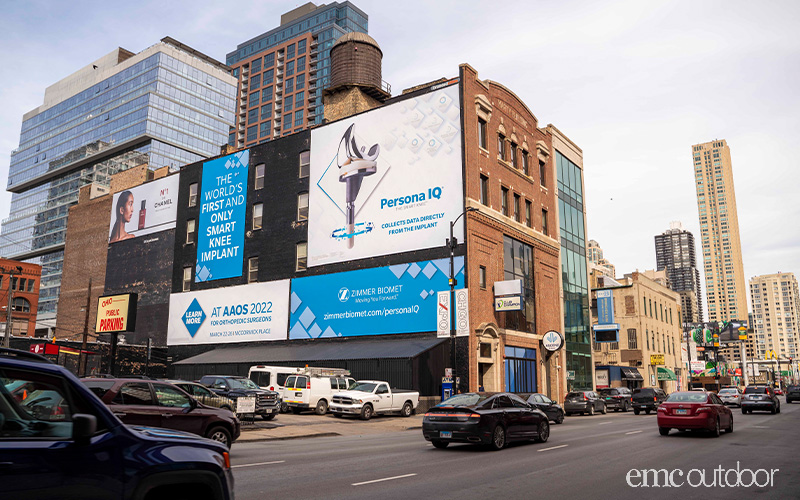 Market Demographics:
The Greater Chicago area ranks as the third-largest media market in the US, with a population exceeding 9.4 million, according to 2021 Statista demographics. Tourists flock to the city to visit world-class museums like the Shedd Aquarium and the Field Museum. Furthermore, Chicago's vibrant sports culture supports professional NFL, MLB, NBA, and NHL teams – the Bears, Cubs, Bulls, and Blackhawks.
Transportation and Accessibility:
Chicago's accessibility is enhanced by major highways, including I-90, I-94, and I-290, which connect the city and its suburbs. The iconic Chicago Transit Authority (CTA) operates an extensive network of buses and trains throughout the city and surrounding areas, further extending the reach of OOH advertising campaigns.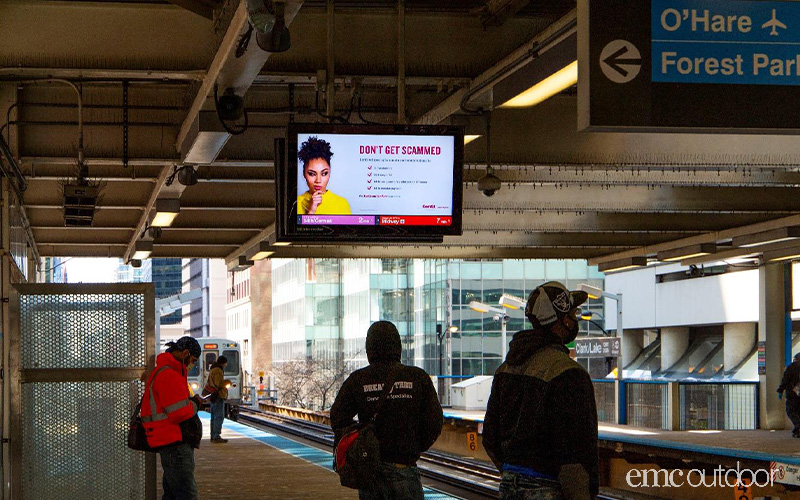 OOH Media Options:
Traditional billboards remain the dominant OOH advertising format in the Chicago DMA, with approximately 12% of bulletins on digital structures and 2% on posters. However, digital OOH advertising is on the rise, offering more opportunities for strategic campaigns.
Alternative formats such as transit shelters, commuter rail, and buses are also worth considering. Chicago's transit shelter advertising is especially effective, with over 85% of shelters in the DMA utilizing digital structures. Commuter rail advertising targets those traveling to and from work, while bus advertising captures commuting and street-level audiences.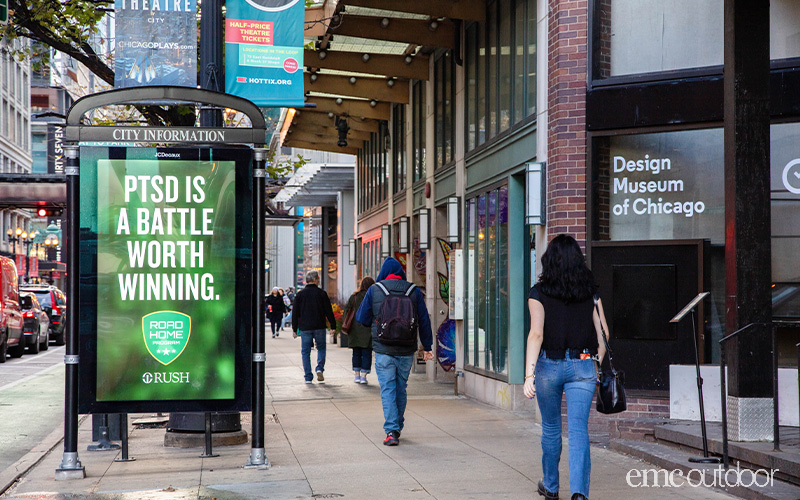 Street furniture options in Chicago include receptacles, urban panels (both digital and static), and newsstands (primarily static, with some digital options). Furthermore, digital EV charging screens and static shelters are becoming increasingly popular for DMA coverage.
Digital Loop Link Advertising:
Digital Loop Link, a system of dedicated bus lanes running through the downtown area of Chicago known as the Loop, offers another vital OOH advertising opportunity. Strategically placed digital advertising screens capture the attention of both pedestrian and vehicular traffic, making this format highly effective in reaching downtown workers and tourists.
Trade Shows:
Its world-class convention center, the McCormick Center, further reinforces Chicago's status as a central transportation hub and business destination. As the largest convention center in the United States, it hosts dozens of conventions and trade shows each year, attracting hundreds of thousands of attendees worldwide. For exhibitors looking to reach these attendees, OOH media is a highly effective tool, with various options available throughout the city and surrounding areas.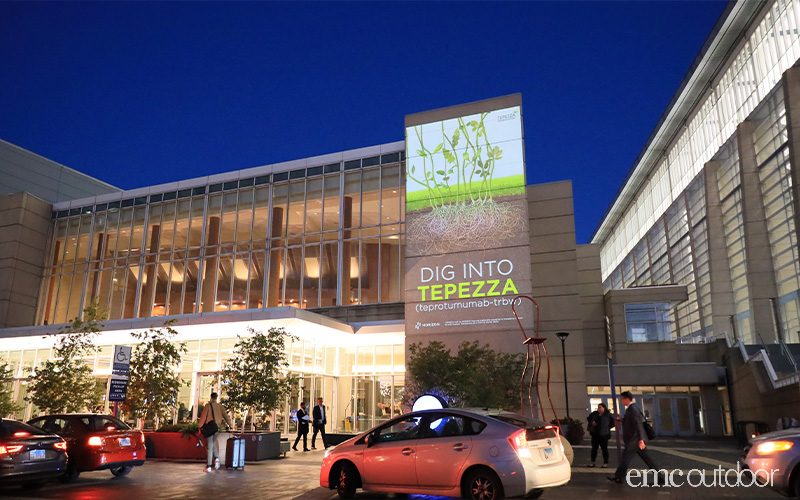 Chicago presents many OOH advertising options for marketers aiming to reach their target audience effectively. With a high concentration of OOH media, advertisers can capitalize on traditional media to target specific demographics, such as conference attendees. As digital OOH advertising gains traction, more media options are becoming available, empowering marketers to create highly effective and engaging campaigns.
For more information, contact us today!