This year EMC Outdoor is turning 30! To celebrate that milestone, we will be sharing some of the major campaigns that we've worked on over the years that helped build our agency. Campaigns that brought new advertisers to Out of Home, helped build brands, created memorable events, used new media formats or were just plain fun. In 2011 we were fortunate enough to help the emerging Greek yogurt brand Chobani plan and execute a national billboard campaign that helped propel them to the #1 spot in their category.
The billboard campaign was an important feature in their national branding campaign and included 17 markets in 11 states with a total of over 60 separate locations. An emphasis was placed on high profile locations in each city – not just for the impressions they delivered, but also for the prestige associated with these locations. These types of high profile Out of Home activations are a great way for emerging brands to establish brand fame and establish themselves as an important player in their category.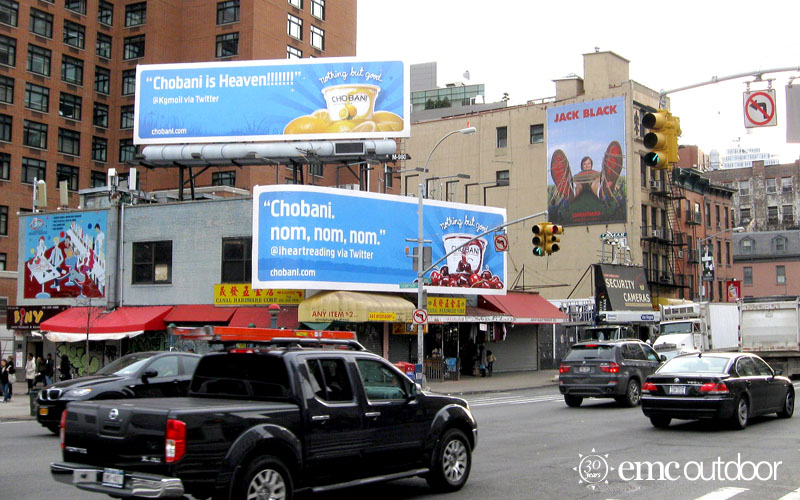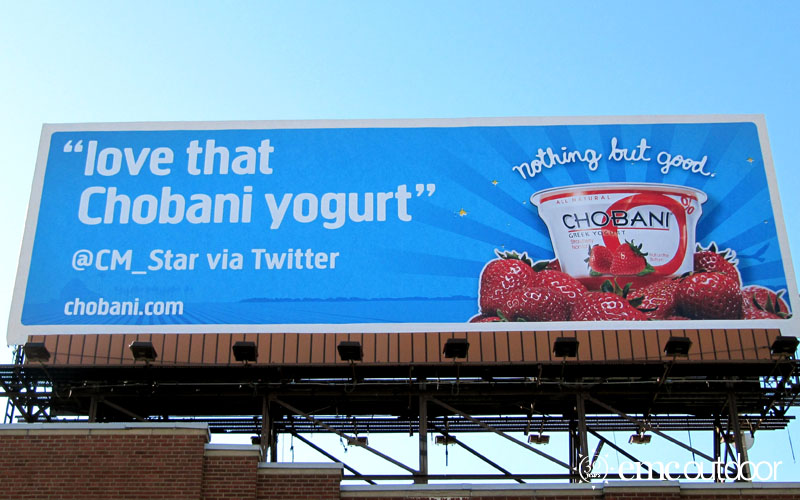 One unique feature of the campaign was the use of creative that came from actual Twitter users. Twitter was still a growing platform at the time just hitting the 100 million users mark in 2011 – as compared to well over 300 million now. At the time using social media to generate creative for an Out of Home campaign was still a fairly novel concept and represented an early example of cross pollination between media channels.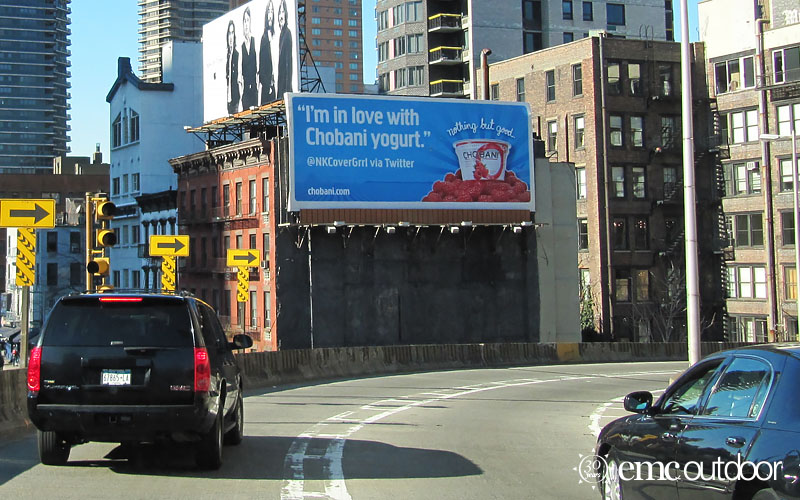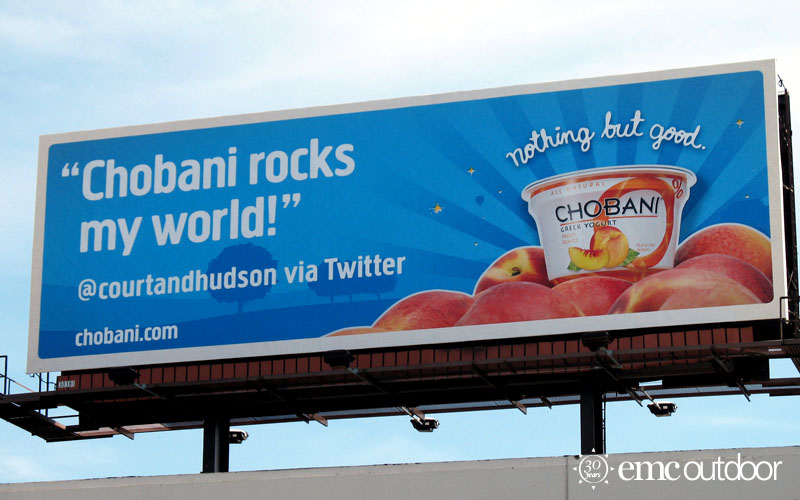 In the end this campaign was part of the push that helped propel Chobani to the #1 spot in the Greek yogurt category – an impressive feat for a brand that had only launched 4 years earlier. It's also a testament to Out of Home's ability to build brands.