As we continue to celebrate some of the more notable campaigns we've executed over the past 30 years we're taking a look at an experiential campaign for Hansen's Natural Beverages that took a novel approach at the time – using their Out of Home to drive social media engagement.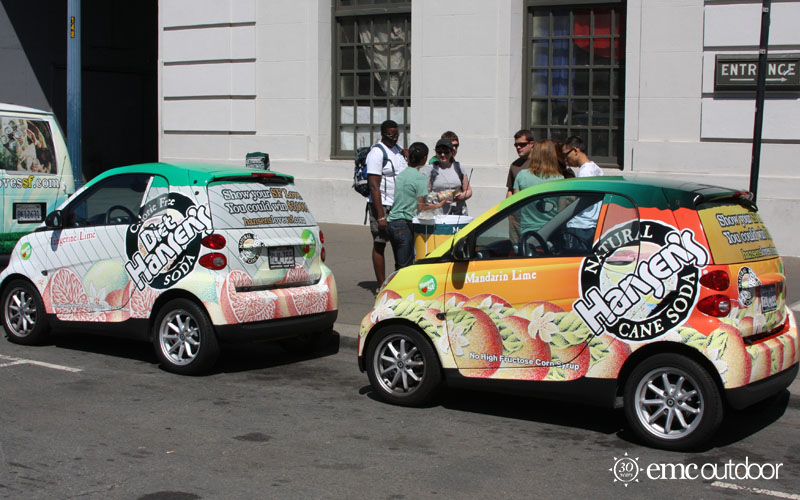 The concept of the campaign —"Hansen's Loves San Francisco" — was to get local San Francisco residents to share their love for the city – and Hansen's – by taking photos of their favorite spots in the Bay area and including a can of Hansen's. The photos could be uploaded to a contest website where weekly winners were selected, received prizes and moved on to the finals.
Out of Home can reach consumers 1-to-1:
The team used wrapped vehicles, including Smart Cars and a van for transporting product to travel throughout the greater San Francisco area. When set up they would distribute samples, inform consumers about the contest, and even help with taking pictures. Over the course of the 4 weeks the team distributed over 16,000 samples, or almost 100 per hour. Their mobility and the guerilla nature of the activation meant that they could follow the crowds and maximize their impact by selecting busy areas including Fisherman's Wharf, The Marina District, Lombard Street and more.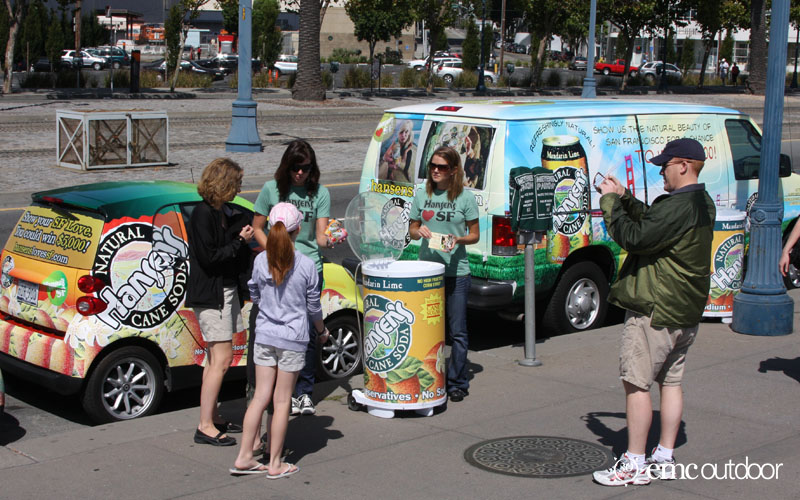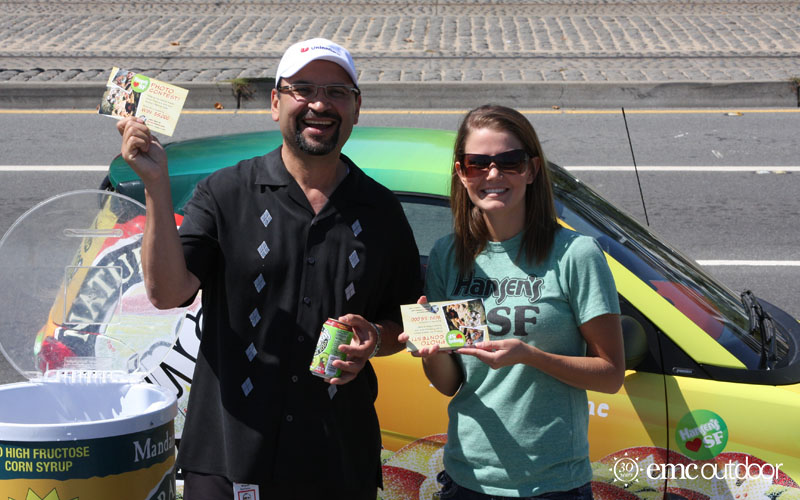 Using Out of Home to Drive Social Media:
The most unique element of the campaign for the time was their integration with Twitter, which had just launched in 2006 and was still growing its user base. The team would use Twitter to inform the public about their location, where they were headed, to upload pictures from the field, and to share info about the photo contest. By the end of the 4-week campaign Hansen's had gained almost 1000 new Twitter followers, which was quite a lot in 2009.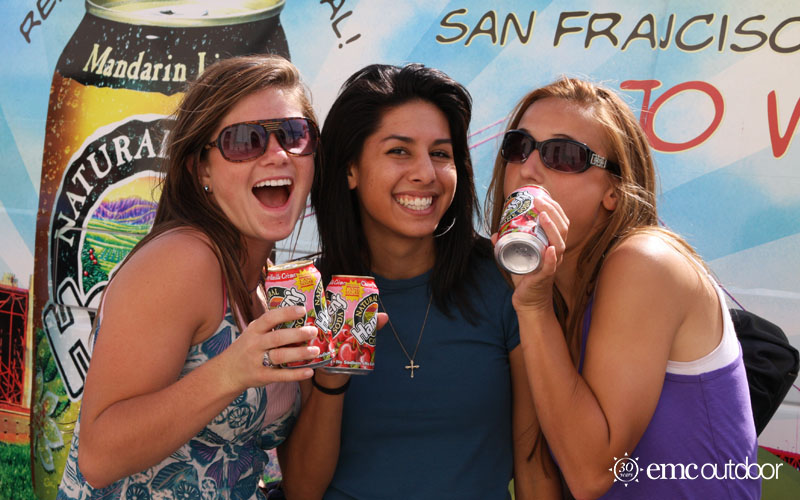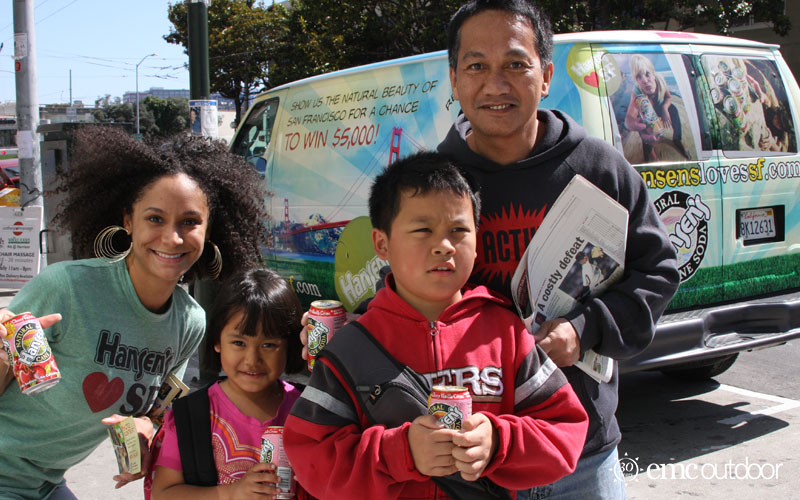 One of the great features of Out of Home media that we've enjoyed capitalizing on over the years is the flexibility to bring unique concepts to life, and to integrate seamlessly with other types of media channels. It's always exciting working with clients and agencies that can see the possibilities of the space, and have the desire to bring their concepts to fruition.