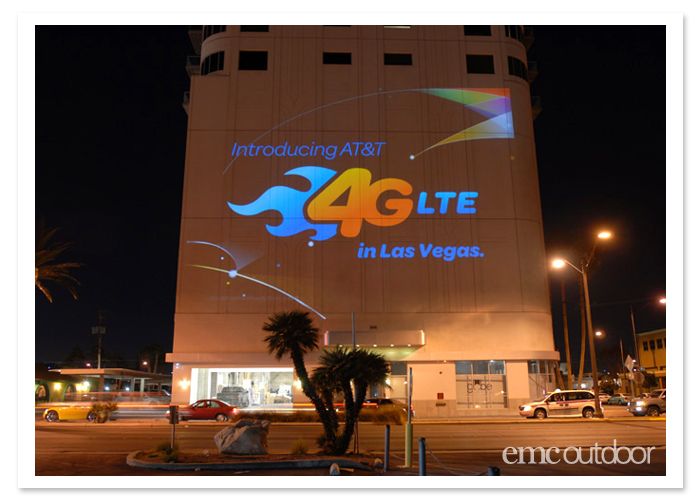 When AT&T wanted to announce their 4G service to key western markets in a truly memorable way, they and their agency turned to EMC for a unique and exciting media solution. This AT&T 4G alternative out of home program consisted of mobile projections that took over the night in high-traffic areas of target cities.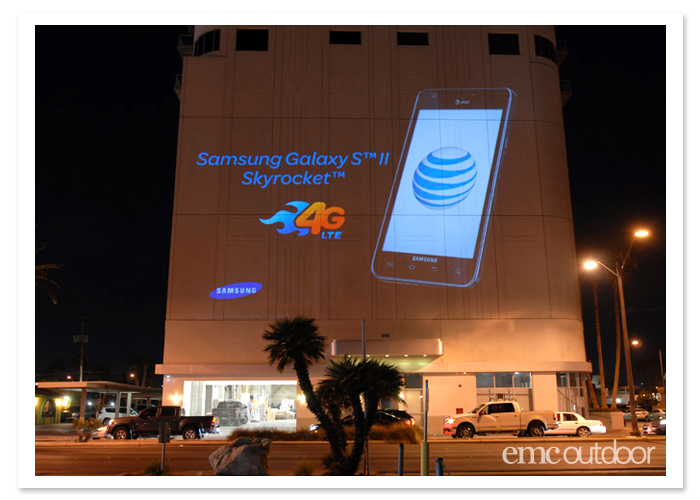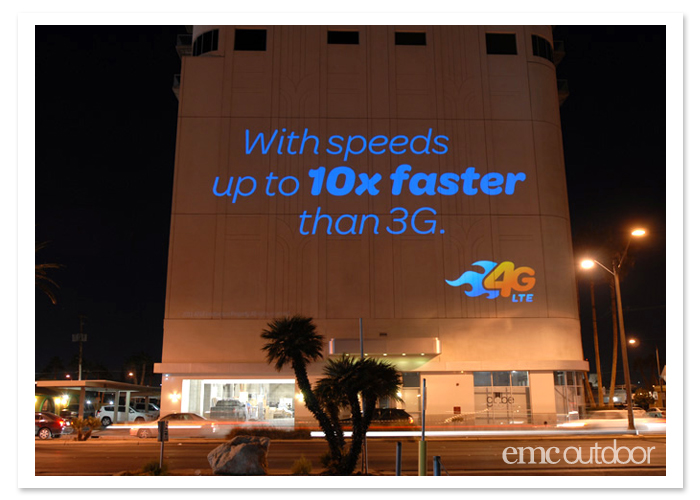 Mobile projection is a powerful media that allows advertisers to create larger than life spaces for their brand where none existed before.  It also incorporates the power of full motion digital video to create dynamic and engaging displays.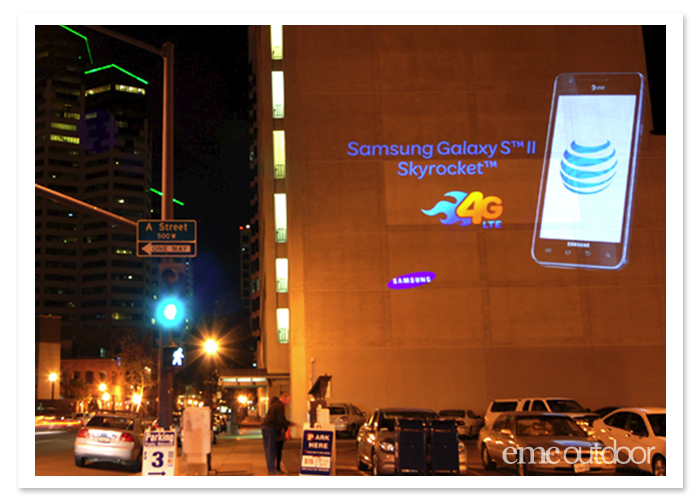 This campaign ran for a total of 70 nights in 5 cities. AT&T's agency was able to sit back and let EMC handle all the details – managing the entire process, creating routings, selecting events and high traffic areas to target.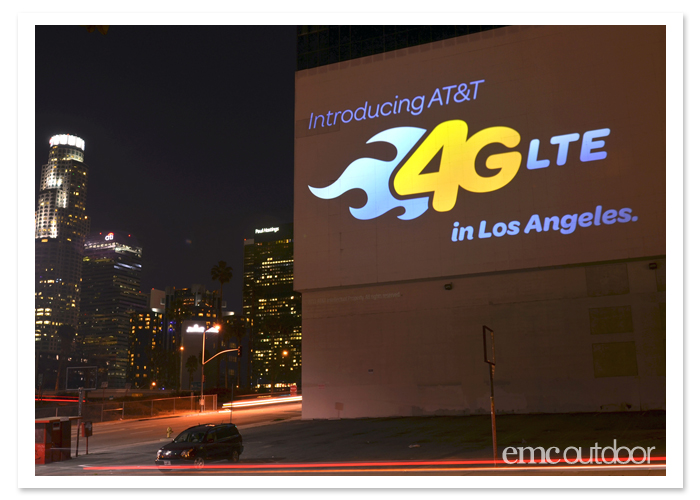 The result was huge exposure for AT&T in the target markets with over a million estimated impressions over the course of the campaign.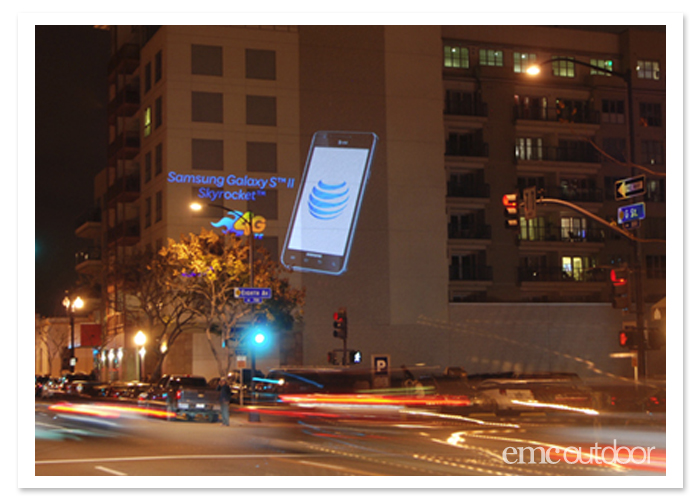 Mobile projection is one of the most exciting and innovative new forms to enter the out of home landscape in recent years. It provides the impressive size and scope of traditional wallscapes, with the flexibility of mobile media.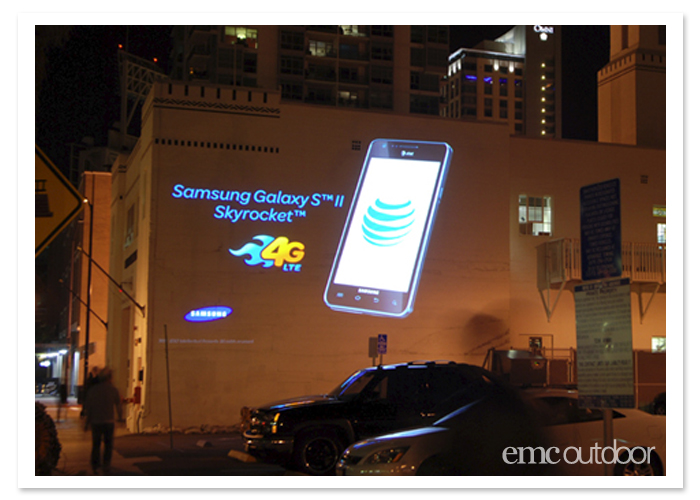 Contact us to learn more about how we can help you target even the most hard to reach audience.