Like many outdoor advertising companies, EMC Outdoor was launched to serve a need, driven by a mix of intuition, vision, an entrepreneur's willingness to take a calculated risk, and simply being in the right place at the right time.
People often ask: "What does the 'EMC' stand for?" Good question, since it's not self-evident, yet I feel it's important to give attribution to those who laid the foundation for our growth and prosperity. In 1991, my father started the business with a single, oversized electronic sign in Atlanta at the Atlanta Braves stadium, now known as Turner Field, calling it the Electronic Marketing Company. Thanks Dad! EMC Outdoor would not be where it is today without you and the original EMC!
Outdoor Advertising in the 90s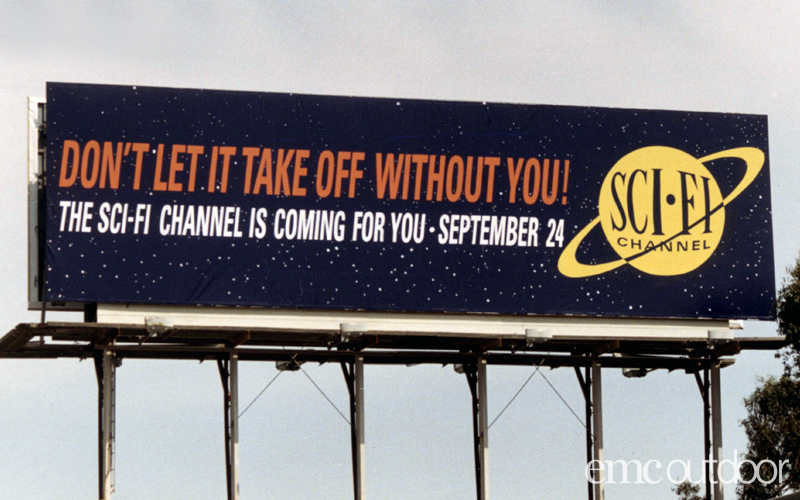 25 years ago, the outdoor industry was largely a sign business. When I joined the company in the 90's, billboards, rotaries and 30-sheets ruled.  However, I realized that there was an entrepreneurial spirit at play that lay untapped by media owners, agencies, and advertisers on the non-traditional side.  I quickly decided to have EMC focus as much on this new OOH (out of home) frontier as we had been doing on the traditional side.
Looking back, I can see that my background in finance, steeped in measurement tools and technology, helped me to navigate and choose smart strategies, the most reliable vendors, and more robust programs than was the norm. This assessment was critical in an industry where delivery and measurement standards needed improvement if we were to win more of the budget. Clients relied on us for this mix of vision and practicality as the industry evolved at a frenetic pace.  Today, new production techniques, digital platforms and mobile strategies have been adopted by the OOH industry to enhance and expand its engagement with consumers. We are utilizing these innovations to speed to market and create new paths to purchase for our client's target markets.
The Outdoor Media Specialists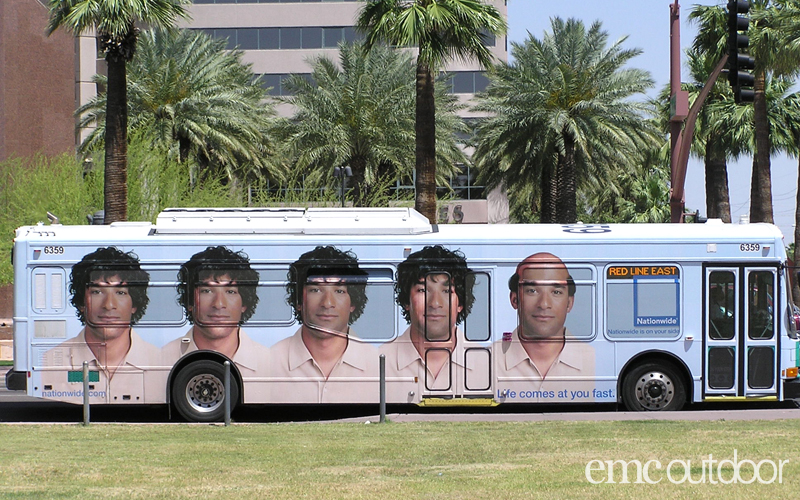 Through a dedication to developing the most creative OOH plans not solely reliant on traditional media, our team quickly built a reputation as OOH experts across a broad spectrum of campaigns, traditional OOH, B2B advertising and event marketing.  Thanks to some truly curious and brave clients in our early days, we gained broad OOH experience, implemented some innovative programs and directly contributed to the growth of our dynamic industry.
As the landscape grew more complex, EMC Outdoor's history and longevity allowed us to serve a widening field of industries – in ever more innovative ways – through our legacy of partnership with brands, advertising agencies and suppliers.
Outdoor Advertising Today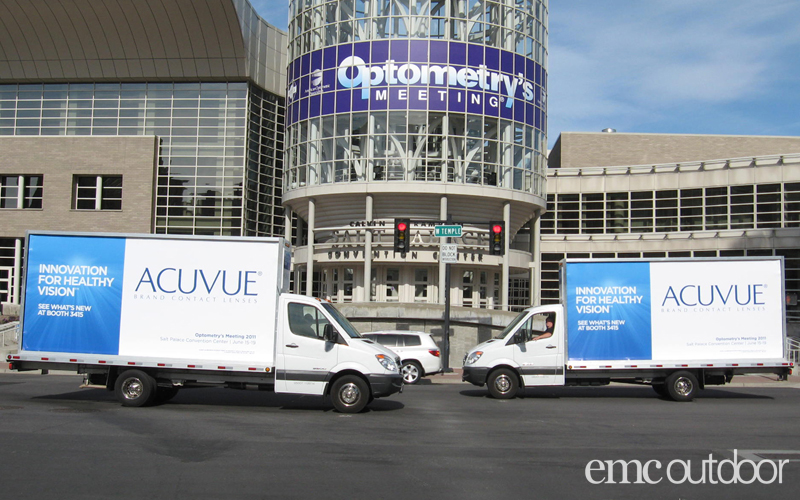 In celebrating our 25th year in OOH, I am fortunate to have EMC Outdoor solidly positioned in an industry on a strong growth trajectory with wider use by agencies and advertisers.  You can feel the buzz in the air.
From our vantage point at EMC, we can also see how the full spectrum of OOH media strategies and tactics can dynamically enhance and complement almost any advertiser's media plans. We serve our clients' needs by delivering strong branding solutions on three fronts:  a) traditional & lifestyle OOH media, b) B2B advertising and c) experiential programs. We live and breathe this every day, and I am proud of our industry's stance that all media act holistically for the client's benefit. We deeply believe that the more knowledge we have of other media channels, the greater our contribution will be to the vitality of brands we serve.
The Importance of Teamwork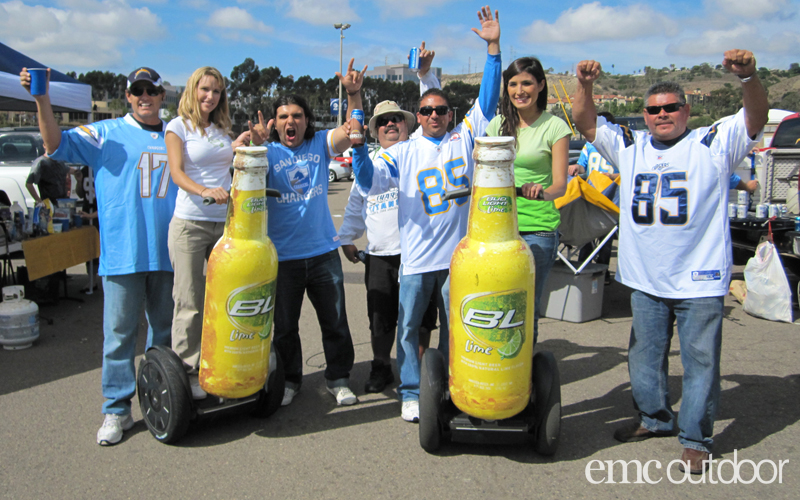 Of course, all the OOH knowledge in the world will not yield success without a focus on core values that create a vibrant work force and build trusting relationships with clients. We are solution-oriented, collaborating with our partners internally and externally; we want to earn your business and are willing to bring our best in market knowledge, strategic insights and media recommendations to our clients' needs. While a statement of core values is one thing, I know the adoption and living of those values daily by extraordinary people with special talents is what brings it all to life. My team at EMC Outdoor, our clients, and our industry partners make this possible. We strive to make that evident in all of the work that we do, and know that our agency working efficiently on the advertiser's best behalf is our success plan; it stays in the forefront of our work, daily.
The Next 25 Years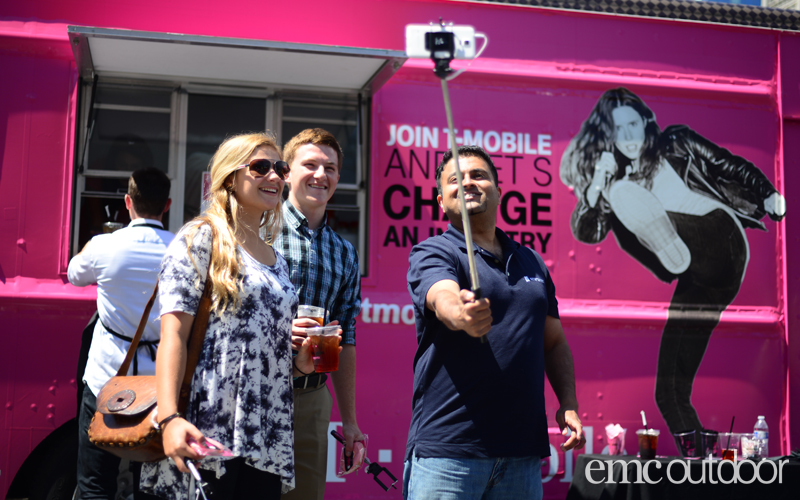 So what's up ahead? Our world continues to grow smaller with technology enabling synergies and efficiencies that make global marketing an achievable goal right here, right now.  It's thus easy to consider how a campaign created digitally could be translated and uploaded in hours behind a launch or as breaking news anywhere in the world. We also see the convergence of mobile, proximity marketing, and data analysis combined with OOH's footprint as a lever that advertisers can use to effectively market to a target audience.
This was unimaginable 25 years ago.  So what's the next frontier? It's up to you – to us, as partners – to create, measure, refine and evolve the ever-changing media landscape. How fortunate we are to be living through this exciting stage of out of home, with a seemingly infinite and ever expanding number of integrated media opportunities and strategies, more than ever before possible!
I look forward to working with my team at EMC Outdoor —and with you— to imagine and implement dynamic, OOH solutions that will drive business and get results.
I would love to hear your thoughts and can be reached at bjm@emcoutdoor.com