People go on vacation to experience something different than normal. Be it food, beaches, nightlife, history, or culture, you're sure to find several or all of these at any chosen destination. So, if people go on vacation to escape everyday life and have these experiences, how does your locale become their chosen destination? After all, there are literally thousands of places on the planet from which to choose.
Out of Home advertising and Experiential marketing can be the difference-makers for your travel and tourism brand, as it has for brands in other industries. OOH offers a variety of formats and targeting tools making it a viable strategy for destination brands. Experiential marketing builds on this by creating a one-to-one connection with the audience and providing differentiation.
The 5 W's
Creating a successful, memorable campaign for your destination relies on a few key elements. Remember those all-important 5 W's from grade school? Before you launch a campaign promoting your travel destination, you must decide the following:
Who is the target demographic? Whether you want to target Millennials, Baby Boomers, families, lavish big-spenders, or thrill seekers, there's a destination marketing campaign that's right for them.
What can they do on their vacation? Determine what kind of destination you have. Is yours a foodie's paradise, one for people seeking adventure thrills and never-ending nightlife, or one with miles of beaches scattered with beautiful seashells? Choose a few key destination highlights to showcase during the campaign.
Why should they spend their money visiting? Vacations are expensive! Give reasons why your destination is THE PLACE to go. Is it an inexpensive, short flight or drive from where the experiential activation is taking place? Does it boast a can't-miss natural wonder? Let the consumer know.
When is the best time to promote and when should they visit? Plan the campaign in advance of when you want to see an uptick in travelers. Offer deals or promote local festivals and happenings to attract tourists during slow seasons.
Where are you and how do they get there? Sure, everyone knows where Mexico is but how about Los Cabos? Brand messaging, whether delivered by a person or an ad, must give helpful location information so a trip can be easily planned.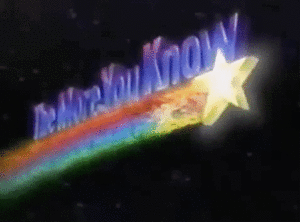 Now that you've defined these elements of your brand, you're ready to embark on launching a campaign. EMC Outdoor has produced many successful destination marking campaigns over the years. Here are a few of our recent favorite campaign executions that highlight the importance of knowing your brand and your audience.
A Snowy Day in LA
North Lake Tahoe wanted a never-before-seen experiential campaign to raise awareness for their vacation destination. Their message to residents in nearby Los Angeles was that with a quick and easy trip they could be in a completely different environment. It was important to reach consumers in LA because it's a key feeder city to the North Lake Tahoe region.
They utilized two unforgettable wrapped vehicles with 4-foot-tall snow drifts to target almost 30 high traffic locations over one weekend. They also made Facebook Live posts to further the impressions. The Brand Ambassadors, dressed for the slopes, used the surprise and delight of the snow drifts in sunny, LA to engage potential travelers. They easily conversed with them and delivered key messaging. Additionally, branded skis and snowboards were used to encourage photos with the vehicles, and a hashtag was incorporated into the vehicle wrap creative. The campaign garnered over 180,000 impressions and one-on-one engagement between the brand ambassadors and potential travelers.
She Sells Sea Shells…in NYC
The beaches of Fort Myers and Sanibel, in Lee County, Florida, sought an experiential activation that would easily draw attention to their destination brand. The strategy was to take advantage of a national holiday—National Seashell Day—to promote themselves as a prime vacation and shelling destination in New York City. With more than 50 miles of beaches and some 400 species of shells, the holiday was a perfect way to gain visibility.
Using the day as a unique selling point, a team of Brand Ambassadors traveled around NYC with a breathtaking Shell Love Bug. The main goal was to gain high media and consumer traffic. The team started at The Today Show and gained a TV appearance in Rockefeller Plaza. They then visited the Hearst Building and One World Trade Center. A secondary goal was to drive social traffic in hopes of going viral, given the selfie-friendly nature of a car completely wrapped in seashells. All parking locations were permitted and consumer engagement included distribution of branded items. The team gave away paddleboard keychains and took photos with a branded geofilter. The geofilter amplified social sharing while capturing consumer data. All said and done, the campaign received over a million impressions!
Vamos a la Playa
Mexico Tourism used Out of Home advertising to promote their destinations because of its ability to deliver brand awareness on a large scale. OOH is naturally a highly-visibility format, which allows destination brands to build familiarity among their target audience. Mexico Tourism found value in combining both traditional and non-traditional formats and Experiential marketing. This approach provided a broader reach and frequency to garner more impressions during the campaigns.
To promote Sunwing flights from Toronto to Acapulco, Mexico Tourism did a terminal-takeover at Pearson Airport using video walls and aerofids. They paired this with wrapped a subway car to extend the campaign through more of the passengers' experience. These different media formats allowed Mexico to reach both frequent air travelers as well as commuting locals.
During Super Bowl XLIX, Mexico Tourism used a pair of fully wrapped shuttle buses to promote Los Cabos and Puerto Vallarta. Transit advertising targeted both locals and football fans who had traveled into the market. These were secured for the week leading up to the Super Bowl and for the game itself. They provided shuttle service around the Phoenix area between the stadium and other popular local destinations. Overall, the campaign garnered over 2 million impressions.




Have these campaigns sparked some ideas for your travel and tourism brand? Summer is the perfect time to promote travel to beautiful destinations and EMC Outdoor would love to brainstorm with you. From fabricated vehicles and VR to food trucks and media domination, we're your one stop shop for experiential and traditional Out of Home planning. Contact us today using the form below to discuss marketing your destination!
[contact-form to="info@emcoutdoor.com" subject="RE: Request for Information"][contact-field label="Name" type="name" required="1″][contact-field label="Email" type="email" required="1″][contact-field label="Company" type="textarea"][contact-field label="Message" type="textarea" required="1″][/contact-form]