As we launch into the new year it's time to take a look at the Out of Home media trends for 2022. No matter where you look, 2021 was a year to remember for marketers – and not always in a good way. But the turbulence experienced while navigating the now-cliche "new normal" wasn't all bad. Instead, it provided a wide range of valuable insights that can now be applied for better, more strategic marketing efforts in the new year.
The Out-of-Home (OOH) advertising landscape may be the perfect example of that development. In 2020, OOH advertising revenue cratered. In 2021, the industry began to recover, with new and important learnings about changing and evolving consumer behaviors. What will the new year hold? Join us for an in-depth exploration of the top 5 Out-of-Home media trends for 2022.
Out-of-Home Advertising Will Return in Full Force
Research and experts everywhere predict that OOH media will experience significant growth in 2022. At least one report expects double-digit growth in this coming year alone. That's welcome news, considering the setback for Out-of-Home at the start of the pandemic when no one was on the roads during the world of lockdowns and remote work. But what does this mean for advertisers?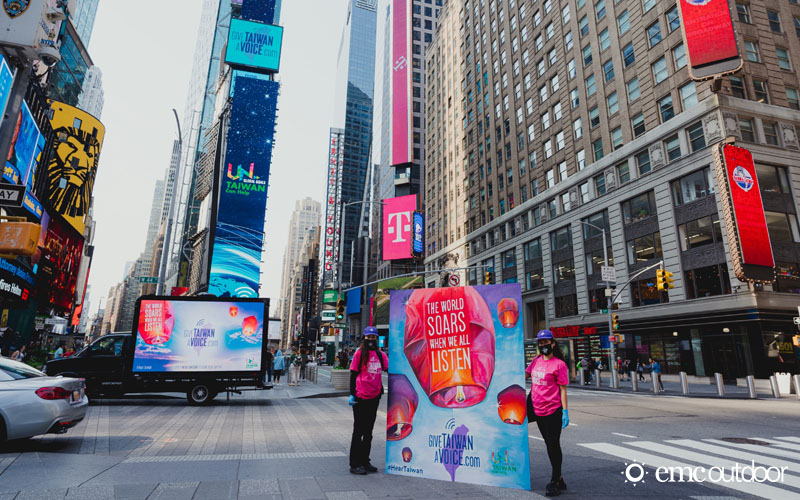 2021, of course, began to reverse that trend. Raising brand awareness, a core use case of OOH, has once again entered the forefront of marketers' minds. As markets opened back up, and vaccines drove the beginnings of economic recovery, the ability to reach people in their daily environment instead of just on a screen became increasingly tempting. Brands also needed to reestablish their presence in the market as many were absent for extended periods of time due to budgetary cutbacks.
As a result, competition for premium Out-of-Home spaces is heating up. Planning ahead is becoming more crucial than ever, with brands stepping back into OOH using big-impact spaces to reach their prime audience in prime spots. During the height of the pandemic brands were able to secure Out of Home media at the last second because of the shortage of advertisers, but that trend has reversed and waiting till the last minute to secure your OOH may mean missing out on the best locations or media for your program. Sustained growth and competition for prime media space will be one of the key Out of Home media trends for 2022.
Measurement and Attribution Will Take Center Stage
With investments in Out-of-Home opportunities increasing drastically, the question of ROI becomes almost inevitable. Increasingly, the marketing channel traditionally dismissed for not having strong attribution metrics and analytics is beginning to experience a shift.
The COVID-19 pandemic has certainly contributed to that shift. Marketers are more careful and precise than ever about where they'll invest, and businesses have to justify every expenditure. Fortunately, that need goes along with the increased ability to implement measurement for Out-of-Home media campaigns.
That now includes more than simple measurements, like billboard impressions (although the data available for planning has grown as well). In 2022, marketers will be able to measure the effectiveness of their Out of Home media more accurately than ever before. They will be able to more clearly understand just how OOH influences and interacts with other channels, especially digital channels. Some of the possibilities include walk-in measurements, brand lift studies, and cross-platform tracking, all based on geofencing your OOH media and capturing that audience. The result is likely to be more complex and comprehensive ROI models, showing just why investing into this medium can be so beneficial.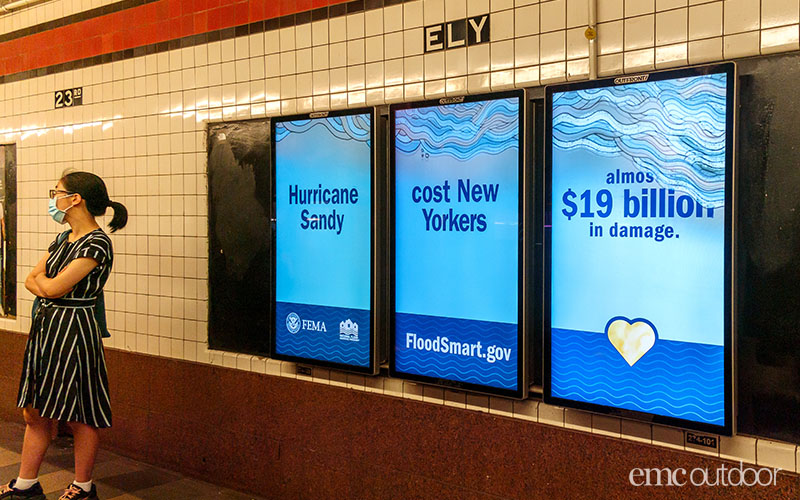 Integration into Omnichannel Strategies will be one of the key Out of Home media trends for 2022
Speaking of integration: it's time to stop thinking about billboards, signs, and bus shelters as more than just an isolated medium designed to get some audience eyes. At its best, it's a fully-fledged marketing tactic that can integrate seamlessly into a larger strategy. To understand what that looks like, look no further than programmatic OOH.
Make no mistake: if you've followed industry chatter, programmatic has been a buzzword for years in the Out-of-Home space. We've written about it extensively. But the COVID-19 pandemic has sped up the development of its infrastructure and adoption, inching it closer to becoming the new standard for savvy marketers.
As a result, marketers will increasingly understand just how programmatic digital OOH can become part of their overall media approach. Rather than fully replacing traditional media, it will allow them to integrate their messaging and channel strategy with digital and social channels, taking a hyper-local approach to the concept. According to one survey, two thirds of marketers are already deploying the concept, and more will be sure to follow in 2022.
The demise of Cookies leads to OOH Opportunities
Speaking of digital: long thought to be the holy grail of marketing analytics and attributions, the cracks are beginning to emerge. You might have heard about the big cookie crisis of 2021, leaving countless brands unable to track their audience's behavior resulting from digital ads. As we wrote at the time,
Since the third-party cookie phaseout led to the loss of significant identity tracking options, marketers are scrambling for alternatives. While Google and other media companies are providing robust (yet still somewhat raw) data-leveraging tools, advertisers are exploring OOH.
That natural next step is worth discussing further. OOH marketing shines when connected to real-world tracking data. Location data can lead to insights about user behavior, while individual programmatic media can be targeted towards real-world behavioral cohorts. This mirrors the direction digital is taking in a post-cookie world, further integrating your OOH strategy into an omnichannel targeting approach. The development of OOH as a strong part of the plan will be one of the most important Out of Home media trends in 2022.
Experiential Marketing Makes a Comeback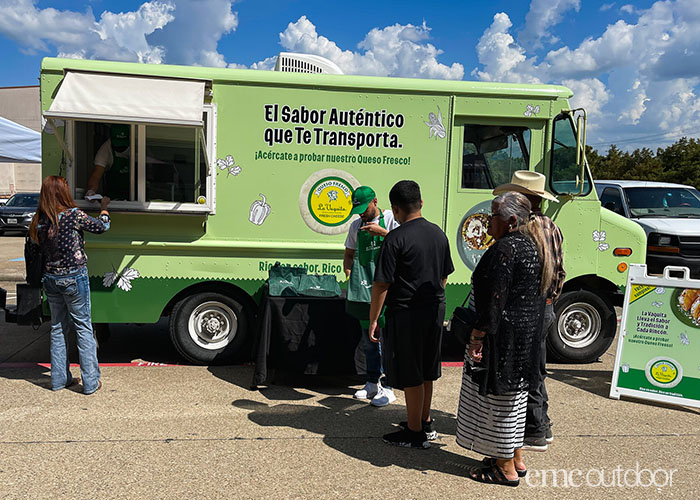 Finally, it's worth taking a moment to discuss the return of experiential marketing. We're entering the age of pandemic fatigue, which – coupled with the increasing availability of vaccines – has caused countless consumers to get back outside and look for things to do. While most still remain cautious, they are more open to in-person experiences than they have been over the past two years.
Brand opportunity for these audiences is incredibly high. Any opportunity to do something mindless and fun is a welcome distraction from the feelings of isolation and fatigue felt for months. Because Experiential Marketing offers a blank palette, advertisers can get creative and bring their brand to life in fun, engaging and memorable ways.
In 2022, that means brands will also capitalize on events and other experiential marketing opportunities to bring consumers into their omnichannel universe. Particularly COVID-safe events will become popular when they're connected to digital add-ons; on-site sign-ups can lead to digital follow-ups, while geofenced events can capture device IDs for the same purpose.
The Importance of Tapping Into Out of Home Media Trends for 2022 in your Marketing Plans
In 2022, Out-of-Home media is not just back. It's bound to become bigger than ever, ready to take its rightful place among the most important brand marketing channels available. Brands who can take advantage of the Out of Home media trends for 2022 have the opportunity to engage their audience at levels digital alternatives simply cannot achieve.
To get there, the new OOH has to be integrated. It has to be strategic not just in its planning, but in how it fits into the larger marketing strategy. In 2022, a comprehensive plan that considers both OOH and digital channels is vital to ensuring long-term, sustainable success.