This time of year, people's thoughts turn to the holiday shopping cycle, which spans from Thanksgiving and Black Friday in November through to the New Year. Though just barely over two months long, the time period accounts for a significant chunk of consumer retail purchases throughout the entire year.
Holiday sales in 2017 totaled $687 billion, marking the largest yearly increase in consumer spending since the end of the Great Recession in 2010. 2018's holiday shopping cycle is forecast to continue the upward momentum with up to $720 billion in predicted retail sales.
This four percent increase marks a persistent uptick in the adoption of targeted marketing strategies aimed at an increasingly digitized society. Coupled with a healthy increase in employment rates and disposable incomes on the consumer side, this puts retailers in a unique position to impact the most potential sales in nearly a decade.
With just weeks before the madness begins, what trends can retailers expect to see?
Social media will dominate traffic share, particularly Instagram.
Almost half of all holiday shopping will occur during Cyber Week.
Voice search via smart devices like Amazon's Alexa will make a splash.
Product recommendations made by artificial intelligence will account for 35 percent of revenue.
More shoppers will buy on their phones or via mobile wallets.
Research from Nielsen has shown that nearly 25 percent of purchase intent is driven by brand impressions lasting an average of just two seconds. As attention spans grow shorter and the retail space grows more crowded, it's crucial to capture this notoriously fickle audience using the mediums they frequent most. It's also important to get compelling product advertisements into the spaces consumers work, interact, and utilize their disposable incomes. Innovative marketers are finding ways to leverage location-based marketing experiences in order to capitalize on the above data.
Take Advantage of The Mobile-First Movement
It's become a widely established fact that more site traffic is coming from mobile users than traditional desktops. In fact, as early as 2015, Google reported this imbalance, as advertisers subsequently struggled to strike a balance in terms of accessibility and engagement.
In recent years, strategists have been able to point to the impact of an individual's surroundings to their behavior as consumers. The key is to develop out of home advertisements that seamlessly invite mobile participation through easy to understand messaging, compelling imagery, and advanced geographical targeting for relevancy.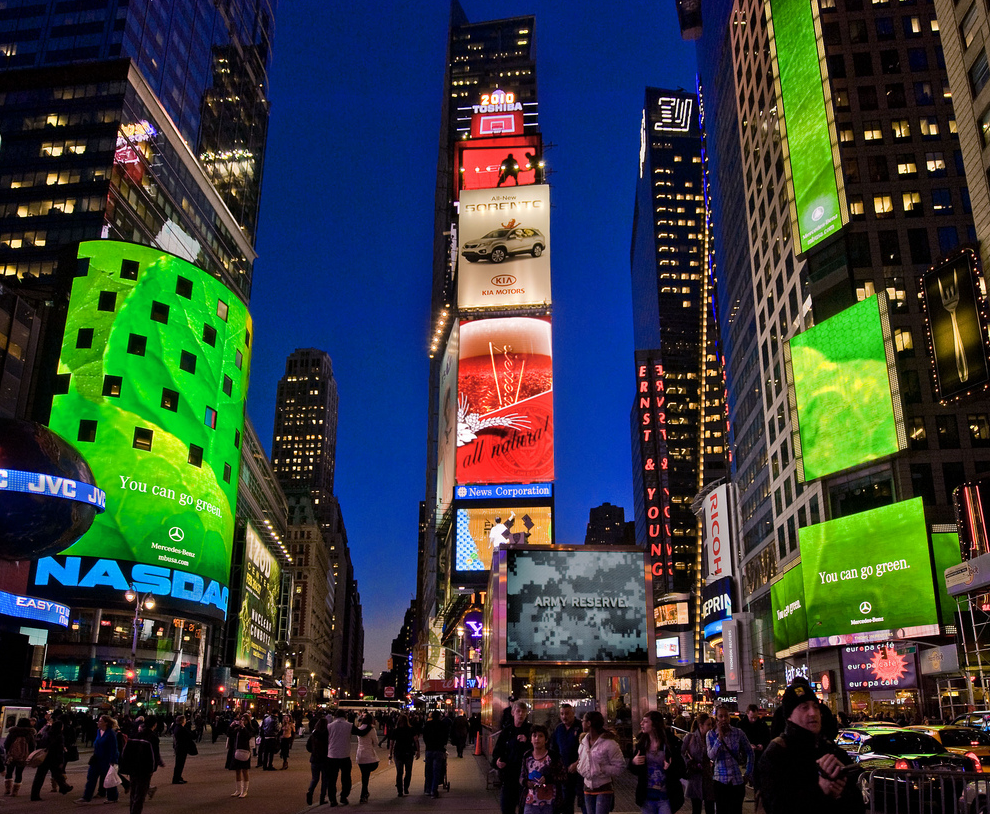 Focus on Customer Experience
Customer experience is a mashup of different metrics that can be more simply boiled down to satisfaction, engagement, and intent to repurchase. 80 percent of brands believe they offer superior customer experience, but only eight percent of consumers agree. So, developing a marketing strategy that hinges on providing the best customer experience possible will help keep a brand competitive during the holiday shopping rush.
Accommodate Busy Working Schedules
More people are on the go than ever, which could spell trouble for advertisers fixated on obtaining captive audiences. If you look at things from a slightly different perspective, this constant motion is rich with opportunity to make brand impressions through custom out of home advertorial placements. The secret is generating good creative marketing materials, which encompasses clear, consistent, fresh messaging in a way that has proven extremely successful in the right context.
ROI is the objective for any advertising campaign. No time is that more important than during the hectic holiday season, with retailers and consumers, alike, clamoring for space and opportunity. Taking into account the shift towards mobile and interconnectivity, advertisers can best position their out of home strategy to align with consumer behavior, for the best results.
[contact-form to="info@emcoutdoor.com" subject="RE: Request for information about Location Based Marketing"][contact-field label="Name" type="name" required="1″][contact-field label="Email" type="email" required="1″][contact-field label="Company" type="text"][contact-field label="Message" type="textarea" required="1″][/contact-form]