A colleague of mine mentioned on a call the other day that he has never seen the word "unprecedented" used in so many emails before. To call the current situation with COVID-19 and how it is affecting this Spring's schedule of meetings unprecedented is almost an understatement. Hannah Miller at CNBC recently noted that the trade show industry's annual worth totals $2.5 trillion, and this pandemic is taking its toll on every aspect of it.
We are currently in the midst of a scenario that has left countless brands scrambling as they try to keep up with the fallout from the mass cancellations of meetings and conferences. Marketers' heads are spinning with plenty of unanswered questions: What's happening? What does this mean? What do we do now?
As many of our clients struggle to navigate the constantly changing waters, we are right there beside you—digging in our heels, educating ourselves and working hard to stay ahead. In that light, we want to share some insights and practical suggestions that may help bring some order to the chaos of trade show cancellation.
Gather Information
When major changes happen that affect every aspect of our lives, such as with the COVID-19 pandemic, it is important to seek out the most up-to-date and accurate information. The same is true for navigating the current trade show and business operations environment in which we're all finding ourselves.
Start by gathering all the information about each show you are scheduled to attend and a clear picture of what your role is at the show. If you don't have an internal point person or task force in charge of data gathering, now's the time to get one. They should be the central repository of all related information and responsible for distributing updates to internal teams. Things are changing fast, so make sure to check the conference website on a daily, if not hourly basis.
Open Communication
The old saying "no news is good news" doesn't apply when you work in marketing during a pandemic. Establishing an open and ongoing line of communication between both the trade show and your own organization is crucial during times like these. If you don't have an external point person at the show, now would be a good time to establish one. This can ensure that you are on top of the news and serve as a liaison to others within the organization. In addition, reach out to all your relevant vendors and partners for updates on their current status.
Make sure to keep detailed records for each of their terms for cancellation including refund and credit policies. Keep in mind, circumstances, conditions, and terms for cancellation will vary from show to show, state to state, vendor to vendor, contract to contract. Open and ongoing communication and staying informed on the legality of the situation will guarantee your business isn't caught by surprise. While there may not be a protocol specifically for coronavirus or other rare occurrence, there will often be some legal guidance regarding contractual obligations for all parties with similar situations. Keep detailed records and documentation throughout the whole process so there is an adequate paper trail for everything.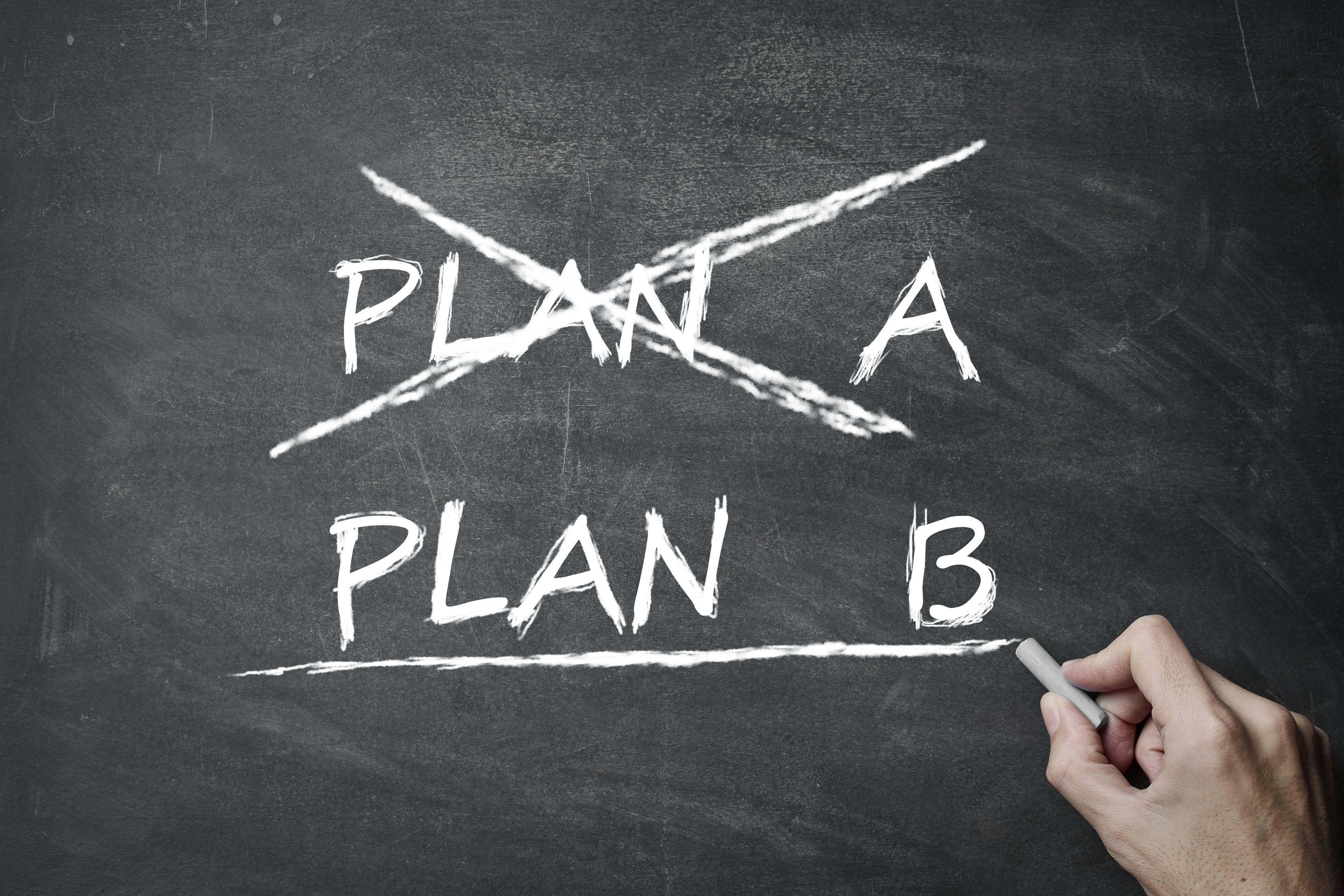 What to Do Right Now
Things are changing quickly and there are lots of moving parts. Once you have the lines of communication open and have collected the vital information about each event, it's time to develop a plan. As you develop your plan of action, bolstered by a backup plan, and a backup to the backup plan, it is necessary to keep all your stakeholders well informed with regular updates.
Update your calendar regularly with all relevant dates and timelines for artwork, approvals, deadlines, etc. One helpful strategy is to include "drop dead dates" as absolute hard deadlines for decision making.
Plan your decision-making process before a decision needs to be made. One of the worst mistakes you can make in a crisis is to make decisions on the spur of the moment, which can lead to missed opportunities or missteps that will affect your business down the road.
Get your materials to your audience by finding alternative means of distribution. Handouts and printed materials intended for your exhibit booth do no good sitting in a storage room. Explore direct mail and other ways to get them in the hands of the people you would target at trade shows.
How to Plan for the Future
Once you have handled the immediate needs and planning, it's important to keep an eye on the future. As you move into the weeks and months ahead, you need to be very organized. Develop a contingency plan for each category of events that cancel, reschedule, and go virtual.
Canceled Shows: If your show is completely canceled, consider creating a major market tour to hit a large concentration of audiences. Although you may not reach everyone that would have attended the trade show, you could reach a large number efficiently, and minimize the loss. Another option is to identify alternate shows in the future that you may not have planned on exhibiting. You can use all or some of the assets already planned for a trade show and deliver them in-person to target markets or company locations. This will allow you to market to a segment of what would have been that convention attendee audience in a uniquely tangible way.
Rescheduled Shows: If your show has been rescheduled for a later date, the situation is a little less dire. It likely means that the show may follow the plan that was already in place but some logistics will need to be reconfigured. Even still, with the situation constantly changing and closures being extended, it will be prudent to have a contingency plan for longer postponements and cancellations.
Virtual Shows: If your conference has not been cancelled but is making the shift to go virtual, it may be time to update your organization's technology. Whether you're participating as an attendee or speaker at a virtual conference, it will be critical to have a properly operational remote workstation, including webcams, microphones, headsets, etc.. Additionally, make sure to test everything and test again prior to use to avoid any mishaps the day of the event.
Whether an event is cancelled or goes virtual, there are still location-based options available to marketers, even if the location has changed from a convention market. Marketers can shift budgets to alternative tactics that still target that audience in their local or remote environment.
Location-based: As regulations allow essential businesses to remain open—grocery stores, pharmacies, food delivery, rideshare, etc.—these business continue to be key sources of out-of-home advertising in locations where little else may be available.
Digital: Digital advertising options offer unique audience targetability for reaching would-be convention attendees online, where the majority of the workforce is active right now.
We Will Get Through This
Remember that with all of our collective efforts we will get through this and return to normalcy. You may face more cancellations before this happens with more rescheduling, but with smart contingency plans, you'll be as well-prepared as possible. Situations may change daily, so you should be prepared to be flexible and adapt quickly.
There are opportunities to involve your team in this process so that they can share ownership. You should also give them the leeway to make some decisions based on understood procedures and plans. They should know the plan and have your trust to implement per the determined framework.
Contact Us to learn more.