While OOH has experienced an incredible change over the last few years with data and technology providing a new level of insight into customer behavior and movement, one fundamental truth has remained – proximity in Out of Home is still a powerful targeting tactic.
We've talked a lot about the changes in Out of Home over the last few years, and with good reason. The new ways in which data can be used to target consumers via a combination of behavioral and geographic information; how DOOH and programmatic are changing the planning and buying of media and the new levels of attribution available are all paradigm shifts. But just because we have these new capabilities doesn't mean we should ignore those that made OOH great in the first place. OOH has hung around for so long, and continued to be not only viable, but highly effective because of what it can do really well – drive business by being close to the point of sale.
Now more than ever it's important that we remember to play to Out of Home's strengths to help businesses and the economy begin to recover.
Maintaining its Strengths:
The effectiveness of proximity in Out of Home hasn't gone anywhere – the changes of the last few years have been additive, not a replacement. But, it is always human nature to focus on the most recent developments in any field. So, what is it about proximity that makes it so effective?
First, Out of Home intercepts the consumer on their path to purchase, and often during the last window of opportunity to reach them. This can be particularly useful for certain categories like restaurants, grocery, and other essential shopping. For example, a 2015 study from the OAAA showed that Out of Home reached 57% of consumers in the hour before a QSR visit. And a 2019 Nielsen study shows the effect of those proximity touchpoints, "Nearly 4 in 10 OOH viewers (39%) have noticed an advertisement providing directions to a specific store, business or restaurant location. 20% of OOH viewers have visited a business immediately after seeing a directional OOH ad; 74% of those visitors made a purchase."
Next is the importance of the recency effect on consumer decision making. Stephen Freitas of the OAAA discusses recency in more detail here, but in a nutshell it relies on the importance of reaching a consumer when they are "ready to buy", which carries more weight than frequency or message. Out of Home excels at reaching consumers within this incredibly important window of time:
"It is as if there is a window of opportunity for the ad message preceding each purchase. Advertising's job is to influence the purchase; media's job is to put the message in the window." – Erwin Ephron
The real-world effectiveness isn't based solely on our opinion. The data backs up what we've always known in our gut to be true. A recent study conducted by OOH giant Posterscope clearly shows that proximity in Out of Home planning drives sales.
"…the research analyzed the impact of an OOH advert across three store types in three control regions: the Proximity store, the store nearest to the OOH panel, which generated a 10.9% sales uplift; the Boundary stores, located in the same postal sector of the proximity store and the OOH panel, that saw a sales uplift of 11.3%; and Delayed stores, located in the same postal district of the proximity store and OOH panel, which saw a sales increase of 8.7%.

Russell Smither, head of research and insight at Posterscope, commented: "This research has proven something we've always instinctively known – that advertising placed in close proximity to product stockists' influences planned and impulse consumer purchases. "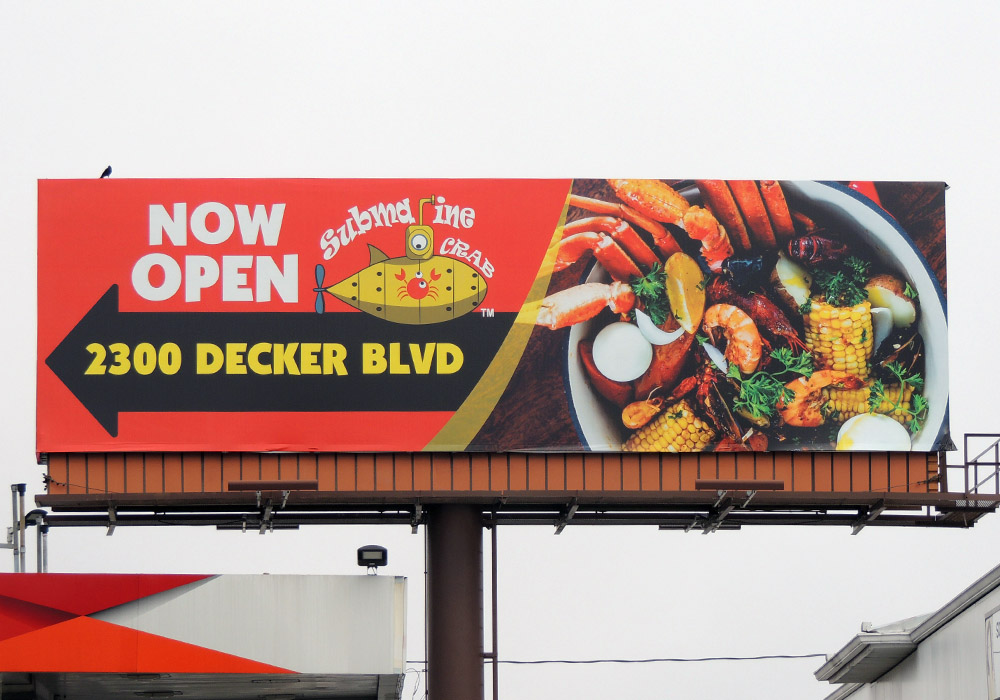 Staying front of mind with your core local audience:
We've talked about the importance of not "going dark" during an economic downturn, and OOH continues to be a far-reaching, cost-effective means to stay in the public consciousness. This is possibly even more important for smaller regional and local brands that don't have the benefit of big brand awareness and cache to help ride out the hard times.
A key strategy in weathering a storm is to make sure you maintain your loyal, repeat customer base – the customers that are loyal to your brand and that you know you can count on. For local and regional advertisers that means staying in contact with them throughout. Using proximity in your Out of Home planning provides an ideal platform for reaching a local audience and sharing important updates: We're still here, We're Open For Service, We Now Offer Contactless Delivery Services or Curbside Pickup. These timely and critical messages can be delivered effectively through local, proximity-based OOH.
The Work from Home Shift:
One huge change that the pandemic has brought about is the record number of people who are working from home. Prior to this the number of people regularly working from home was in the low single digits. Now a study by consultancy Global Workplace Analytics shows that approximately 34% of workers are working from home. A Gallup poll puts the number at around 48%. And while traffic is returning to near normal levels, this means that the location component of that traffic has changed.
Consumers who are working from home no longer have a commute, and this is changing their shopping patterns. The retail locations that they have traditionally used may no longer be the most convenient ones, and they are shifting to new locations that are more convenient to their WFH situation. This creates a significant opportunity for retailers to pull in new customers from their local area and generate new business.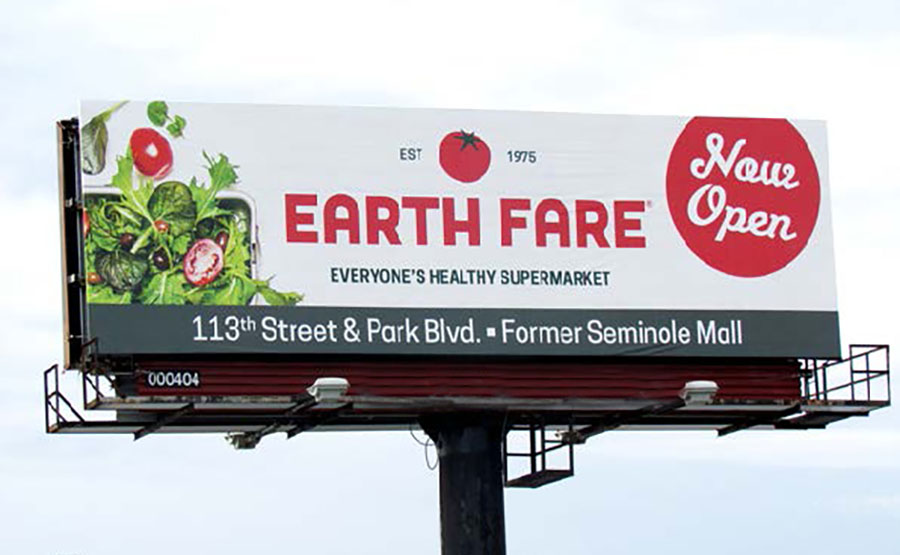 Hyperlocal is easier than ever:
In the past running a large number of smaller, hyperlocal OOH campaigns was a cumbersome and time-consuming task that simply wasn't worth the effort. But in the current OOH world that is no longer the case.
On the most basic level, planning simple out of home campaigns is much easier today than it was even a few years ago. The streamlining of buying platforms, the integration of planning data API's, and the growth of digital Out of Home (DOOH) have made the planning and buying process much simpler and faster than before.
DOOH is also fueling another change in the industry that is making hyperlocal campaigns much easier to plan and execute, that is through the development of programmatic DOOH. Programmatic is allowing media planners and buyers to set up numerous smaller campaigns with detailed targeting and alternative creative options which can be optimized to the local audience, and even dynamic creative options that can help drive local traffic by accessing a data base for service locations.
Proximity Based Out of Home pairs well with Location Based Digital:
We've also talked a lot about how well OOH pairs with digital media, which is particularly true for hyperlocal campaigns. Geofencing OOH media, as well as store and competitor locations, can help to build valuable digital audiences that fit the advertiser's audience profile and have already been exposed to the brand on OOH media.
The evidence to support this strategy is well documented: people are 48% more likely to click on a mobile ad if they've already seen the brand on OOH (NeuroInsight, 2015). And OOH helps to support other online activation as well. A 2019 study from Nielsen showed that "two-thirds of OOH viewers (66%) used their smartphone – looked up the brand, accessed a coupon, downloaded an app, etc. – in response to seeing an OOH ad".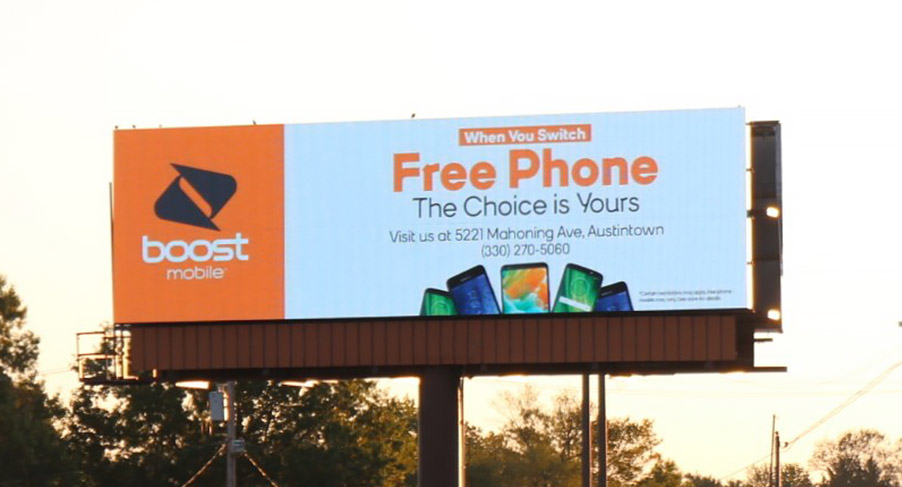 Add new Data to Proximity for even better targeting:
While we should take this opportunity to remind ourselves of the importance and effectiveness of proximity targeting, that doesn't mean we should ignore the new developments in OOH targeting. This is not an either-or situation – the two scenarios are not mutually exclusive.
In fact, using the new levels of data available for targeting can be layered on to proximity targeting to further refine and enhance the program. For any given OOH plan there is a large set of media that might fulfill the needs if proximity is the only requirement. But, when we add additional layers of behavioral targeting, we can get to a more refined media set, and ultimately deliver a more effective program.
Staying close to (Out of) Home:
As businesses struggle to get through the economic fallout of the global pandemic, it's imperative that they maintain their core customer base, and for many local and regional companies that means a local audience. Communicating with them on a regular basis, with the right messaging, when they are in buying mode, and in the last window of opportunity before they make a decision is a critical piece of that plan.