EMC Outdoor is pleased to announce that their work done in conjunction with Philadelphia agency Brian Communications on behalf of the Penn Museum on their "#MoveTheSphinx" campaign has been awarded a Bronze OBIE in the Experiential category.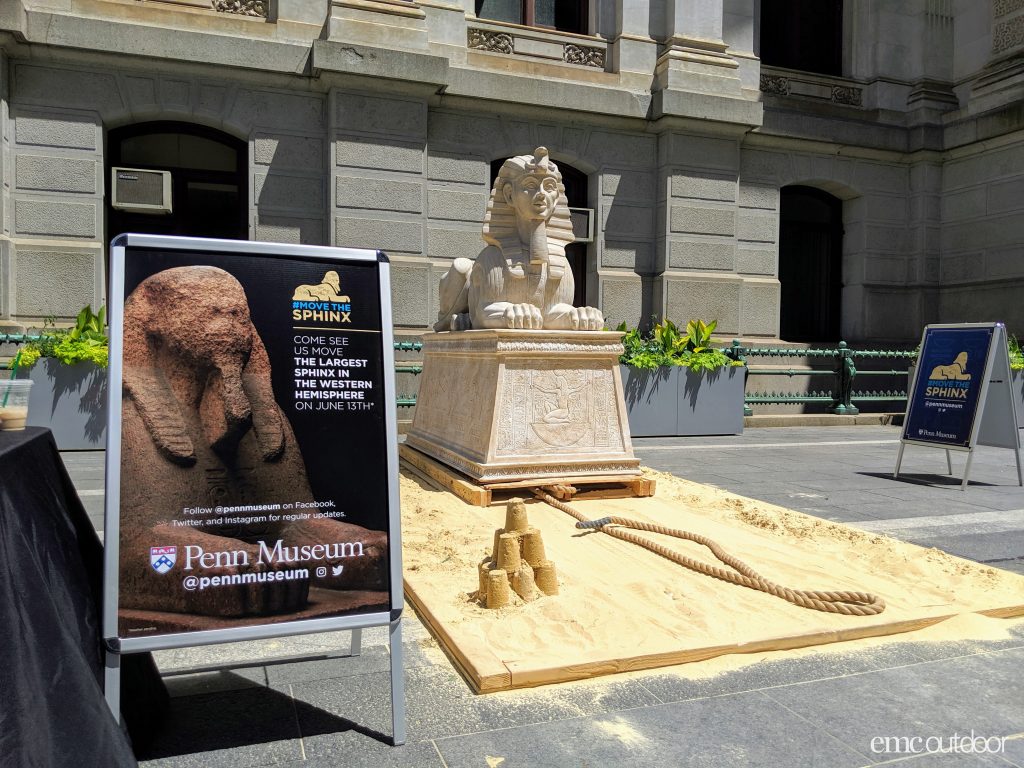 The OBIE's are "one of the oldest and most prestigious honors for creative excellence in advertising. The OBIE name is derived from the ancient Egyptian Obelisk, a tall stone structure that was used to publicize laws and treaties thousands of years ago. Many historians consider the obelisk as the first true form of advertising."
The campaign was designed to promote the Penn Museum's monumental move of the 3000-year-old, 12.5-ton Sphinx of Ramses II from the building's lower level to its new home in the re-envisioned Main Entrance Hall as part of the institution's multi-phase building transformation. The experience, located at Dilworth Park in Center City Philadelphia, encouraged people to test their strength and attempt to move a 500-pound replica of the Sphinx. The success of this campaign highlights the ability of experiential marketing campaigns to bring innovative ideas to life, and to engage communities in novel and exciting ways.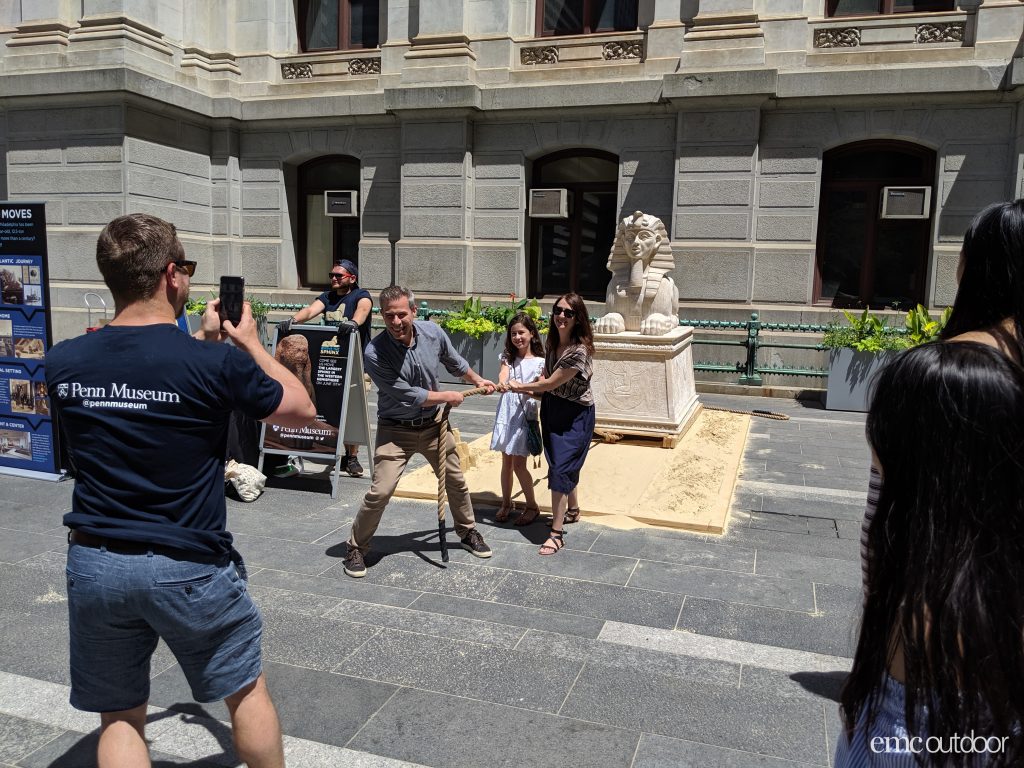 "This work supporting our clients at the Penn Museum provided a tremendous opportunity to bring a replica of the Sphinx – one of the world's most iconic artifacts – outside of the museum walls. We wanted to create a unique experience for consumers in Philadelphia to drive awareness and excitement for the impending move of the 12.5-ton Sphinx and the Museum's historic building transformation," said Brian Tierney, CEO of Brian Communications. "The team at EMC Outdoor helped us execute this vision flawlessly and generate great visibility for our client. We're honored to receive the OBIE Award alongside our partners."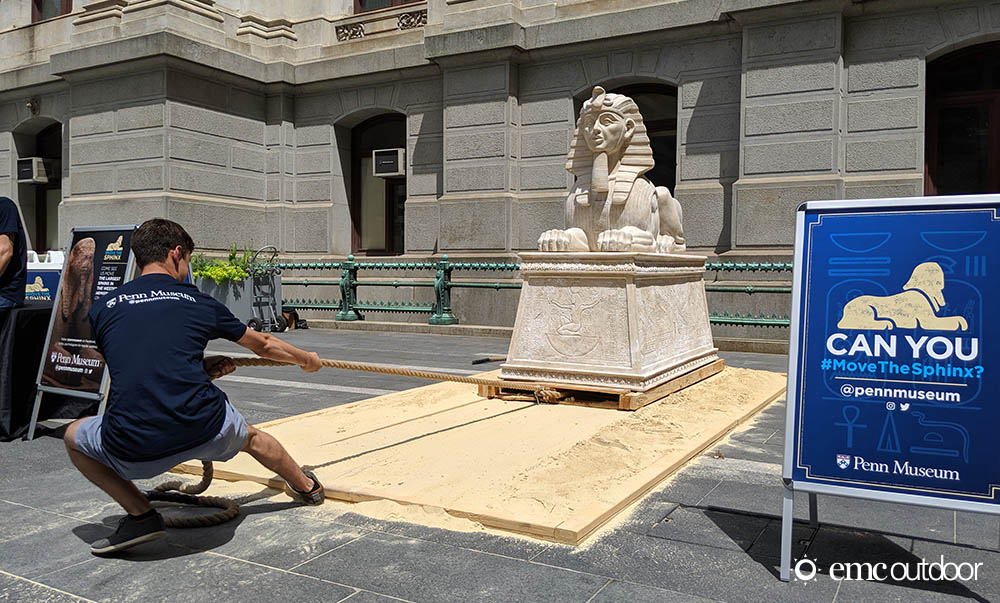 Brian is a full-service, strategic communications agency. With expertise in strategic counsel and planning, digital, public relations, crisis communications, branding and advertising, Brian is one of the fastest-growing firms in the Philadelphia region.
EMC Events, a division of EMC Outdoor, provides strategic planning and execution of experiential marketing programs that allow brands to connect and engage with highly targeted audiences. By combining data innovations with more than 25 years of experience, EMC provides insights into consumer behavior outside the home and builds efficient, targeted media plans to reach them.