Out of Home media can help drive business recovery for advertisers who are trying to build back after difficult times. After a year and a half of masks, social distancing, and economic hardship, we are finally seeing a return to "normal" and signs of growth and recovery. People are, finally, doing the things they enjoy. For advertisers who are looking at rebuilding, this is a critical time: the perfect opportunity to capitalize on positive consumer sentiment and confidence. You also don't want to run the risk of getting left behind by your competitors, who may already be eagerly embracing these positive changes.
With its ability to reach large audience, establish a strong brand presence, focus on key audiences, and follow the consumer journey, Out of Home Media should be a key piece of any advertiser's recovery plan. Take a look at some of the ways Out of Home can fit into your media plans as you begin the long process of rebuilding.
1. Out of Home media can help drive business recovery by reestablishing brand presence.
Many brands have fallen out of the spotlight over the past year and a half. Maybe you offered goods or services that people didn't need as much during the pandemic, or perhaps you needed to shut down your business temporarily in the effort to comply with local regulations.
Now, however, it's time to get out there and reestablish your presence–and Out of Home can help. Advertisers should take advantage of Out of Home Media's brand-building abilities to reestablish their presence in the marketplace. We excel at creating brand presence and brand fame, which can prove critical for setting your business apart from your competitors at this vital time. Not only that, because of its ubiquitous nature, Out of Home Media can help establish a large presence with a relatively cost-effective investment.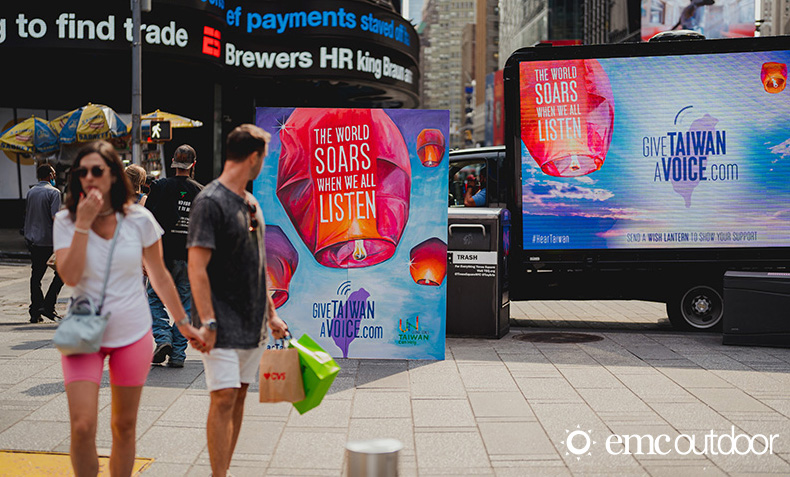 For your brand, that physical presence and high level of visibility are critical during this time, and they help reestablish consumer trust and confidence in your brand. Some people may have more trouble getting back out there than others. Many of them are still looking for more information about the brands they once trusted implicitly. Out of Home can help showcase just how your business is making that recovery–and why consumers should trust in you.
2. Refocus Out of Home Audiences
This is the ideal time for you, as an advertiser, to take the opportunity to focus on how you view your audience in the Out of Home space—and how you target them. Out of Home is now an Audience First media channel: one that focuses on identifying who audiences are, including their behaviors, their interests, where they go, and what they're most likely to do. This has caused a shift in the way we help identify targets—and a shift in the way advertisers need to focus their efforts.
Take a look at your audience groups. How can they be targeted geographically? What behaviors are the members of your audience most likely to engage in, and how can you reach them more effectively?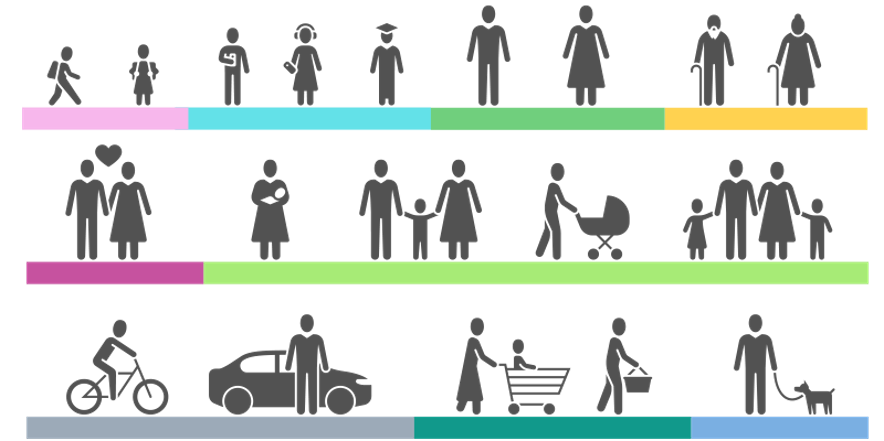 The introduction of a more granular Out of Home targeting, along with the speed to market and flexibility of Programmatic Out of Home, now means that you can conduct micro-targeted campaigns efficiently and at scale.
In addition, as you shift your focus, consider how your Out of Home audiences overlap with your digital audiences and how you can combine them to refine your targeting, giving you a more effective reach.
3. Out of Home Media Can help drive business recovery by Reimagining the Consumer's Out of Home Path to Purchase
COVID has changed so many aspects of our daily lives. It's impacted how we live, how we work, and, very importantly, how we shop. Consumers have different expectations now than they did before the pandemic–and your business must step up to the plate.
As advertisers begin to reenter the marketplace, it's important to take a fresh look at how the consumers' path to purchase has changed–and how Out of Home media can intersect with them at critical points. How has the customer journey changed in your business? How do customers interact differently with your business? Consider both the changes that were necessary as a result of the challenges associated with the past year and the changes your customers are likely to expect as they continue to interact with your business as a whole. In many cases, those changes may be permanent.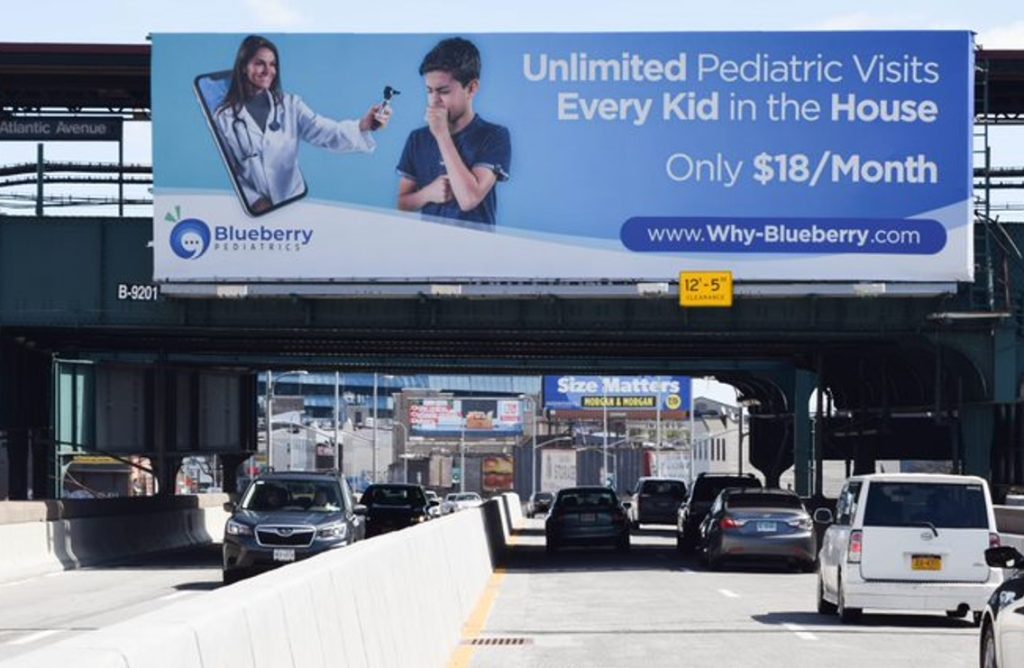 Out of Home Media has the capacity to help guide customers through the path to purchase, even with those new challenges and changes. Traditionally, we were thought of as a Top of Funnel media. With appropriate attention to media and creative, however, it can help move customers along the path all the way down the purchase funnel: not just at the top of the funnel, as customers are considering their options, but as they move closer to the bottom of the funnel and make vital purchase decisions.
Much of our shopping has shifted to online or BOPIS (buy online, pick up in store)/curbside pickup options. Out of Home Media can provide strong support for online activity, including supporting that customer journey as they decide to make a purchase. A recent study released by WARC/Posterscope in the UK showed that consumers who see Out of Home ads are 53% more likely to search for the brand online, and 56% more likely to make an online purchase.
Out of Home media can provide a direct entry into the digital space via Geofencing to create audiences that have been exposed to the brand. Using Out of Home in this way can support critical digital media efforts and improve their efficiency, and thus their cost-effectiveness, for your brand.
Finally, while much of our shopping activity has shifted online, with the distribution of vaccines increasing, COVID numbers generally going down, and the relaxing of CDC guidelines, we are seeing people return to in-person shopping activities in droves. Pent-up consumers are primed to get out and get active, and that means they are ready to spend. Out of Home can support these in-person activities with its ability to drive with proximity, which can help draw people into the places they already are.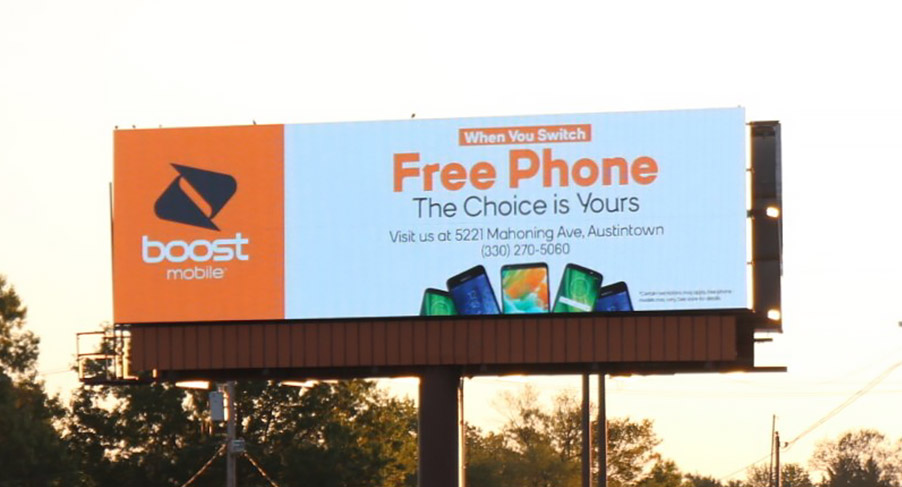 As we continue down the long road to economic recovery, brands would be well-advised to consider all the benefits that Out of Home Media can bring. During this period, it can efficiently and cost-effectively hep drive the effectiveness of other media channels, leading to overall more positive business outcomes during this critical period.