Most advertisers look at Out of Home (OOH) as a media format best suited to reach consumer audiences and may overlook the fact that marketers can use Out of Home media to reach B2B audiences.
If you are one of these advertisers, you might be losing key opportunities to reach your B2B clients, drive key business results and grow your brand. Many B2B relationships take longer to develop than a typical consumer purchase, which means helping audiences all the way along the sales funnel is critical. Since Out of Home has been shown to dive online activity, with 33% looking up a brand after seeing it on OOH, it is imperative that OOH be a key media buy in any plan. Changing this mindset and including Out of Home in your B2B marketing campaigns may be what is standing between you and business success.
Out of Home offers several different paths to reach B2B audiences, and you can use OOH media in a variety of ways along those paths.
First, you can reach audiences as they congregate in a single market for trade shows and conventions. Second, you can use Out of Home media to reach business decision makers by targeting their corporate headquarters or major business hubs. Finally OOH media can be used to reach B2B audiences where those audiences live, work and play. Here's how you can use Out of Home media to reach B2B audiences.
Use Out of Home Media to reach B2B Audiences at Trade Shows
Trade shows are one of the best ways to use OOH for B2B and can be a very cost-effective means of reaching your target audience. Target audiences for B2B advertisers are usually spread out across the country which can make targeting them all a daunting and expensive task. But when they gather for trade shows and conventions, the host market becomes saturated with your target audience for a few important days.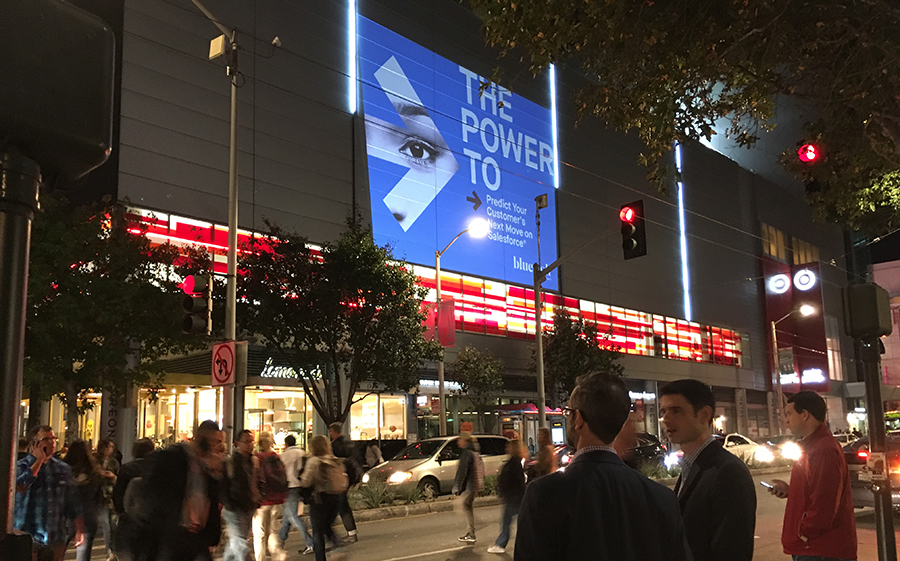 Targeting audiences across the country can be an expensive affair. Reaching an audience that is spread out across the country can be a big task, particularly if they are not located in major business centers or headquarters. Targeting hundreds or even thousands of locations can get very expensive very quickly. Trade shows offer the opportunity to sell your products or services using a small fraction of what it would cost you to use Out of Home media to reach B2B audiences across the country.
Trade shows provide a target-rich opportunity for highly qualified potential customers. Since only a select pool of related businesses attends trade shows, there are high chances that your OOH will reach your target audiences efficiently. When you are targeting a trade show you can feel confident knowing that a large portion of the people in the area fit your target audience.
Audiences at trade shows make a conscious decision to attend them. The attendees are already thinking about the trade show's subject and are more likely to pay attention to your ads. Trade show attendees can be more receptive to your OOH and are more likely to be paying attention to their environment, and be on the lookout for conference related ads.
You can place OOH media along the paths attendees will use once they arrive at the market and circulate the show. These media choices can include airports where they disembark, billboards along the routes they travel, and street-level or mobile OOH in the areas around the convention center and hotels. Knowing how and where attendees travel to and circulate in a given host market is key to effective media placement.
The concentration of your audience, the hyper-targeted media options, the openness to relevant messaging and the cost effectiveness all combine to make Trade Show marketing on of the most effective ways to use Out of Home media to reach B2B audiences.
Use Out of Home Media to reach B2B Audiences By Targeting Corporate Headquarters
OOH media is an excellent tool for targeting geographic points like crucial business locations. Targeting points of interest has always been one of Out of Homes strengths. But advertisers often only think of this in terms of retail locations, or competitor locations. But its geographic targeting capabilities make it powerful to use Out of Home media to reach B2B audiences. For B2B audiences this targeting can shift to corporate headquarters or major business hubs. Much like targeting trade shows, when you know your audience is focused in a particular location you can place your media accordingly. You can place specially selected and tailored media to target the headquarters of the companies you aim to market your business.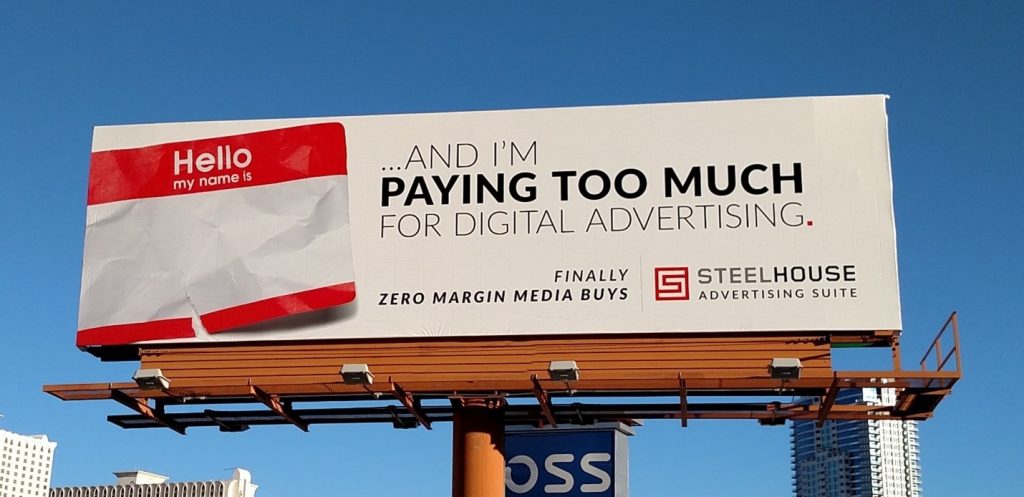 Media can be placed on the commuter routes that your target market uses to and from their HQ. With advancements in Out of Home targeting that often means you can target the routes that are most commonly used to get to your target location. You can also place your OOH media in close proximity to their HQ, where employees are bound to see them during their daily commute.
This marketing strategy works particularly well for B2B businesses in very niche markets where the audience focuses on specific products or services. You don't need to craft ads to blanket the market, making this media buy more cost efficient.
Audiences in niche markets can be tough to reach with other media formats since they are spread out within a larger audience. The concentration of your target audience in a particular location allows for very cost-effective media plans since you are targeting exact areas.
As an additional benefit using OOH to target corporate HQ's can often result in PR and media coverage. Media coverage, in turn, yields additional earned media impressions that offer an easy pathway to reaching a wider audience and growing your business.
Using OOH to reach business decision-makers
Targeting your OOH ads to business decision-makers of your target industry when they are away from the office can also be a good way to use Out of Home media to reach B2B audiences. It will generate more awareness for your business increasing upper-funnel prospecting.
Pinpoint locations where business decision-makers live, work and play. These areas can include high-density neighborhoods or residential areas with household income, occupation, attitudes, or behaviors hinged on your B2B's target audience.
You can use OOH media to target locations frequented by top business decision-makers in the industry. Placing OOH media in airports, corporate centers and other commuter stations likely to be used by business executives in target markets can be beneficial.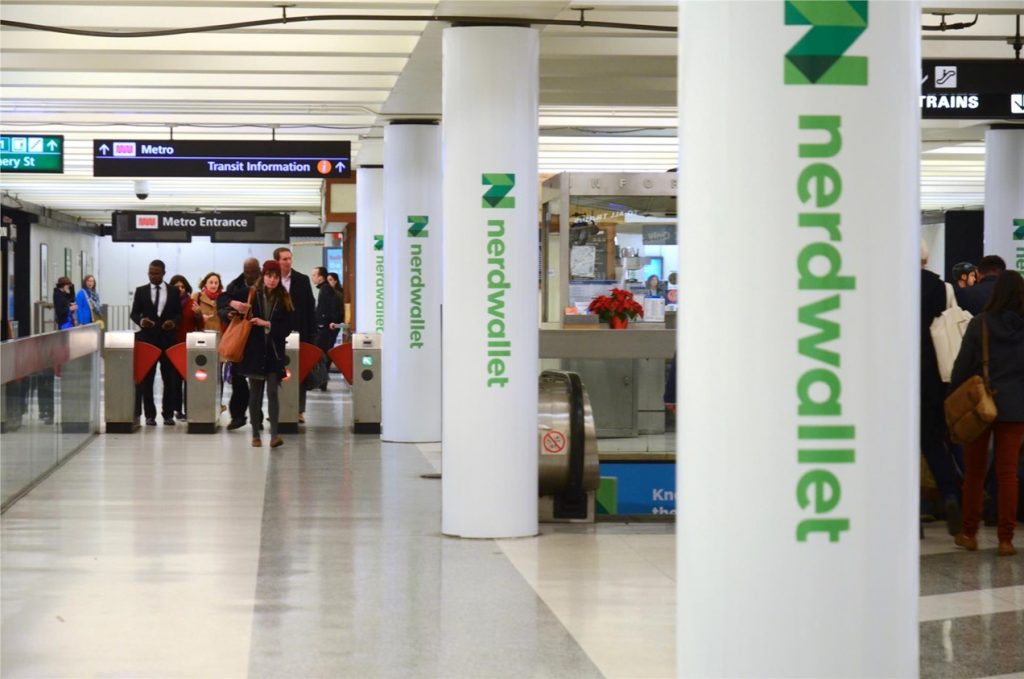 Investing in OOH media in other areas where business executives of your target market may congregate may be rewarding in the long run. These can include non-industry-related events such as social and entertainment events that they are likely to attend.
Focus on areas where these decision-makers take time to wind down from work. Business executives might meet to have a chat or drink with industry colleagues. Place your OOH media in VIP cafes or lounges, coffee shops, and other spots close to business centers, where these executives are likely to meet.
Geofencing of Out of Home Media assets can deliver mobile ads and reach audiences across many platforms in the digital environment. Adding a geo-targeted digital component to your OOH campaign allows advertisers to bring the target audience into their digital ecosystem and create audiences for digital retargeting that have already been primed with OOH. When you use Out of Home media to target B2B audiences it can have the added benefit of improving your digital campaigns.
Finally, experiential media activations are a great way of targeting these individuals personally with one-to-one engagements that allow them to interact and learn. Create pop-up activations near transit hubs that business executives use and reach them on their way to and from work. Creating a personal engagement can allow brand ambassadors to deliver more in-depth messaging, conduct product demos, and collect customer information for follow up.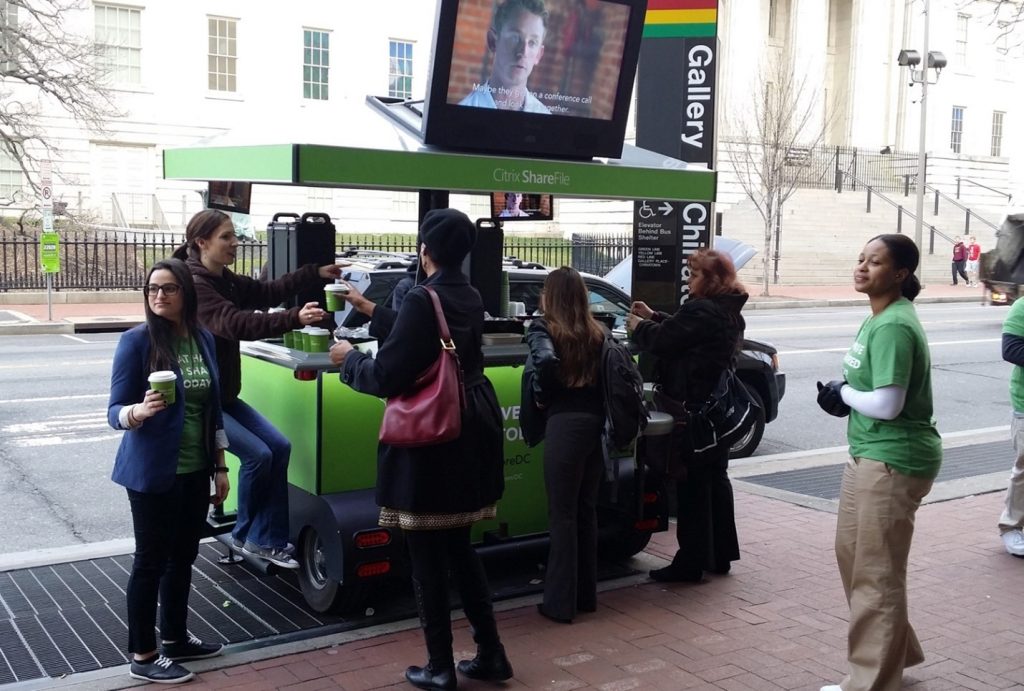 Capturing the Attention of B2B Clients Effectively
OOH media is a unique way to capture the attention of your B2B customer audience. The digital online advertising platform is saturated, and your ads might be lost in this deep sea of online ads. OOH media offer a better way to reach your B2B clients in specific locations that are both attention-grabbing and clutter-free.
Summary
Many B2B brands and advertisers don't regard Out-of-Home advertising as a first-tier media choice for reaching B2B audiences, and this could be a critical oversight. With the number of strategic approaches that can use Out of Home media to reach B2B audiences, brands and advertisers should stop and take a second look at how OOH can reach these highly valuable audiences.
With a wide array of choices available to reach audiences at different locations, locations, and touch points, Out of Home media can provide a robust and cost-effective addition to any B2B media plan. Whether it's through Trade Show Marketing, targeting of corporate headquarters, or targeting key business decision makers using Out of Home media to reach B2B audiences makes too much sense to ignore.
EMC can make your OOH journey smooth sailing and a rewarding experience. Contact us today and let us start a partnership that is geared towards your business success.