What is Out of Home media? Even for experienced marketers, can be tempting to dismiss out of home media as "just billboards". Average ad spends pale compared to digital and television, so it's no wonder Out of Home is often an afterthought. But, in reality, it's much more than just the billboards that come to mind when you first think of the term. A deep understanding of the full array of options within the Out of Home space provides a better picture of how OOH media can amplify your marketing strategy.
The Out of Home Advertising Association of America (OAAA) defines out of home media as "all media formats specifically intended to reach consumers outside the home." That includes the most obvious form of billboards but can go far beyond them. OOH provides everything that is not radio, TV, print, or online advertising.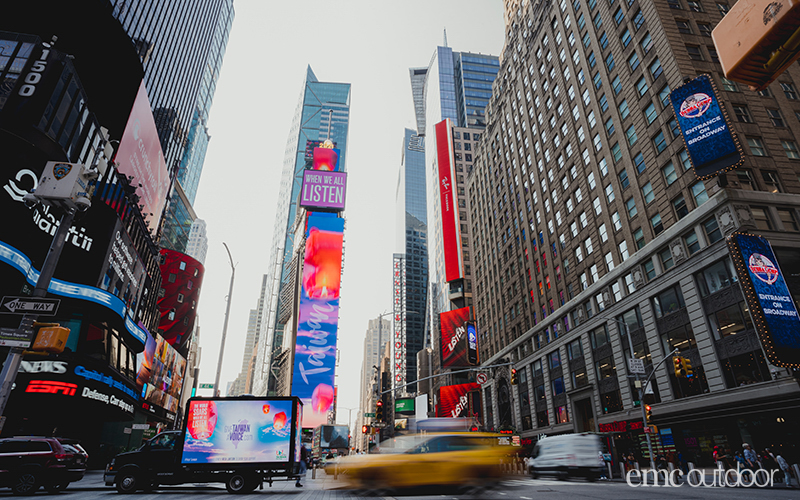 We all leave our house daily, whether for work, errands, or other purposes. An effective OOH strategy helps you reach consumers during these moments, making it an essential part of your media mix. As it stands, OOH media is the second-fastest-growing ad medium in the United States, second only to digital, and its $2.80 in revenue gained for every dollar spent ranks above TV ($2.43) and print ($2.41).
Of course, the wide variety of OOH opportunities also requires understanding just where you should invest your ad dollars. Join us to explore possibilities, ranging from traditional to non-traditional, programmatic, and experiential opportunities, and learn more about what is Out of Home media.
What is Traditional Out of Home Media?
Let's begin with what most marketers think of when they hear about this media type. Traditional OOH opportunities have been around for a long time as they work on a simple principle: place your ads where people go. Yet even within the most basic category of OOH, there is significant variety including media options like: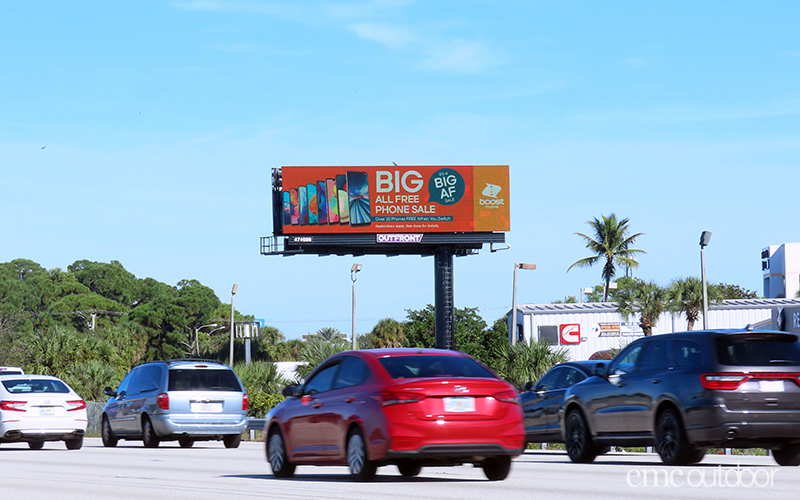 Billboards, both static and digital, and wallscapes in more urban environments. Primarily found on highways and major surface streets.
Posters, both static and digital. Found mostly on surface streets in and around shopping areas, businesses, and homes.
Bus advertising, including anything from complete bus wraps to advertising on the exterior sides, backs, and interior ads.
Commuter rail and subway ads, ranging from entrances and platforms to smaller ads on the trains. Many major metro markets now have full digital video options available on platforms. These reach both commuters, business travelers, and tourists.
Transit shelters and street furniture, from bus stops to street kiosks and information pillars. Street-level media can read to both pedestrian and vehicular traffic depending on the location.
Airport media, including ads on digital signage, people movers, and terminal transit vehicles.
Taxi ads, both at taxi stops and on internal screens within the vehicles. Traditional taxi ads are also now supplemented with rideshare options to wrap whole or partial vehicles.
The premise behind traditional out of home is simple: you reach your audience during their daily life, using simple messaging that gets the point across in a few seconds or less. One of the great benefits is size – much OOH media is larger than life and delivers messaging that is hard to miss. Creatively showcase your brand or product, use simple messaging and take advantage of the reach and frequency Out of Home can provide. What is Out of Home media? It's a way to efficiently, effectively, and scalably reach large audiences.
What is Lifestyle Media?
Imagine yourself as the audience for out of home media. You will stop at many places throughout the day, all of which are opportunities for non-traditional or "Lifestyle" advertisements to reach you. Recent years have seen an explosion of media options focused on these lifestyle touchpoints. The possibilities are almost endless:
Mall advertising
Fitness club ads
Cinema ads
Ads at gas stations and convenience stores
Truck side ads
Salon ads
Laundromat ads
Pizza box ads
Coffee cup ads
Pharmacy bag ads
And much more.
The idea behind Lifestyle media is that it is place-based, focusing its use cases on the audience's habits – where they shop, where they work out, where they go for entertainment. That, in turn, makes this an immensely valuable tactic when looking to target your audience based on their behaviors and interests.
This category continues to evolve all the time, as it responds to people's habits. During the pandemic, Lifestyle media became an area of intense focus as it included some essential places that consumers had to go – like gas stations, grocery stores, and pharmacies. Working Lifestyle media into your marketing mix means finding the opportunities that best match your target audience, with behavioral targeting opportunities that match and even exceed their digital counterparts. What is non-traditional Out of Home media? It's a diverse menu of media choices that intersect with key points aligned to consumers' lifestyles.
What is Programmatic Out of Home Media?
When it comes to out of home, most marketers stop at the above considerations. In reality, the fun is just beginning. Growing rapidly over the past few years, programmatic OOH is starting to have its moment, and rightfully so. It combines the reach, visibility, and cost-effectiveness of more traditional out of home placements with the flexibility of digital media by allowing the media to be planned and bought through automated, real-time bidding platforms.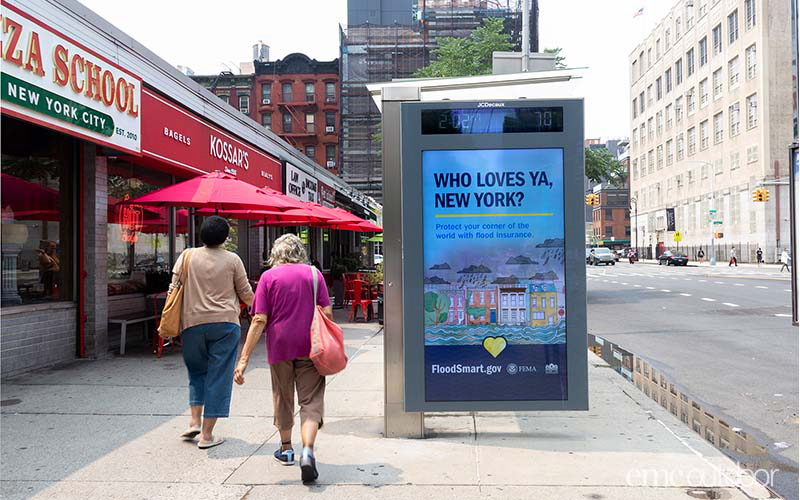 The COVID-19 pandemic has been a major driving force in the rapid deployment of programmatic out of home. The ability to plan and launch campaigns quickly and at the last minute was very helpful during the pandemic. The flexibility to change out creative or pause campaigns at a moment's notice also helped marketers manage the fluctuating environment.
Networks of digital screens, placed in various areas and environments, can be booked quickly and efficiently according to individual advertisers' needs and marketing goals. Meanwhile, dynamic data feeds allow for real-time information to be displayed, making messaging more relevant for the intended audiences.
That system, in turn, has created OOH opportunities that can be narrowly targeted, even allowing for hyper-local campaigns, while making quick adjustments to continue reaching and exceeding marketing goals. Building your first programmatic campaign is relatively straightforward, allowing even marketers new to OOH to dive in see initial results quickly.
While there is a huge amount of buzz around Programmatic DOOH it still represents a fairly small portion of the full scope of Out of Home being booked, as marketers are learning how to best incorporate it into their overall plans. While pDOOH has much in common with digital online media in the way it is planned and bought, it shouldn't be confused with online – it is still a one-to-many medium, and its planning should be integrated with any other OOH efforts to optimize both efficiency and effectiveness.
What is Experiential Marketing?
Finally, let's have some fun. Experiential out of home media allows for perhaps the most creative freedom of the opportunities mentioned in this guide. Experiential marketing is at its core exactly what the name implies. It is a media channel that is focused on providing the audience with an "experience" rather than just an advertisement.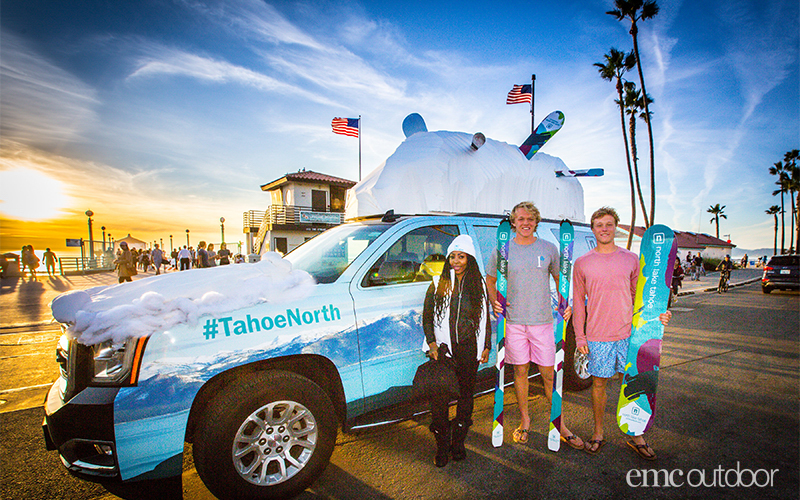 Experiential is the ultimate blank canvas in the Out of Home toolbelt, allowing creative marketers to bring their brands to life in the real world in fun and memorable ways. Experiential opens the door to direct consumer engagement and is a great source for shareable social and viral content. The options for experiential activations are almost limitless but can include things like.
Projection media
Video trucks
Wrapped vehicles
Custom tour buses
3D projection mapping
Street teams engaging with customers
Advertising on scooters and Segways
Branded food trucks
Mobile billboards
Pop-up brand stores in high-traffic areas
And more
The idea behind experiential out of home opportunities is brand immersion. By connecting your advertisements with your audience, their recall and interest in your brand will increase drastically.
Experiential out of home also has secondary benefits in more extensive marketing campaigns. It offers natural connections to digital tactics, with word of mouth spreading rapidly in the face of exciting ads or experiences. In other words, building an experiential component into your marketing strategy can have a more significant impact on the process beyond its success metrics.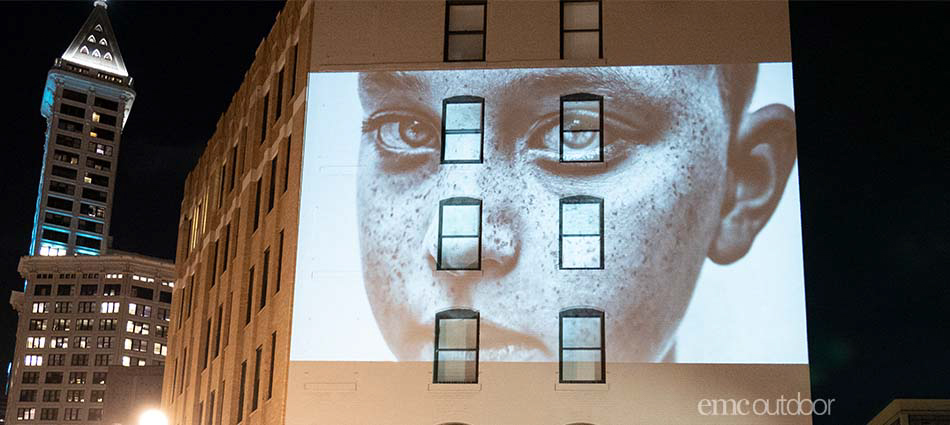 Integrating Out of Home Media Into Your Marketing Strategy
So, what is out of home media? It is a vast toolbox of different media channels, from large to small, all designed to reach audiences outside the home, at different points in their daily lives. It can provide huge reach and frequency, but also allows more precise targeting. The possibilities for Out of Home range far beyond what even most marketers think. Billboards and other traditional means remain a vital component of the channel, but other possibilities (from programmatic to experiential) create other avenues to amplify a brand's message. Understanding the full range of options is essential for integrating OOH into your larger strategy.
Of course, that understanding is only the beginning. Stay tuned for the next part of this series, in which we go deep into why OOH should have a permanent place in your media plan.