[Editors note: Betsy McLarney serves as a member of the Board of Directors for Geopath]
Geopath's new vision lays out an exciting roadmap for the future of Out-of-Home media measurement. Geopath has long been the accepted, independent measurement body for Out of Home media measurement. Several years ago, they undertook a sweeping initiative to upgrade the measurement system for OOH media. And then COVID…
The COVID pandemic caused significant disruption to the advertising industry in general, but very specifically to the Out of Home industry. With people in lockdown, advertisers were reluctant to include OOH media in their plans when it seemed that no one was on the road.
But as traffic began to return to normal (reasonably quickly, in retrospect), advertiser confidence did not. This was partly due to a lack of reliable information on what was happening on the roads "right now." Geopath was able to pivot and help, and this opened up new avenues for future development. This forced the industry, and more specifically Geopath, to take a long look at how OOH media was being measured. As a result, the organization took on a significant re-visioning project to understand the needs of its constituents and the media to chart the best course for the future.
Geopath's new vision is to be the "gold standard" for audited Out of Home media by providing a universally accepted foundational methodology to evaluate all OOH media formats. Data accessibility across all constituents is fundamental to its use in planning. Revisioning Geopath's role is an important step in the continued advancement of Out of Home media measurement. I wanted to take a few minutes to look at what Geopath is doing and why it feels so timely.
Why the new Geopath vision is essential for the future of Out-of-Home media measurement.
This new vision is essential for several reasons. First, to be considered reliable and trustworthy, it is essential for all OOH media to be measured by an independent, unbiased third party so that all OOH media can be compared apples to apples across markets, media types, and suppliers.
Second, to get the most out of Out of Home, advertisers need to have the most accurate and relevant information available at the given time. The media is only as successful as its ability to impact the advertisers' bottom line. The more effective and efficient the plan is, the better the results for the client.
Finally, we have reached a stage in the technological evolution of the industry in which the speed of change is now constant. OOH, media needs a foundational measurement solution that is solid, universal, and adaptable to the future to keep pace with other channels and advertisers' expectations.
Geopath has grouped its new vision into three main pillars that it will focus on in the future.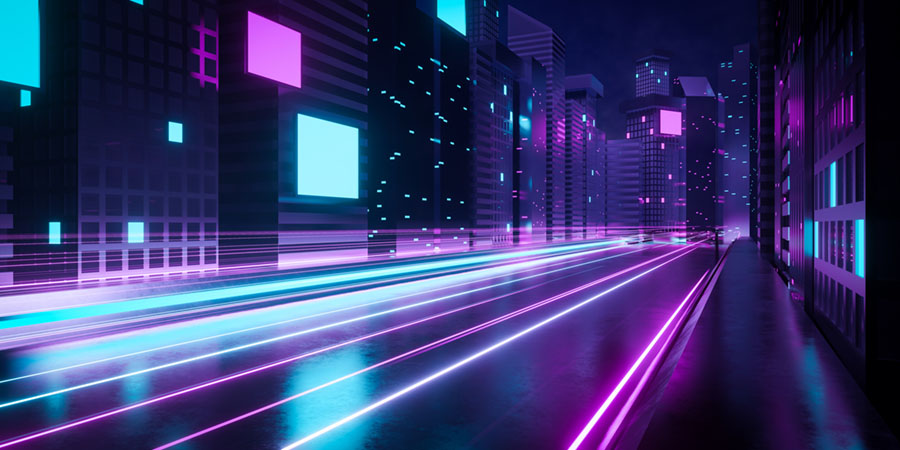 Providing comprehensive cataloging and inventory auditing across all OOH media formats
The first pillar of Geopath's new vision is to "measure the Out of Home world." This means extending the Geopath's database and systems to cover the whole universe of Out of Home media measurement.
This has long been one of Out of Homes' biggest challenges; some media was measured, and some were not. This could present significant challenges for planners when building a comprehensive OOH plan. It required planners to make assumptions and come up with their own ways to estimate impressions and the best way to compare that to audited media.
Depending on the client, this can create resistance to a media format that may be highly beneficial but isn't measured the same way. In some cases, it can even erode confidence in the overall plan itself or OOH in general. Expanding coverage will mean that OOH can demonstrate its strategic value more comprehensively and earlier in the planning cycle.
This will be essential to establishing universally accepted media IDs, standards and definitions, descriptions, and measurement methodologies. This will allow all parties to speak the same language regarding measurement currency.
They will also expand the information available for each piece of media. This will help enhance media planners' ability to target their audience and build more efficient, effective, and scalable plans to drive client KPIs. By extending their coverage and supplying impression estimates for media that has long been absent, Geopath will significantly improve the ability of suppliers and planners to support the inclusion of the media.
Increasing precision and accuracy of planning and observed audience metrics for Out of Home media measurement
The accuracy of the data available for Out of Home planning is directly related to both the media plans' efficacy and the planners' ability to provide compelling support rationale to justify its inclusion in the media mix.
Over time, Geopath plans to provide seasonality with impression measurements. In the past impression, estimates were delivered on a yearly basis and reflected annual averages. Moving toward an Out of Home media measurement system that delivers impression estimates at a more granular level will only help to improve the planning and inclusion of OOH media. This will help advertisers consider the normal variations from month to month or between summer vacation and the holiday rush. Additionally, providing those updated metrics on a rolling basis will help keep the information up to date and allow them to account for any unforeseen changes.
The future of Out-of-Home media measurement is directly tied to the future of the industry and its ability to provide for advertisers. Increasing the precision and accuracy of the available measures will improve confidence in the media channel, help increase the inclusion of Out of Home, and improve the outcomes for the advertisers.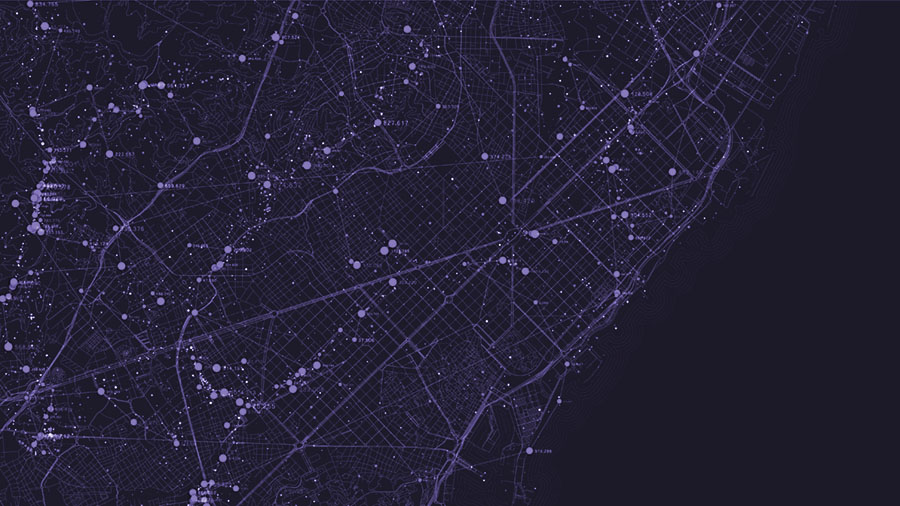 Facilitating data interoperability across the OOH and larger media ecosystem
Out of home media is not limited to one supplier or one platform. For many other media channels, the sources for the media are relatively limited. For example, in 2021, Google, Facebook, and Amazon accounted for about 64% of digital ad spending. That's three companies controlling two-thirds of the media. Within the Out of Home industry, there is a much more extensive range of media suppliers, from large national and international suppliers to smaller local and regional operators, from established traditional media like bulletins to newly emerging place-based digital networks.
With so many players involved – media owners, agencies, brands, buying platforms, and attribution providers – it is imperative that the fundamental base layer of Out of Home media measurement can move easily between the different systems and platforms used for media management, planning, and buying. Impression numbers, reach & frequency, and audience information must integrate seamlessly with any platform.
This also helps to facilitate speed within the ecosystem. It will reduce friction in the planning and buying cycle so the OOH media can keep pace with other, more digitally native formats. This feature will be essential as programmatic OOH buying becomes more commonplace. As Geopath President Dylan Mabin said in a recent fireside chat, "Everything needs to be connected; the days of passing back and forth spreadsheets aren't sustainable."
And Out of Home media also does not exist in a vacuum. It is almost always part of a larger plan that includes other media channels. For Out of Home to gain more consideration as part of an omnichannel plan, the future of Out of Home media measurement must have credible metrics that can be used in media mix modeling with other formats.
What will improvements in the future of Out of Home media measurement mean for advertisers?
While all of this is fascinating and important to those of us in the OOH industry, let's be honest with ourselves – the topic of Out of Home media measurement is not the highest priority for most advertisers. So, what does this all mean for them?
The bottom line for advertisers is that the improvements to Out of Home media measurement will lead to faster, easier, more streamlined, and more precise media planning. This will lead to more efficient and impactful Out of Home campaigns driving the brand's bottom line.
And in the long run, this will help the Out of Home industry as a whole. Being able to provide more and better support rationale to justify a plan and gain buy-in, leading to stronger, more effective campaigns that move the needle for the advertisers, will help grow Out of Home's share of the media budget more than anything else we can do. There is great potential on the horizon for OOH if we continue to lay a strong foundation for the future of Out-of-Home media measurement.