If you've been paying attention over the last few years, you'll know that Out of Home has evolved into far more than just billboards. It's a rapidly evolving media format, primarily due to the growth of Digital Out of Home media (DOOH), that continues to embrace new trends and bring new opportunities. As advertisers become more comfortable with the DOOH medium, they're adapting to its unique capabilities, like creative flexibility, dynamic creative, and dayparting, and beginning to leverage sophisticated and flexible options like Programmatic Out of Home.
As OOH media specialists, we must stay on top of industry trends to provide our clients with the most current information and insights and to plan the most effective campaign possible on their behalf. That's why we sent two of our key team members, VP of Client Services Helen Kim and Lead Media Strategist Hallie Friedman, to this year's DPAA Summit in New York City.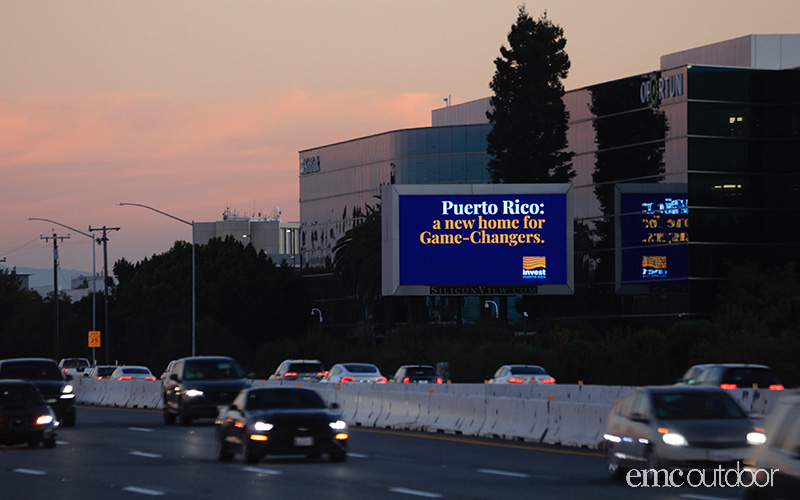 The summit was an excellent opportunity to hear from key players in the medium, browse recent initiatives and advancements in the field, and take the channel's pulse to keep EMC Outdoor on top of the most recent trends. Helen and Hallie returned with a few key takeaways from the DPAA conference about the state of Digital Out of Home as both a media channel and a tool for advertisers.
1. Increased Integration of Programmatic OOH Across Platforms
Make no mistake: programmatic digital Out of Home capabilities have allowed a well-established medium to continue reinventing itself. The most recent examples we've seen have thrived in accomplishing that feat through increased integration into more extensive omnichannel campaigns and increasingly global platforms.
Programmatic DOOH offers many benefits, but one especially stands out: its interoperability among platforms. Weaving in and connecting with these platforms can play a huge role in a larger channel ecosystem designed to reach audiences through multiple interconnected touchpoints.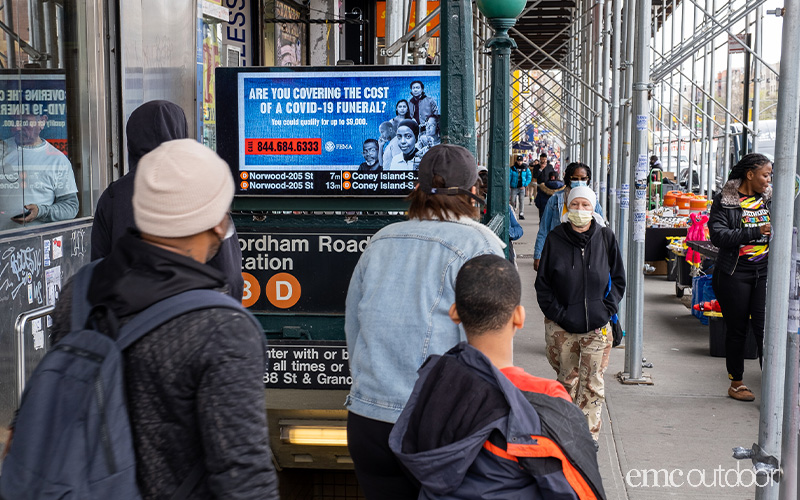 Mediation layers enable unified actions, optimizing media occupancy for media owners and creating a more competitive marketplace. In other words, it's more than simply building the requisite pipes necessary for a programmatic marketplace. It focuses on programmatic mediation and increasingly premium, integrated DOOH products.
For advertisers, campaigns can be more integrated, connected, and flexible, while media owners can optimize their inventory. In the end, everyone wins. It happens within a system that can offer fair rates for current demand across demand-side platforms optimized for programmatic bidding.
2. Messaging Becomes Essential to Break Through Ad Noise
The second takeaway from the DPAA conference focused on breathing through the noise to reach your audience. In any modern advertising medium, relevance is the absolute key. While Out of Home has traditionally been forced to focus on relatively broad messaging due to the nature of the medium, we're beginning to see a significant shift that could have major impacts on advertisers across the medium.
Marketers continue to put their consumers front and center in their campaign planning and execution, and rightfully so. Messaging and audience activation must align with a deep understanding of their micro audience(s). Enter data-driven digital Out of Home, which can offer the insights needed to optimize messaging to break through the ad noise and reach your audience.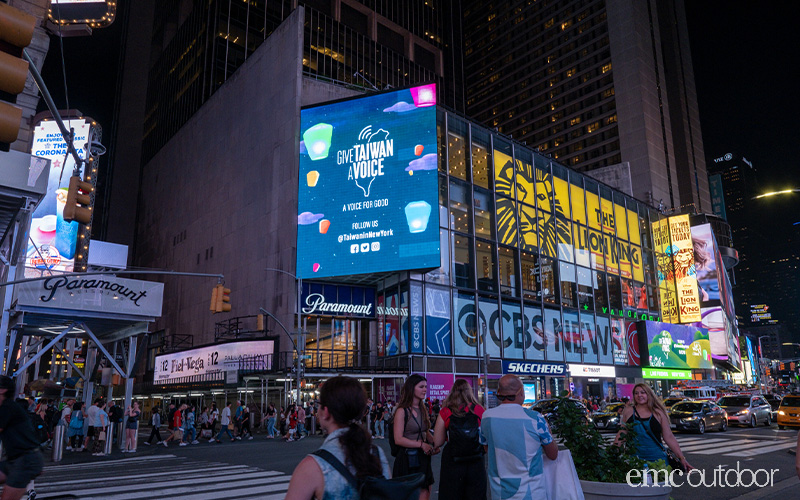 Traffic data and short-range signals all play into the equation of building more relevant audience insights. These insights can come in a variety of ways. Each piece of data can become part of the analysis needed to develop and refine messaging designed to get the audience's attention and convince them to convert. With Digital Out of Home, advertisers have great flexibility regarding messaging. They don't need to wait days or even weeks for a giant piece of vinyl to be printed, packed, shipped, and installed. DOOH allows advertisers to change out their creative messaging in a matter of hours. This provides the flexibility needed to respond to real-time, real-world events or to tweak the creative based on feedback.
Relevant messaging shows respect, integrity, and empathy for the more nuanced audiences now exposed to digital OOH messaging. That increases the chance of activation and speaks more closely to the audience's mindset and behaviors across the entire customer journey. This audience activation possibility becomes essential on multiple levels.
3. The Role of OOH is Expanding Beyond Awareness
Billboards still play a significant role in awareness-driving campaigns along major exposure points for your target audience. But Digital Out of Home media enables the medium to go beyond just awareness and help drive consumers farther down the marketing funnel. There is an increasing number of activations of more integrated campaigns that allow OOH to be leveraged at every stage of the sales funnel.
These audience activations can be both scalable and performance-driven. They can even weave into the content shown within digital OOH campaigns.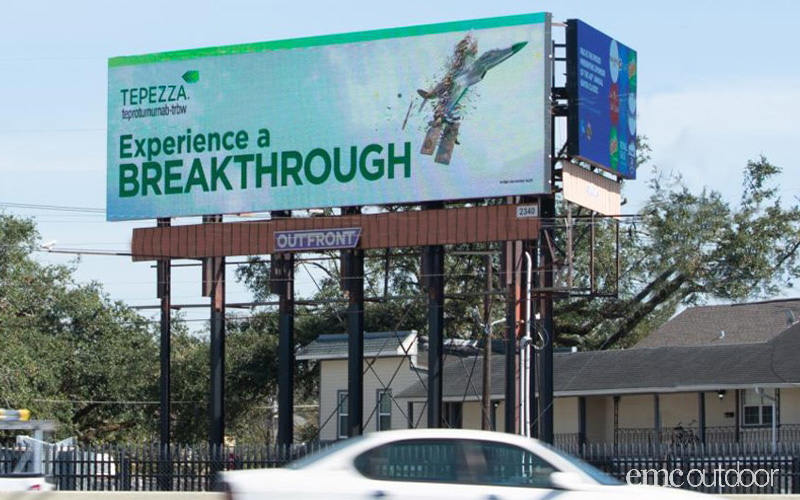 Consider the example of shippable OOH. The example shared at the conference included integration between e-commerce and Out of Home, leveraging contextual messaging to earn riders' attention alongside action opportunities to buy products on the spot.
And that's just the beginning. Marketers can pulse their campaign scheduling alongside dynamic message delivery, focusing on real-time data. In the right market, live sports scores shown as local teams advance in the playoffs or college tournaments can go a long way toward grabbing attention and building engagement.
4. Increased Partnerships Across the Ecosystem
The Out of Home landscape is far more than a linear relationship between advertiser and vendor. Instead, it's a complex ecosystem in which roles and spaces are becoming blurred far beyond the once-firm delineation of stakeholders.
That's an especially notable development in retail, where networks continue to join forces to leverage their real-life and physical spaces alongside proprietary data. In the process, they look to meet rising consumer demands for instant and dynamic messaging, creating faster and more relevant services near their audience's homes.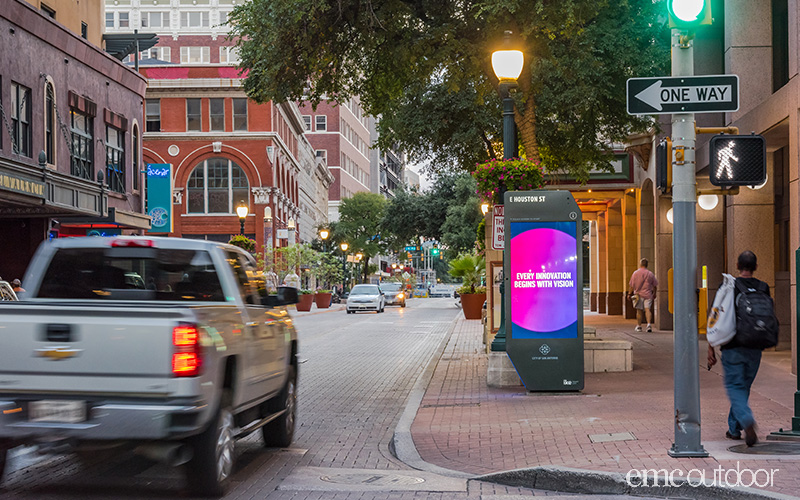 These partnerships will continue to develop in the near future. Advertisers embracing OOH must understand these networks' complex dynamics, allowing them to leverage their connections for more integrated campaigns instead of being left on the sidelines.
5. Digital and Physical Spaces Continue to Blur and Integrate
Another key takeaway from the DPAA conference was discovering the increased partnerships and networks within the OOH space are not a coincidence. Instead, they're a natural consequence of the increasingly blurred lines between digital out of home and physical space that's especially prevalent among younger consumers.
Younger Millennials and Gen Z are digital natives, unable to remember a world in which technology wasn't available at their fingertips. And increasingly, they expect an environment in which those lines are also indistinguishable.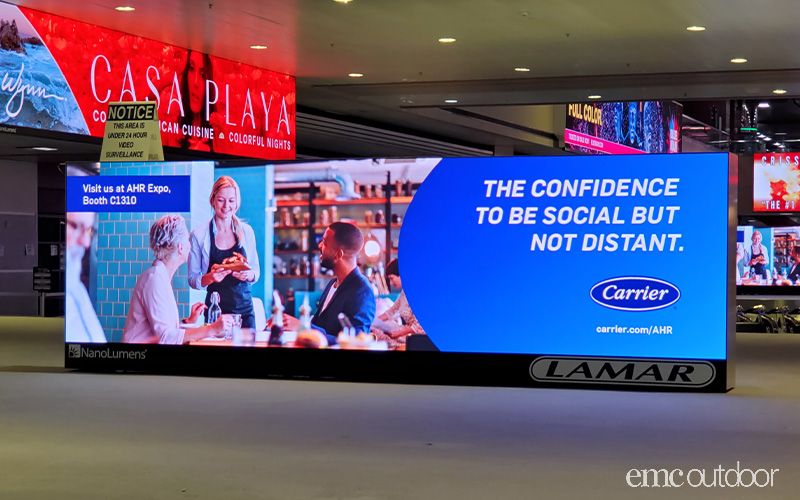 Modern OOH marketers can leverage this expectation into significant success. Integrated campaigns that seamlessly navigate the blurred lines between digital and physical spaces can more easily engage and convert their audience.
Eyes on the future of Digital Out of Home:
Events like the DPAA summit are essential for the continued growth of the Out of Home channel. They allow key stakeholders from all along the ecosystem – media owners, data providers, programmatic platforms, agencies, and advertisers – to all come together to learn, share ideas, collaborate, and build toward a future that benefits everyone in the space. These types of insights drive us to continue innovating, helping our clients maximize their opportunities to attract, engage, and convert their core audience through integrated Out of Home campaigns. Of course, these are just some takeaways we gained at the 2022 DPAA Conference. As our media channel continues to evolve, we'll keep learning and growing with it to provide the best service we can to our clients.
Want to learn more about Digital Out of Home?
If you'd like to learn more about how Digital Out of Home and Programmatic DOOH could help your brand reach its goals, reach out to our team. We're always happy to help advertisers understand the nuances of the OOH world.