Trade Shows are an integral part of the overall marketing strategy for so many brands. They play a critical role in lead generation, competitive positioning, event promotion and launch strategy for new products. While we all made do as best we could during COVID, it's clear that, despite many positive attributes, virtual events don't have the same type of benefit as in-person events. The opportunity to meet face-to-face, engage with decision-makers, and have more spontaneous natural conversations can't be matched in a virtual environment.
It's been about a year or so since we started to see conferences and trade shows begin the long slow walk back to something like they were before COVID. To be sure, the new normal is not what it was in 2019, at least not yet, but there are promising signs for the continued resurgence of conferences. We thought the year point would be an excellent opportunity to check in, see how things are going, and see where the industry stands.
Conference Event Recovery is Picking Up Steam:
It's no surprise that the most significant topic on everyone's mind is the recovery of in-person events. Many professionals have reached the extreme limits of zoom fatigue and are enthusiastically looking forward to returning to live events. We saw the first signs of life returning to the conference space toward the end of 2021. In early 2022, things continued to gather momentum as more in-person conferences took place. While we are still not entirely back to 2019 levels, there are promising signs across the industry.
Revenue generated by trade shows is climbing back and is up 40% over where it was in 2020. And, the number of trade shows attended or sponsored by business professionals has more than doubled from its 2020 lows.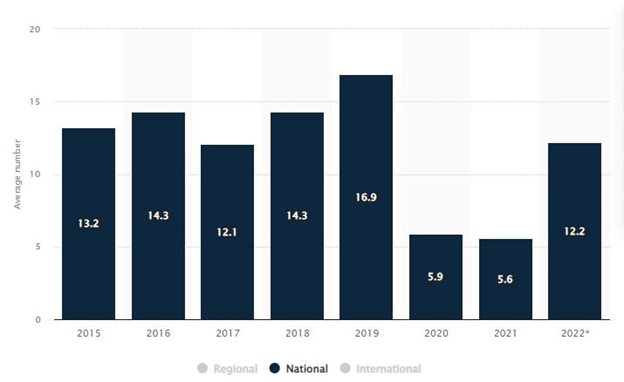 And while the number of events is increasing, attendance is also coming back. While it's true that many organizations are being more selective about how many people they send to events, and attendance growth is not entirely consistent, many events are posting record numbers.
Several major shows had record years – PackExpo in Chicago, PRINTING United Expo in Las Vegas, and Equip Exposition 2022 in Louisville – drew tens of thousands of attendees and exceeded their 2019 numbers, with Equip Exposition having the largest turnout in the history of their conference. This is supported by CEIR's second-quarter report, which shows that 10.5% have surpassed their pre-pandemic levels.
Additionally, UFI, the Global Association of the Exhibition Industry, released its mid-year report, which corroborates what we see elsewhere. 70% of the companies working in the exhibition space are expected to be at normal levels as of September 2022, and revenues for the first half of 2023 look to be around 87% of the pre-pandemic levels of 2019. Most businesses expect to be back to pre-COVID levels sometime in 2023.
The recovery is not without challenges, however. Many organizations are still short-staffed, events are facing staffing shortages, and supply chain issues continue to cause headaches. Organizations are also struggling to manage the rapid recovery while capitalizing on learnings from COVID; issues around digitization and the use of hybrid events are challenging to assess and implement for organizations that are stretched thin.
Sustainability Becoming a Major Topic for Events:
Now that we have reached a stage where recovery is in full swing and a return to pre-pandemic levels is within sight, many organizations and events are beginning to shift focus back to other important topics, some of which were sidelined during the pandemic.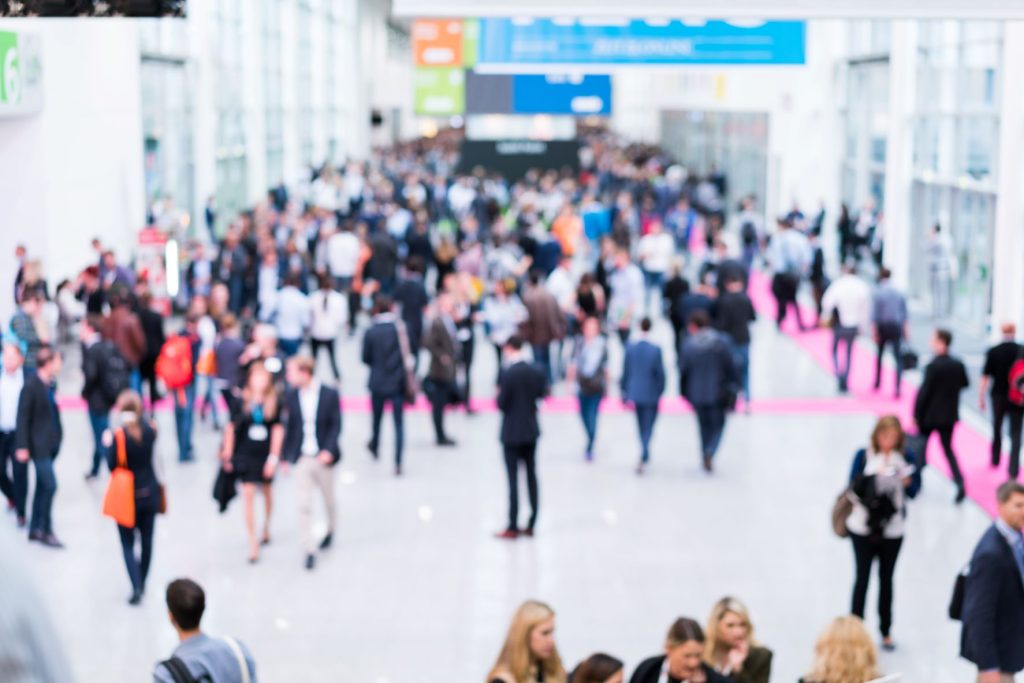 One topic we are hearing about from many different sources centers around sustainability and ecological impact. Many events are dedicating internal resources to finding ways to make the event more eco-sustainable.
This topic has become important enough that it is gaining critical, high-level professional attention from the organizations that support the event industry. An independent industry task force, sponsored primarily by SISO, and supported by major industry organizations like CEIR, iMex, GES, Events Industry Council, UFI, and IAEE, among others, recently issued their report – "Finding the Future, Together: Towards a More Sustainable B2B Trade Show Industry in the U.S. and Canada,"
In it, the task force identified a number of initiatives that could have a positive effect on reducing the carbon footprint of events, including:
Transitioning to renewable electricity at all parts of the transportation supply chain.
Creating time-bound targets to reach net zero carbon and move to a more circular model by phasing out unsustainable materials.
Implementing industry-wide agreement on the design and material specifications of booths and commonly used equipment and materials.
Optimizing logistics, saving fuel, time, and money, and reducing air pollution.
Collaborating with host cities and key partner industries, such as airlines and hotels, to transition to a lower-carbon transport system and reduce generated waste.
Investing in infrastructure to support waste recycling and energy efficiency.
Cathy Breden, CEO Center for Exhibition Industry Research, stated:
"Climate change is at the forefront of importance as exhibitions begin being held again. While the topic of producing environmentally friendly events has been discussed for years, the natural disasters that have occurred over the past two years have emphasized that climate change is evident and a reality. We are overdue to stop 'talking' about it and move to creating actionable change to correct the amount of waste being generated because we know that exhibitions have been a large producer of waste."
While sustainability has been a topic of conversation for a few years, it is now beginning to get the formal, official attention that will hopefully lead to actionable plans and real change. For exhibiting companies, there is the added benefit of being associated with an event that is actively working toward change. These associations can be leveraged for positive PR and enhanced brand reputation.
DEI Is Becoming Ever-Top of Mind for Orgs, Industry, and Exhibitors:
Diversity, Equity, and Inclusion is an important trend across the business world. As of July 2022, all of the Fortune 100 companies had some public statements on their commitment to DEI, and many have initiatives outlined for organizations.
In addition to the simple business case, supported by evidence that diverse teams generate better ideas and make better decisions, we have to recognize that many businesses also see this as an opportunity to leverage their activities for positive PR. DEI efforts can be used to enhance brand reputation, and highlighting this position at conferences helps to solidify an organization's reputation across the industry by reaching the concentrated audience. Placing emphasis on DEI related activities at events demonstrates a commitment – both symbolic, in its presentation in a large public venue, but also financially in that both corporate and event budgets need to be allocated.
In addition to the activities of corporate exhibitors many event organizations are highlighting DEI, both within their organization, but also as a featured part of their major events. Many conferences are including panels on DEI as part of the event – pulling high profile executives from across their industry to talk about importance, implementation, and progress of DEI efforts at their companies and across their industry.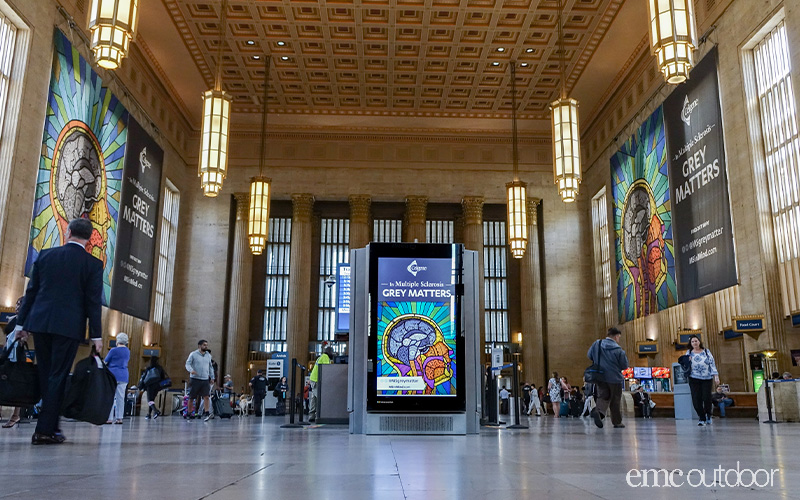 One major play in the events industry has even launched a tool to help. Destinations International, the professional association for destination organizations and convention and visitors bureaus, has developed a tool for organizations to help measure DEI initiatives. The EDI Assessment Tool is designed to "help its member organizations understand how EDI has been incorporated into their operational practices as a basis to elevate and integrate performance, and it is also expected to be a model for other entities in the business events industry to embrace."
Given the attention that we are seeing DEI initiatives receive from corporate exhibitors, event organizations, and industry suppliers we expect to see this trend continue in the future with additional focus and time devoted to it at events.
The Pulse on How to Level-up Your Marketing Plan
This post will be the first in a new, quarterly series where we take the pulse of the conference landscape, and share our thoughts on what's happening, what people are talking about, and what trends we see developing. Look for more from us in the future to help you build smart events to drive business success.