We may have gotten through the revenge travel bounce back, and the possibility of recession seems daunting, but the recovery of the travel industry is not slowing down. Perhaps in the post-pandemic world, we've all gained an appreciation for the new experiences we took for granted and are focusing more on them in our lives. In order to compete in a competitive market destinations and other travel and tourism organizations should reach potential travelers with out of home media.
According to a recent Forbes study: "A resounding 87% of survey respondents expect to travel at least as much as they did in the prior year, with 49% selecting that they expect to travel more. This is especially true among younger respondents, with 59% of those between the ages of 18 to 26 planning to travel more in 2023."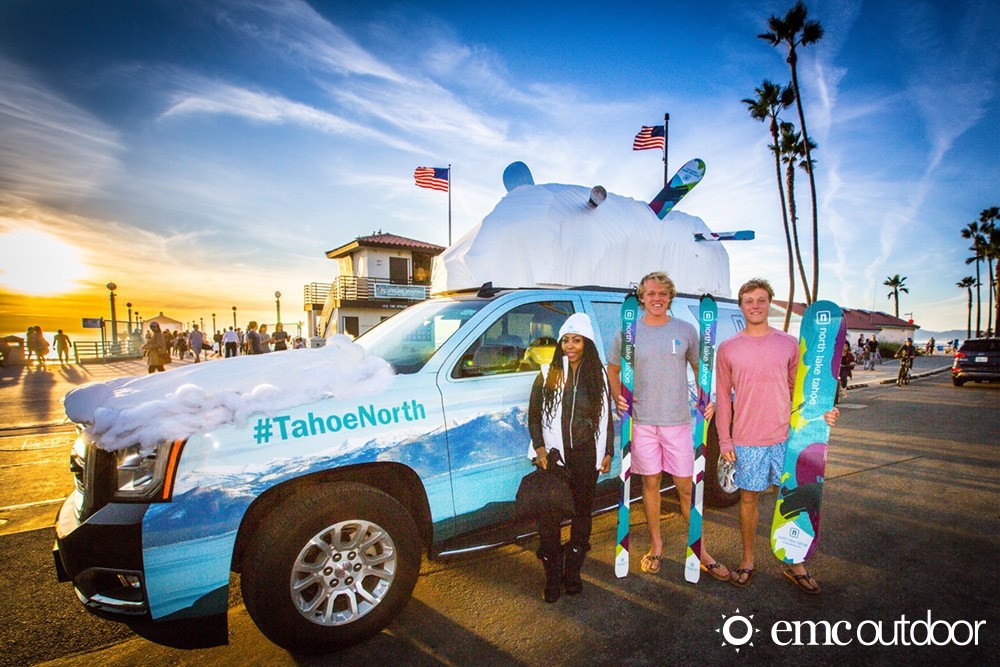 Inspire Dream Vacations and Reach Potential Travelers With Out of Home Media:
The "Dream Vacation." Say those words, and it will immediately conjure images in someone's mind. It's a phrase we all use, and we all probably have one or possibly even several. We all share a universally common concept, even though we might have very different dreams. But where do those dreams come from?
Every industry has its own version of a marketing funnel, which is fairly similar. They will generally include some version of awareness, consideration, purchase, and advocacy. The differences between industries become apparent when we look in more detail at what each stage means for different brands – consideration for a car purchase is very different from consideration of where to have lunch. The top of the funnel for the travel industry is often focused on the initial purchases, flights, hotels, etc. And while there is a certain logic to that, it's important to remember that the destination really comes first. Travelers start with an idea of what their dream vacation can look like.
Airbnb chairman and CEO Brian Chesky put it this way: "A lot of people think that the way to be top of the funnel in travel is to sell flights because flights is the [ first ] purchase you make," Chesky said during an interview at a Goldman Sachs technology conference…. "I actually think the top of funnel isn't flights, it's inspiring people where to travel to. That's the first decision you make. Where should I travel?"
Incidentally, Airbnb made a major shift in its marketing strategy several years ago, moving away from performance marketing and shifting much of its budget to brand building. This focus on the brand has paid off in the long run, with the company spending less overall on marketing but posting a 40% increase in revenue 2022.
Reach potential travelers with out of home media to inspire dreams. The big, bold, beautiful spaces can make for a dramatic, larger-than-life canvas for destinations to feature the unique beauty of the locale. A strong visual experience is essential for travel and tourism, and the OOH canvas is perfect for that. Combine that with the media's unskippable nature and the frequency it can deliver, and OOH has the potential to be that inspiration for that dream vacation.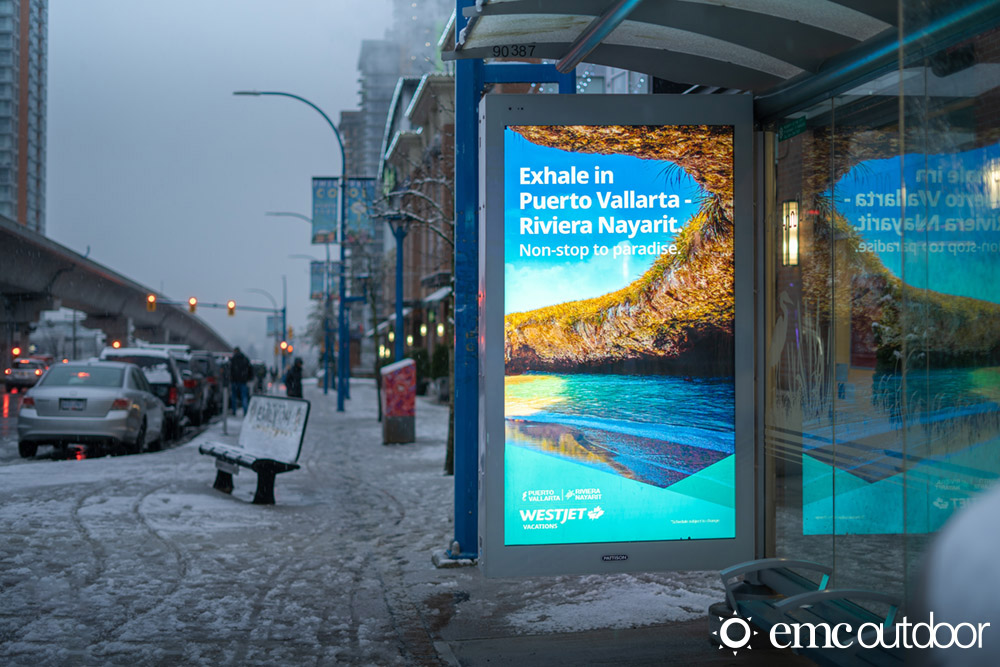 Focus Your Outreach With Highly Targeted Out of Home Media
Targeting the right potential travelers is key for destinations. For markets that might be hidden gems, this is even more important so that they can compete against larger, more well-known destinations.
Over the last few years Out of Home's ability to reach highly targeted audiences has improved dramatically. It has become an "audience first" media channel focusing on finding the right audience in the real world and selecting the appropriate OOH media to reach them.
Most DMOs will have a good handle on who their visitors are and where they come from. This provides a great place to start with Out of Home. Knowing the feeder markets, often even down to zip code, allows markets to target their core audience with OOH. They can also translate that information into building similar audiences for geographies that fit the profile but are not currently heavy feeder markets. This helps maximize the potential budget by focusing the media on high-potential areas.
Other targeting tactics can include things like targeting cold weather markets during the winter with ads for tropical destinations to play on the resident's frustration with their weather. Or, use Out of Home to target high profile tourist attractions with copy for a different destination market. This allows the advertiser to reach an audience that has already shown a propensity to travel, and start them thinking about their next trip. Travel organizations can reach potential travelers with out of home media to target new audiences in locations that are not traditional feeder markets but have high potential.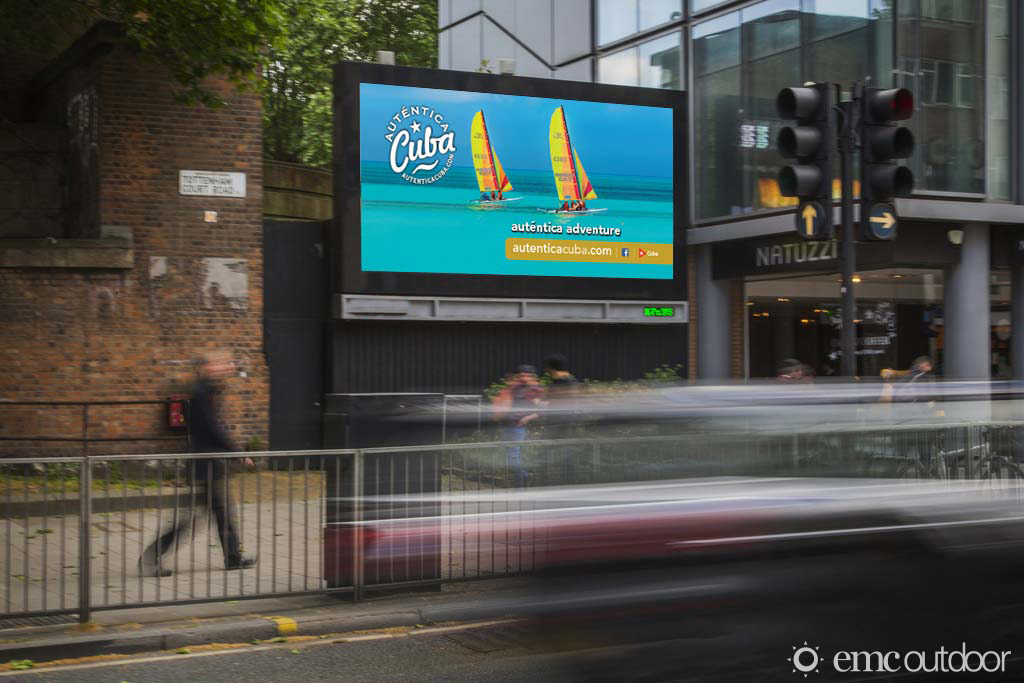 Use Out of Home To Drive Travelers To Your Digital Experience:
An engaging online experience is critical for any advertiser in the travel and tourism industry. Virtually every aspect of travel is purchased, reserved, and managed online. SEO, display, and retargeting are great ways to engage potential visitors online. But what is often overlooked is how effectively OOH drives traffic online and enhances online efforts – more than almost any other media channel.
Based on a recent study by Comscore into the effectiveness of Out of Home at driving a number of various online actions, including search, social search, video search, website visits, and more. The study showed that "OOH accounted for 22% of the search engine action share but only 4.1% of ad spend share. OOH advertising indexes for search engine activity at 5.3 times the rate we would expect given its relative ad spend."
When the online component is such a critical part of the overall marketing strategy and visitor experience, anything that will improve that channel's performance should be closely considered. Adding OOH to the media mix will help make digital dollars work harder, improving the efficiency of this important, usually large, part of the overall media budget.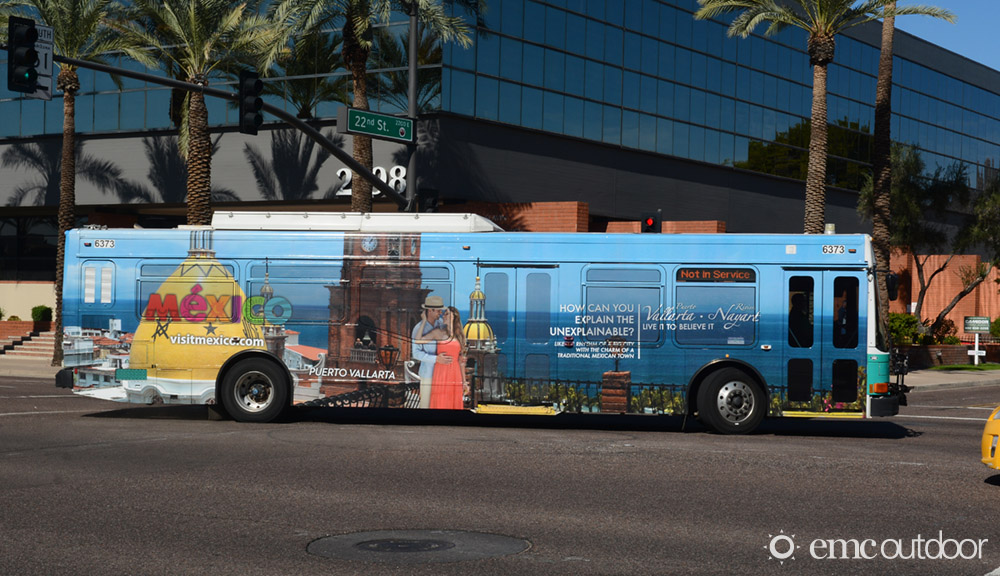 Reach outside the digital bubble:
Online engagement is an important part of any tourism marketing media mix, but how do you reach those potential travelers who haven't yet shown an interest in your destination?
When travelers begin to research a trip and make reservations, they have often already arrived at a decision. They have been thinking about their trip for a while (or it's a last-minute, spur-of-the-moment type thing) and haven't created a digital footprint for DMO's to target. They exist outside the bubble of digital influence, but that doesn't mean they are not interested.
Enter Out of Home. Destinations can reach potential travelers with out of home media and break through that barrier to reach a potentially untapped audience. It can create awareness and interest in potential travelers that may not have even considered the destination before, but now it is front of mind. Getting into the mind of travelers ahead of other destinations gives advertisers an advantage. It also taps into the power of anchoring bias – the first destination a potential traveler starts considering has an advantage over any other possible landing spots.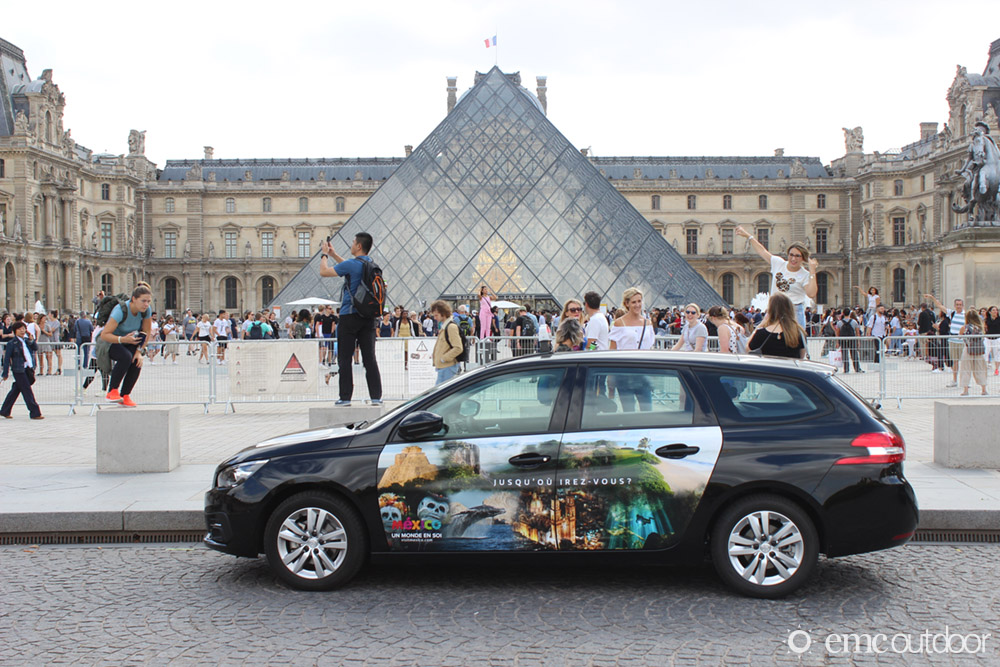 Create Experiences To Bring Your Destination to Life:
When people travel, they are looking for new experiences. Out of Home has the potential to bring a taste of those experiences to potential travelers to increase their interest and further solidify the desirability of the destination.
Using Experiential Activations can bring almost any aspect of the destination to life. It can take that "Dream Vacation" and start to make it real. Trying to reach an audience that's looking for adventure toursim? Drop a recreation of a gigantic, iconic landmark in the middle of a major city park, along with a rock climbing wall. Want to reach foodies looking for food tourism – deliver a literal taste of the culture from vibrantly painted traditional ox-carts.
Experiential activations surprise and delight consumers with something unexpected, unique, and memorable. They can range from simple to complex. They can be guerilla or permitted and are really only limited by the imagination.
Experiential Activations also create shareable moments and feedback to social media channels, creating earned media for the destination and enhancing the advocacy effect created when people look to their peers for travel ideas.
Want to learn more about how Out of Home reach potential travelers with out of home media? Contact us to find out how you can leverage EMC's expertise to seamlessly add OOH to your media mix.