What Is Experiential Marketing?
Experiential marketing is exactly what the name implies—it's about creating an "experience." Creating a real-world experience that can personally engage an audience, one-to-one, in a unique and memorable way. Experiential marketing is targetable, adaptable, memorable, and personal. It should be part of every marketing strategy. Many companies think of experiential marketing under the same umbrella as their event planning, and often the two relate to each other, but it's not necessarily confined to that. Both are meant to generate memorable moments and engaging experiences. And if you do it right, it's a great way to build brand loyalty and drive growth.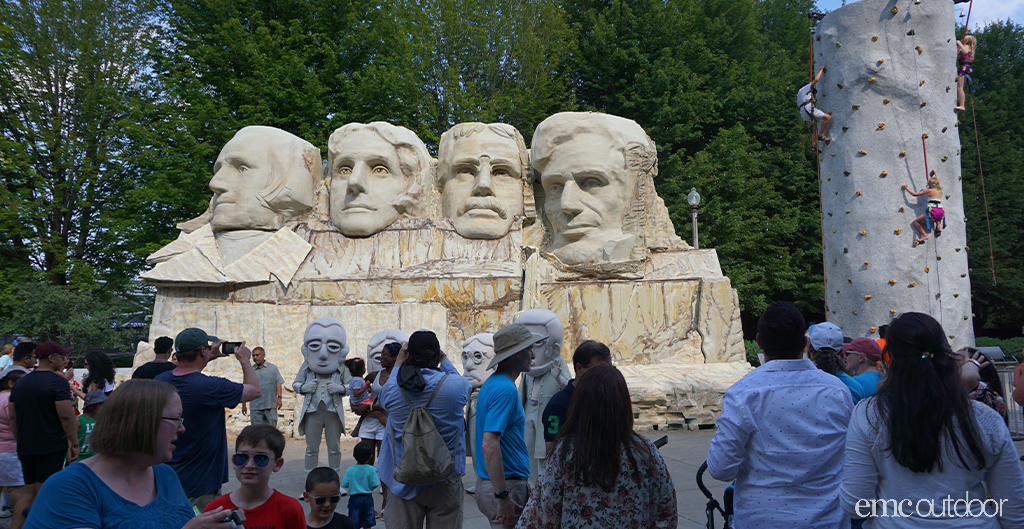 In one study, 91% of consumers reported that they would be more inclined to purchase a brand's product or service after participating in a brand activation or experience, and 40% of them felt they became more loyal to the brand. Connecting with consumers personally via real-life experiences is what sets brands apart from their competitors.
Experiential marketing is meant to be interactive, catching consumers in their real life, whether they're at a fair, their favorite convenience store, a concert, or a football game. This allows them to take action in real time, rather than file away a subliminal marketing message to act on later. This kind of marketing strategy shows consumers that your brand wants to be a part of their lives.
What is NOT Experiential Marketing?
Experiential marketing is not just about impressions. It's about encouraging people to take action. After all, it's what people do with the information you give them that drives conversions and sales. You can use $100k to buy a billboard and get 4 million impressions out of it, or you can use that $100k to put together an event for 200 people. In the case of the former, you're buying mass impressions; in the case of the latter, you're engaging one-on-one with a niche audience. Both are valuable parts of an omnichannel strategy; they just function at different stages of the sales funnel.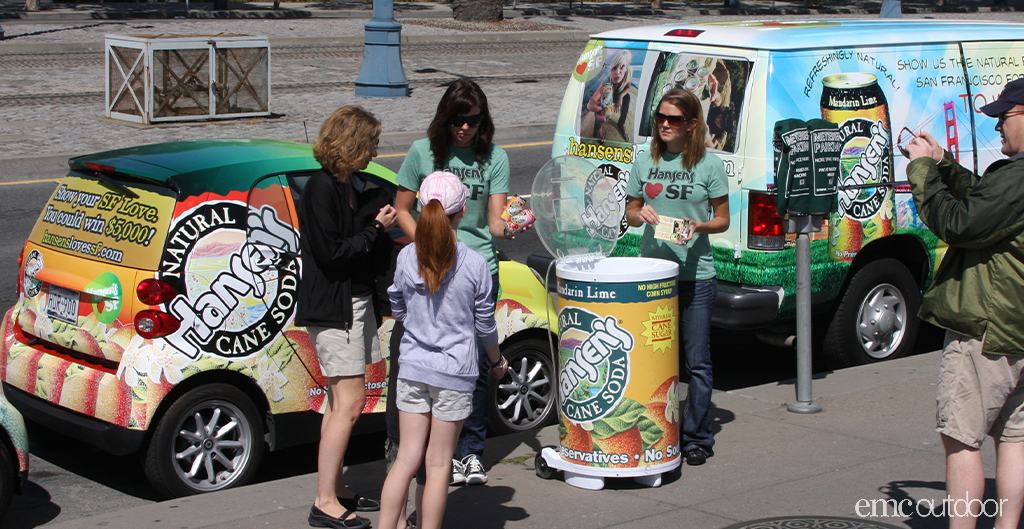 Neither is experiential marketing programmatic. It requires working with the creative team and social media team to build a moment in someone's life that is immersive and lives on when the campaign is over. When it's working well, experiential media ties all of your other media to deliver cohesive messages across any and all markets.
What Are the Benefits Over Other Forms of Marketing?
Experiential marketing attracts people to brands and creates awareness, whether it's a social media vending machine or FedEx delivery boxes on college campuses. Experiential marketing in particular drives traffic to point-of-sale locations. Research shows time and again that a referral is the best way to introduce a brand, so when you have brand ambassadors on-site to recommend your product or service, it's particularly effective. Think about the power that influencers wield over the products people buy in today's world.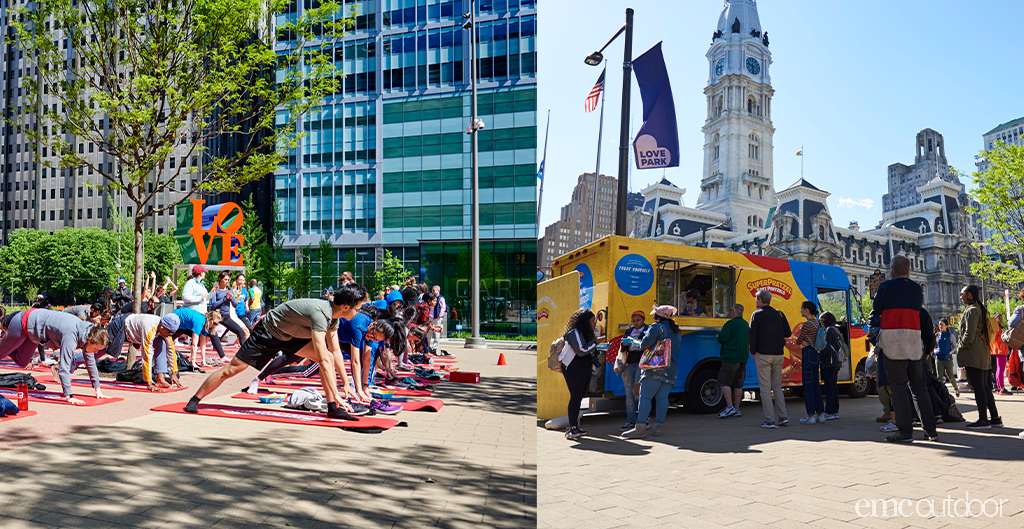 Additionally, the element of surprise inherent to experiential marketing increases the chances of individuals participating and encourages an opportunity for direct results, such as signing people up for a service or collecting their information for future marketing efforts.
Challenges
Experiential marketing is a great way to engage with customers and create a memorable brand experience. However, it is not without its challenges. Here are some of the most common challenges of experiential marketing to be aware of:
Cost: Experiential marketing can be expensive, especially if you're creating a large-scale event or activation. You'll need to factor in the cost of space, materials, staff, and marketing.
Time: Experiential marketing campaigns can take time to plan and execute. You'll need to give yourself plenty of time to develop your concept, secure funding, and coordinate all the details.
Logistics: Experiential campaigns can often have many moving parts and can be subject to elements that can't be controlled, like weather, traffic, emergencies, etc. Having "back up plans for your back up plans" can be time-consuming and confusing.
Measuring ROI: It can be difficult to measure the ROI of experiential marketing campaigns. Be sure to plan for how you are going to collect data. What are you trying to accomplish and how will you measure it? Also, make sure to include your social media team to expand the reach of your campaign and to measure the impact on your social channels.
Despite these challenges, experiential marketing can be a tremendously effective way to reach your target audience and build brand awareness. If you're willing to put in the time and effort, experiential marketing can be a great way to connect with your customers and create a memorable brand experience.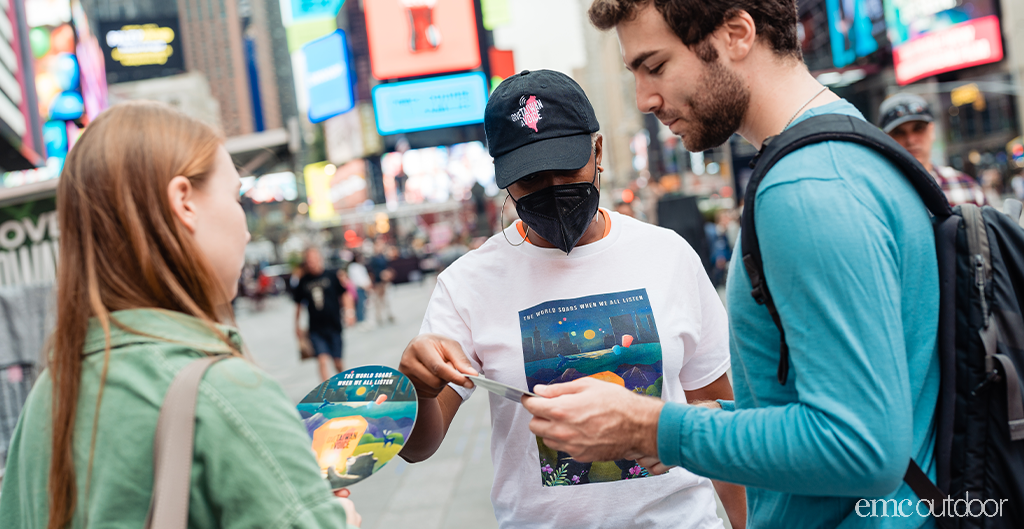 How to Overcome Challenges
Here are some tips for overcoming the challenges of experiential marketing:
Set a budget and stick to it. It's important to have a realistic budget for your experiential marketing campaign. This will help you avoid overspending and make sure you're getting the most out of your investment. But be sure to include some budget for "unforeseen circumstances." No matter how extensive your planning, there's always something that pops up.
Start planning early. Experiential marketing campaigns take time to plan and execute. Give yourself plenty of time to develop your concept, secure funding, and coordinate all the details. It also helps to work with an expert—many times advertisers "don't know what they don't know" when it comes to experiential. There may be things they want to do that are impossible and other wonderful things they would never have thought of on their own.
Do your research. Before you launch your experiential marketing campaign, it's important to do your research and understand your target audience. This will help you create an experience that they'll find relevant and engaging. Researching location is also important. Where does your audience go? Where will they be in large enough numbers to make it worthwhile. Will your location be permitted, or are you going "guerilla"? Knowing where to go is critical.
Be creative. Experiential marketing is all about creating a memorable experience. Don't be afraid to get creative and come up with something that will stand out from the crowd. When you start brainstorming, put every idea—no matter how outrageous—on the table. You never know what might be possible.
Measure your results. It's important to measure the results of your experiential marketing campaign so you can see what's working and what's not. This will help you improve your campaigns in the future.
What Audiences Respond Well to Experiential Marketing?
Experiential marketing can work for all types of audiences—it simply depends on the brand and the KPIs for the particular campaign. For example, if you are on the tourism board for Costa Rica, you may be looking to target millennials who love art and who fall into the $100-125k category for household income. One possibility is to look for sponsorships or events that are already going on. For example, if you are targeting people who attend Art Basel, an international annual art fair in Basel, Switzerland, you already know that those people like to travel, buy art, and spend money on experiences, as opposed to a nice car or buying a home.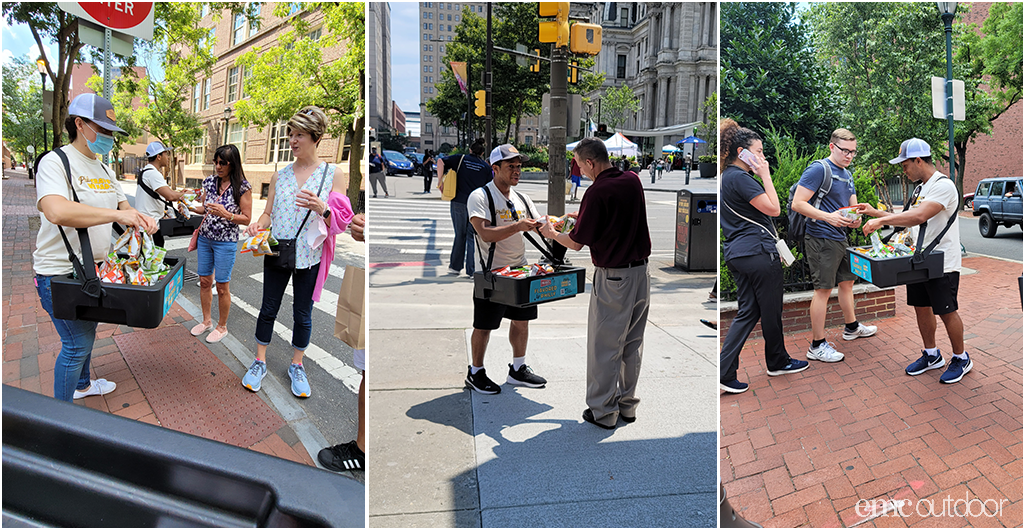 You can also target audiences in specific environments. For example, if your target audience is people who work in offices, you can create an experiential marketing campaign in a WeWork building. Every audience is a targeted audience for experiential marketing, the specifics of which are driven by the client, the brand, and the KPIs for the specific campaign.
What's an Example of an Experiential Campaign?
Experiential campaigns can take many different forms. From small activations to giant installations, from one-off events that capitalize on PR and earned media, to mobile tours that help drive foot traffic to brick-and-mortar locations. Tourism brand? You could recreate a national monument in a busy city park and throw a barbecue, or take some of your snow to the sunny streets of Los Angeles. Food and beverage brand? Celebrate a national day devoted to your product, or maybe go to a major event like SXSW. Drive foot traffic to your store locations with a mobile smoothie tour. Sign people up for insurance at a simple pop-up that moves to different locations in the market. Raise awareness for a new product or show launch, or bring attention to a cause with equal effectiveness.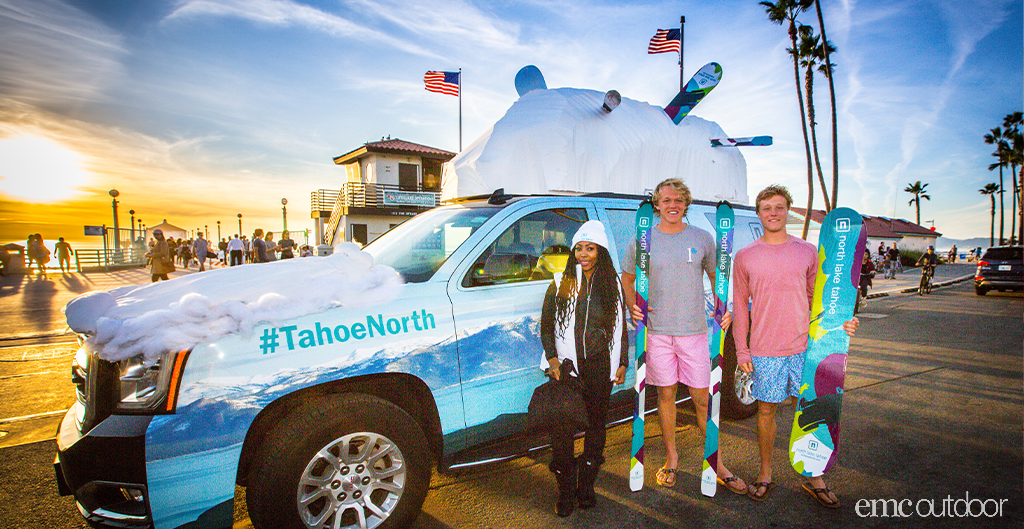 Experiential campaigns are limited only by your imagination, and can bring brands to life in a host of fun, creative and memorable ways.
Get Started With Experiential Marketing
Want to learn more about what experiential marketing is? Contact EMC Outdoor to find out how we can get an experiential marketing campaign started for your company. Learn more on our website.