Welcome to the next installment in our monthly series, where we delve into various markets to offer valuable insights and expert advice on San Diego OOH advertising, based on our extensive 30-year experience in the Out of Home advertising industry. In this edition, we'll explore the dynamic landscape of San Diego and the wide range of OOH media options available to marketers.
Exploring the San Diego Market:
San Diego, known as "America's Finest City," is a popular tourist destination on the Southern California coast. With a population of over 1.4 million people, San Diego offers a diverse mix of attractions, including world-renowned beaches, cultural landmarks, and a thriving culinary scene. It also has several military bases, biotech companies, and a growing startup community.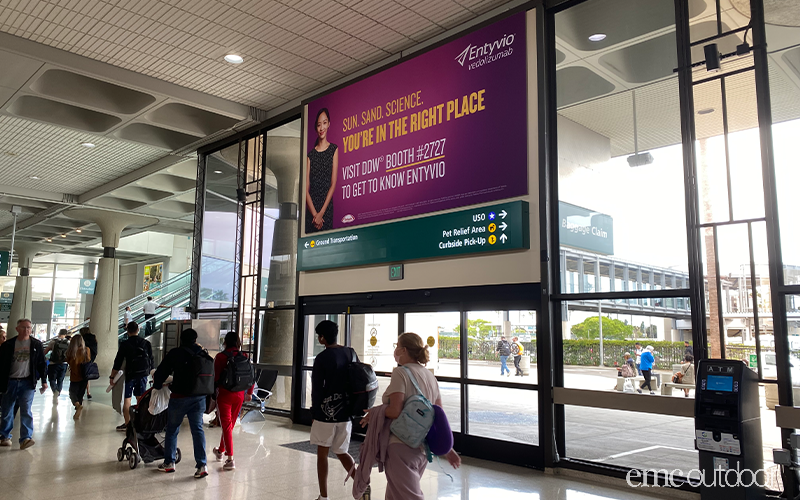 Market Demographics:
According to 2021 Statista demographics, San Diego ranks as the 29th largest media market in the US, with a diverse population that skews younger than the national average. The city's numerous universities and thriving tech and startup communities attract many students, young professionals, and academics. San Diego's bustling tourism industry also makes it an attractive market for advertisers looking to reach visitors worldwide.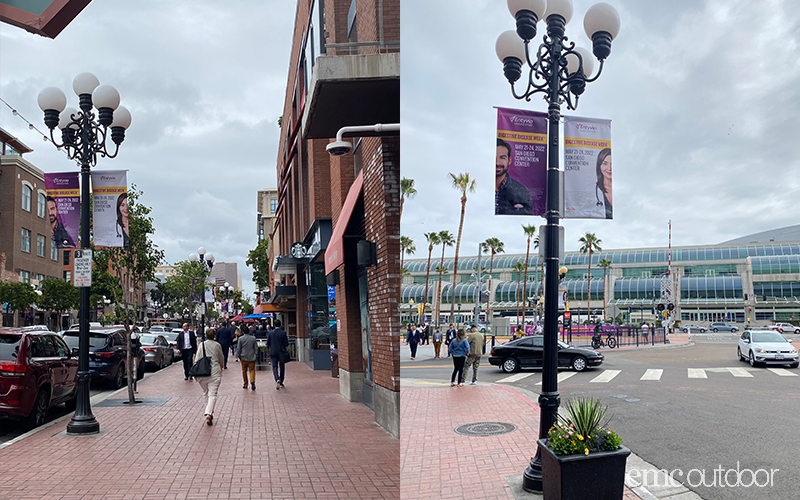 Transportation and Accessibility:
San Diego offers several transportation options for residents and visitors alike, including a robust network of buses and trolleys operated by the San Diego Metropolitan Transit System (MTS). Major highways, including I-5 and I-8, connect the city and surrounding areas. Additionally, San Diego International Airport offers non-stop flights to over 60 destinations worldwide.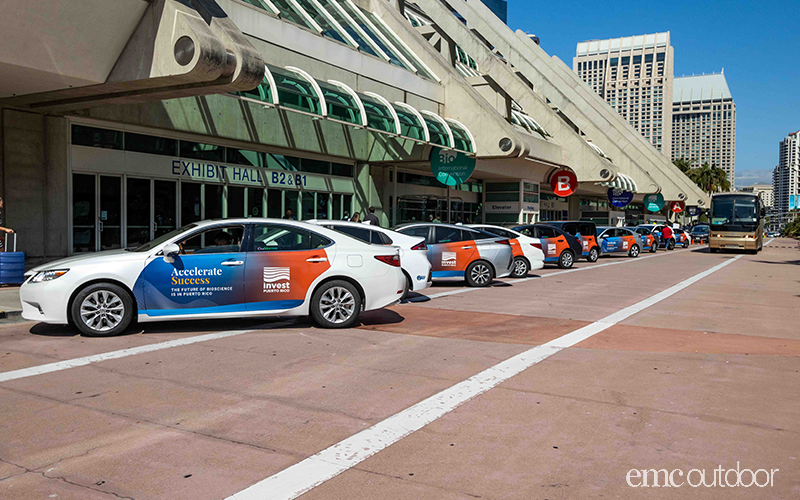 OOH Advertising Formats in San Diego:
San Diego offers diverse OOH media formats to help advertisers reach their target audience effectively. Although traditional billboards are present, they are less common and are more expensive in this market. Despite the scarcity of billboards, OOH remains an excellent option for advertisers in San Diego. Alternative formats, such as digital billboards, comprise approximately 20% of the market. Additionally, transit advertising options like bus shelters, bus wraps, and trolley advertising are widely available and effective for reaching both residents and visitors.
San Diego's unique geography and miles of pristine beaches and scenic coastal highways make it an ideal market for outdoor advertising formats like beach media, aerial banners, and mobile billboards. These formats offer high visibility and a captive audience, making them especially effective during peak tourism seasons.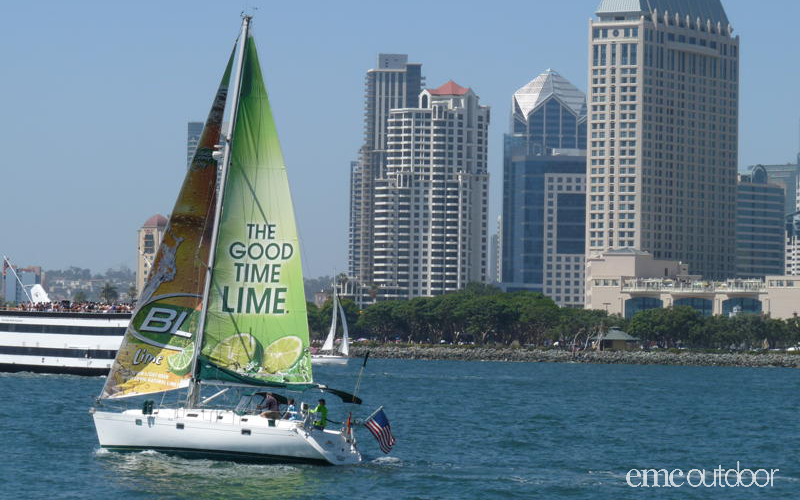 San Diego offers several specialty formats, including airport advertising, sports stadium signage, and digital taxi tops. These formats provide advertisers with high-impact opportunities to reach specific audiences, such as business travelers or sports fans.
Trade Shows and Events: Capitalizing on San Diego OOH Advertising
San Diego is home to the world-class San Diego Convention Center, which hosts hundreds of events annually, attracting thousands of attendees from various industries. While limited billboard options are directly around the convention center area, unique formats like streetlamp banners, street kiosks, mobile billboards, and rideshare advertising can effectively target conference attendees traveling on Harbor Drive or heading to the Gaslamp District for dining and networking. Various package options are available for these formats, ensuring maximum exposure.
The limited OOH inventory in San Diego results in increased demand and higher costs, underscoring the importance of early planning for advertisers to secure the best media options for their campaigns.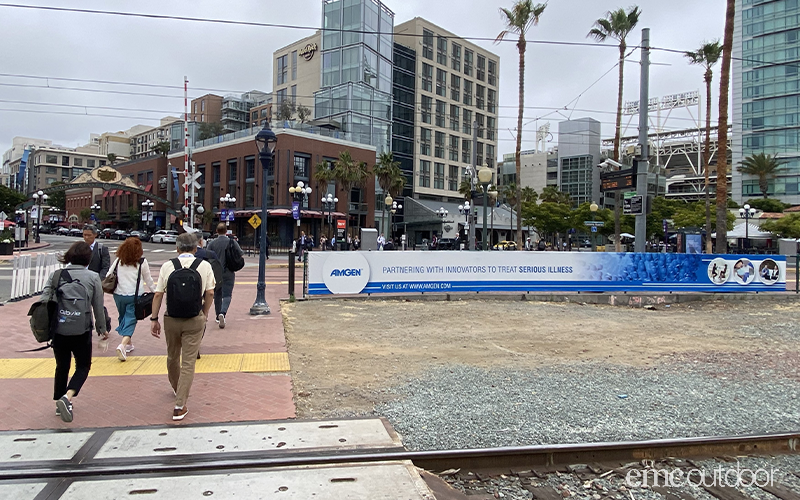 The limited OOH inventory in San Diego drives demand and higher costs, making it essential for advertisers to plan ahead and secure the best media options for their campaigns.
San Diego presents many opportunities for advertisers looking to reach their target audience through OOH advertising effectively. From traditional billboards to specialty formats like beach media and digital taxi tops, the city offers diverse media options that can be tailored to meet specific campaign goals. With its thriving tourism industry and growing tech and startup communities, San Diego is a market that should not be overlooked by advertisers looking to make an impact.
For more information, contact us today!