We were tapped by Obama for America to manage a multi-state out of home campaign that would help get voters to the polls where the competition was tough.  At crunch time, Obama's marketing team turned to the out of home palette — recognizing that outdoor advertising offers some of the best ways to take a message to the streets of America.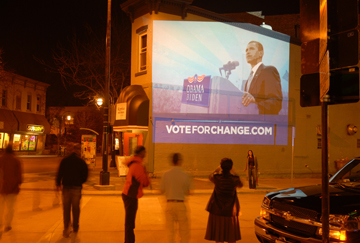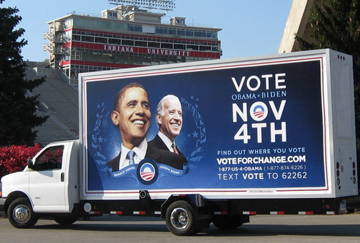 Contacted at the 11th hour leading up to election day, the EMC team worked with campaign officials from late October straight through election night to organize the mobile OOH media component across 13 critically important, must-win states.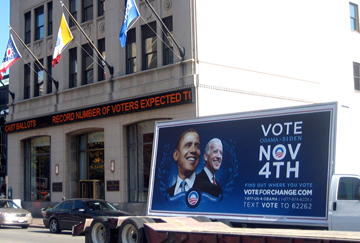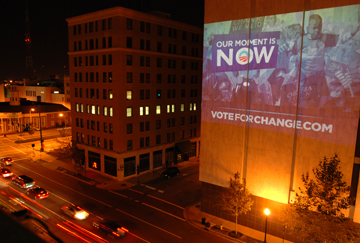 What was the media chosen to get that message out to voters? 50 Mobile Billboards in 28 cities across 13 states, and the always hip Mobile Projection — capable of displaying the campaign's video on walls throughout crucial, crowded urban areas during the evening hours.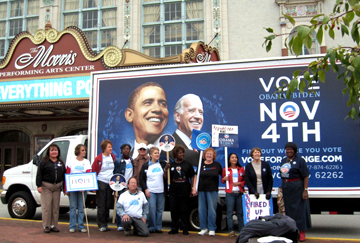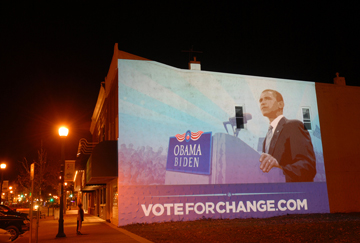 From sunny Florida to the frozen tundra of Wisconsin, from the Philadelphia Phillies World Series Victory Parade to sun-baked Las Vegas, and all through the heartland of the midwest the fleet of 50 Mobile Billboards carried the message to key cities in key states. Mobile billboards allowed the message to be re-deployed quickly to strategically important areas where they were needed the most.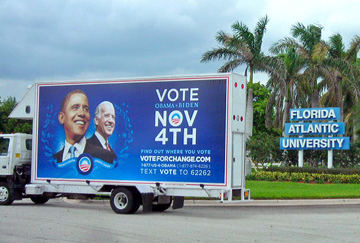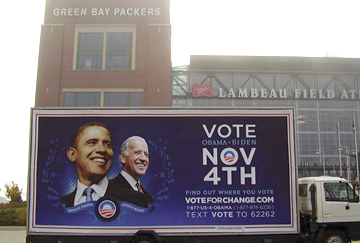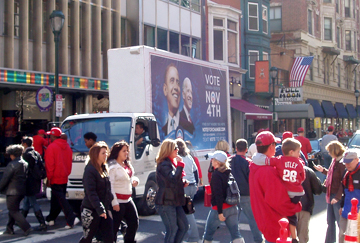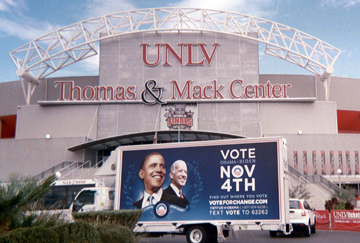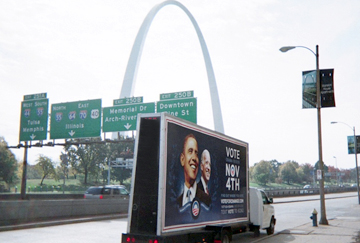 Mobile Projection — one of the most exciting new media in the out of home palette — provided a way to project dynamic full motion video from a mobile vehicle that could take the projection virtually anywhere.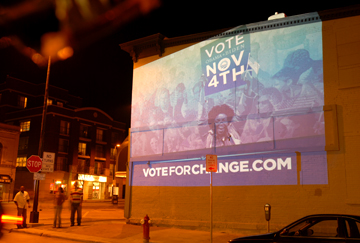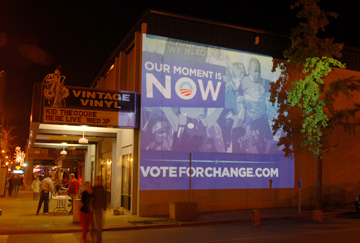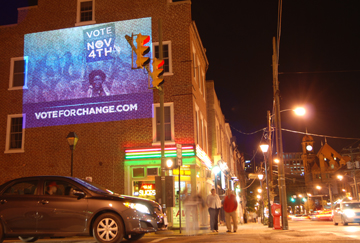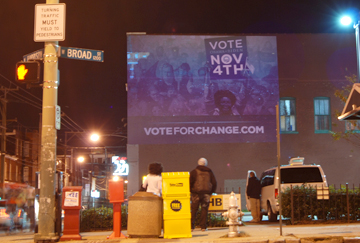 EMC choreographed the driving of 52 vehicles over 28 cities in 7 days via non-stop email, text and cell phone contact with this savvy political campaign. Weekends, early mornings and middle of the night were the extra hours needed to make so many vehicles fly on time. Up to the task, we were there to provide on-the-fly changes, updates, status reports, overtime and critical execution oversight.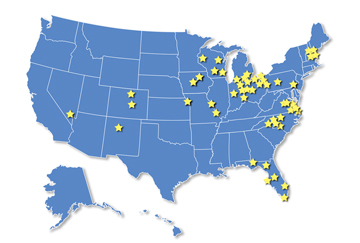 This campaign clearly demonstrates the ability of out of home to reach into the full range of different communities acrossAmericain a powerful and highly-targeted way. Its use by the Obama Campaign (Advertising Age's "Marketer of the Year") is a compelling testament to the enduring effectiveness of outdoor advertising.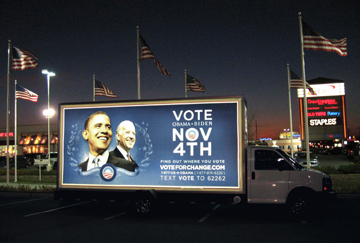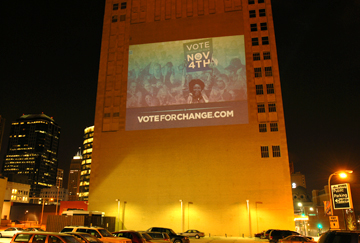 Contact us to learn more about how we can help manage the logistics of your next outdoor advertising campaign.