Summer's here and the time is right for . . . Transit Shelter advertising! When the Trump Plaza in Atlantic City wanted to reach out to potential guests at the beginning of their big summer travel season they turned to EMC to coordinate a large scale campaign of Transit Shelters up and down the eastern seaboard.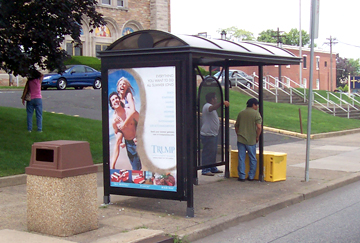 The campaign was designed to target crowded downtown districts in major cities on the east coast that were within easy traveling distance to Atlantic City. By using transit shelters Trump was able to reach both pedestrians and vehicular traffic, while the people waiting for the bus had plenty of time to think about how much fun they would be having in Atlantic City.
A total of 241 shelters were positioned at key locations in the target cities.
FromBoston,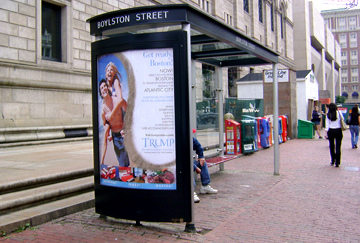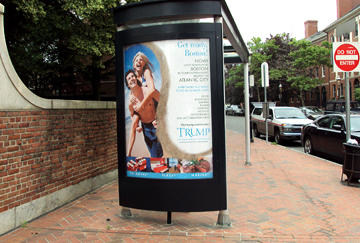 To New York City,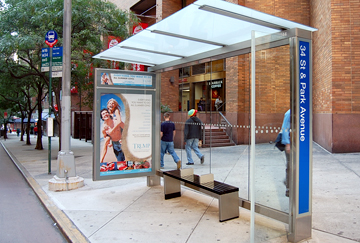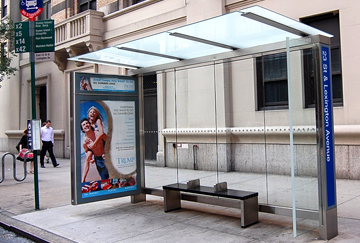 To the bedroom communities of Northern New Jersey,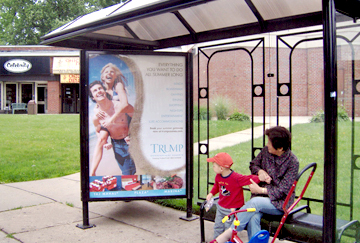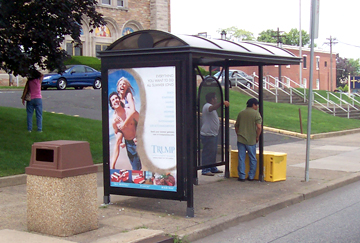 To Philadelphia,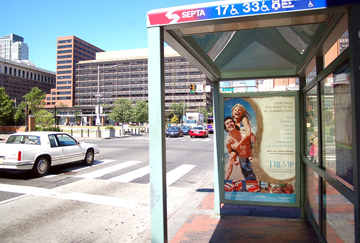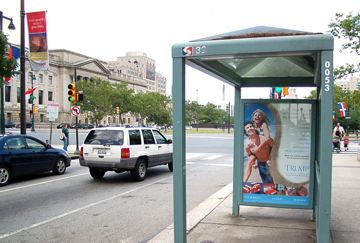 Working with an experienced partner has its benefits, by choosing EMC Trump was able to forget about the complicated logistics of the campaign, and leave that to us. This campaign went from the request stage to posted copy in less than 30 days. EMC's experienced production team was even able to have copy in place to post 2 weeks early in several markets.
In addition to the time saved they also saved some chips. EMC was able to negotiate a discount of over 30% off the cost of the campaign, and was also able to get over 40 locations as a bonus.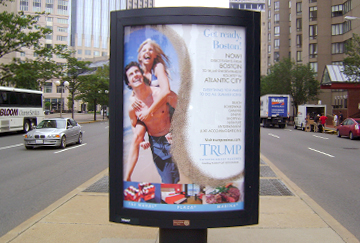 Please contact us to find out how EMC can help you orchestrate some fun in the sun for your next big campaign.