As part of their ongoing efforts to educate the public about the Flu, and promote habits designed to reduce the spread of infection this Winter, the Center for Disease Control has turned to some highly targeted ads — and we're glad to be a part of the campaign!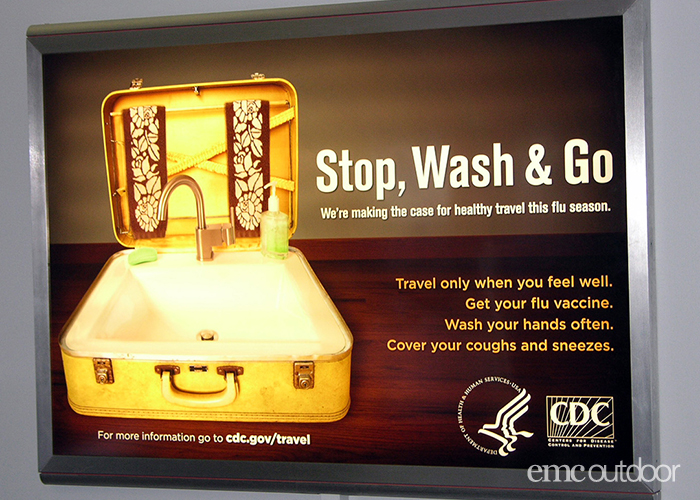 A program of airport dioramas at major travel hubs across the country was chosen to take advantage of the huge numbers of holiday travelers crisscrossing the USA at the peak of flu season.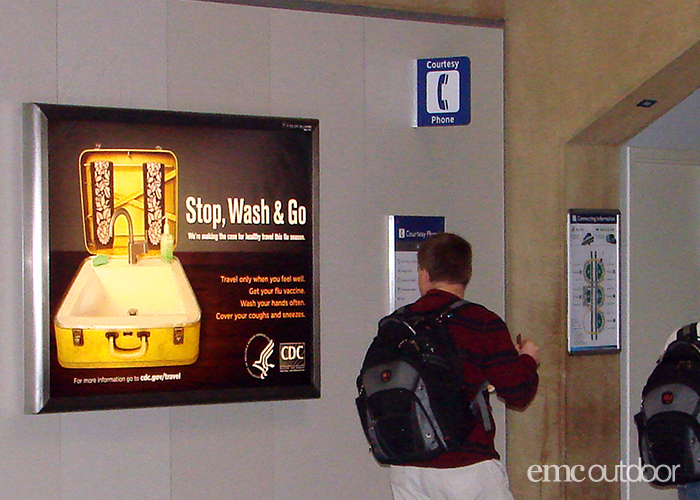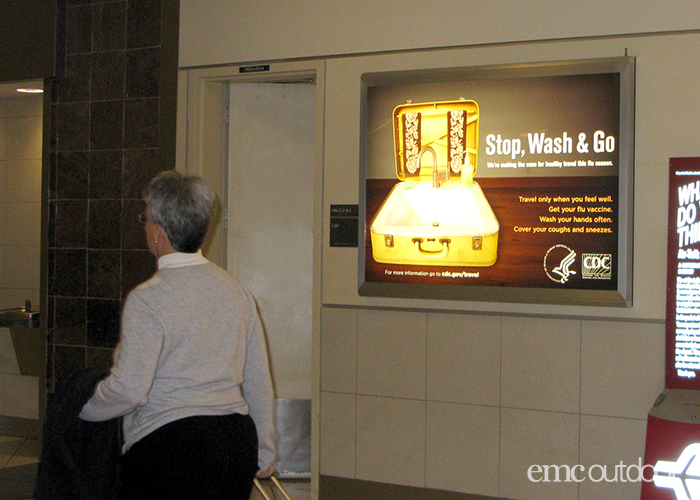 Dioramas were strategically selected to target key traffic locations where passengers were concentrated — like security check and baggage claim areas.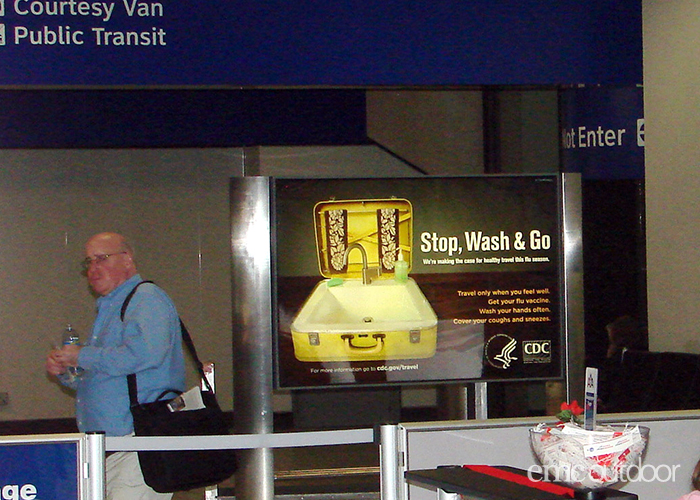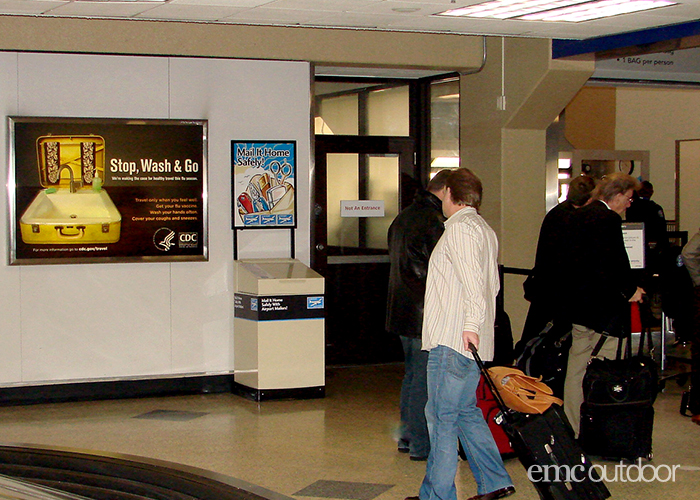 With this out of home advertising program, the Center for Disease Control was able to easily deploy their message to major airports, including Atlanta, Chicago, Washington DC, Dallas, and New York City.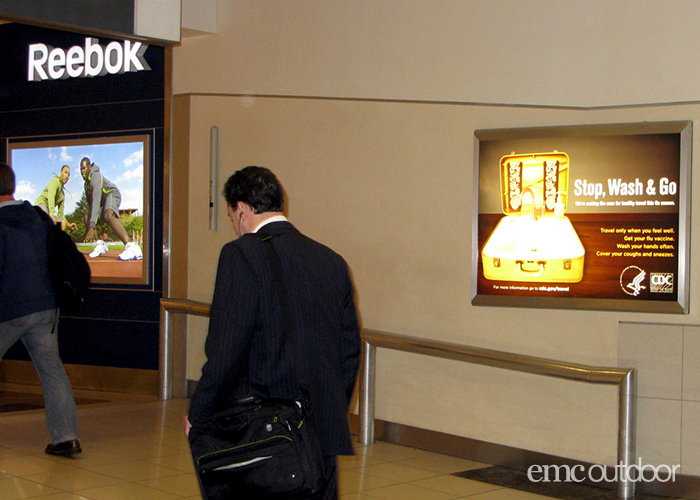 Contact us to learn more about how we can help you manage your next OOH campaign – from local, to regional, to national – with one easy phone call.