Boost Mobile was on hand to reach the huge crowds in Miami for Super Bowl XLIV. Boost used a variety of media to reach the mobs of fans that descended on south Florida, including Scooters, Walking Billboards, and Mobile Billboards.
By using mobile media, Boost was able to cover not just the big game itself, but also many of the surrounding concerts, parties, and NFL activities that were occurring over the course of Super Bowl weekend.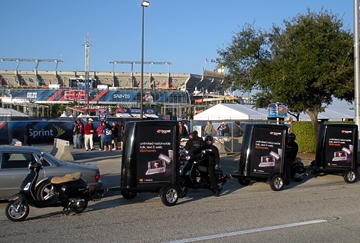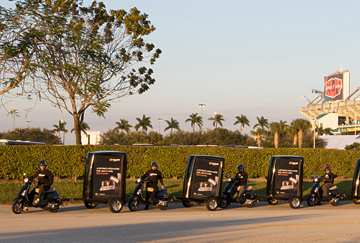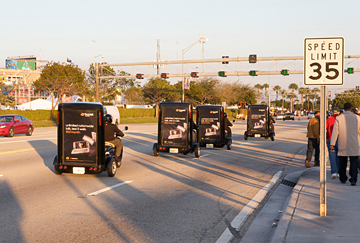 Scooters were deployed in caravans, and with backlit kiosks they could provide both day and nighttime coverage. The scooters could easily move to places where the crowds were heaviest, and could even move with other vehicular traffic right up to the stadium entrance.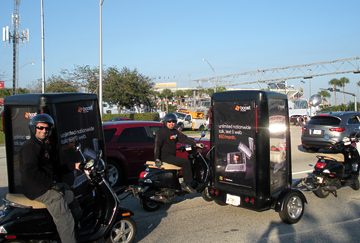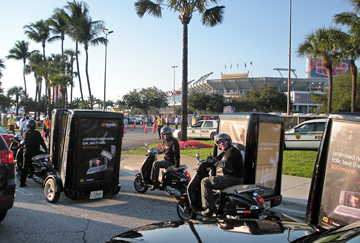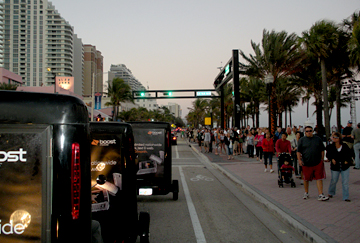 The walking billboards gave Boost the ability to walk right into the middle of the crowds, allowing them to engage fans, and distribute promotional materials.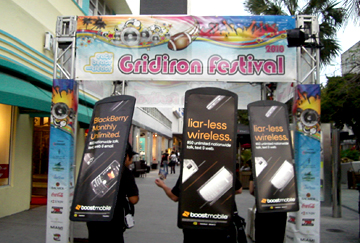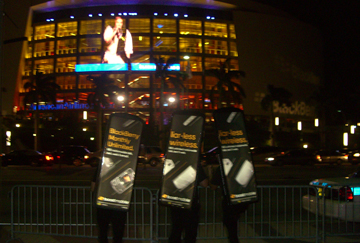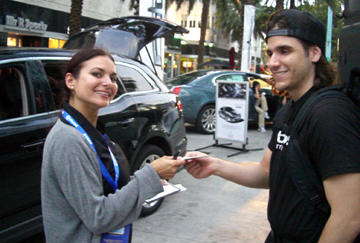 Finally a mobile billboard supplied large format signage that could be used in support of the other media, or deployed to cover other events on its own.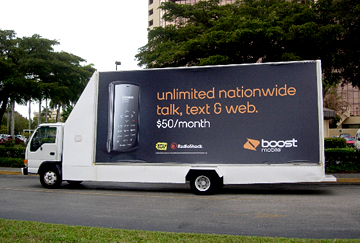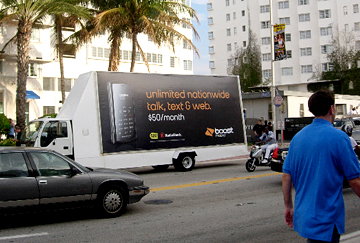 This combination of mobile and guerrilla media meant that Boost could cover a wide variety of locations and events over Super Bowl weekend, and interact with the legions of fans that came to Miami to see the game.
 Contact us to find out more about how to reach attendees at your next event.