Out of home can provide some of the most cost effective media platforms, and offers a wide variety of options, so there's almost always something to reach into your target market. For example . . .
If you're a short term health insurance provider and want to increase your presence in 10 key states, reach into different types of areas (urban, suburban, commercial, residential, etc), and do it all on a budget, you might consider Gas Station Ads.
Start off with some Gas Pump displays to give your audience something to read as they are standing in front of the pump for several minutes.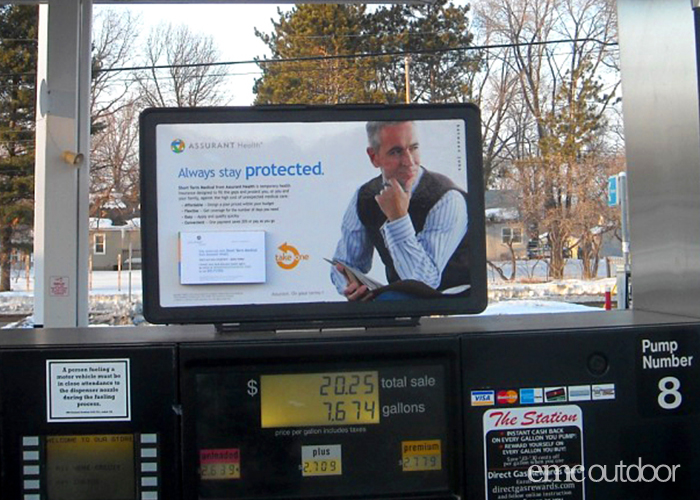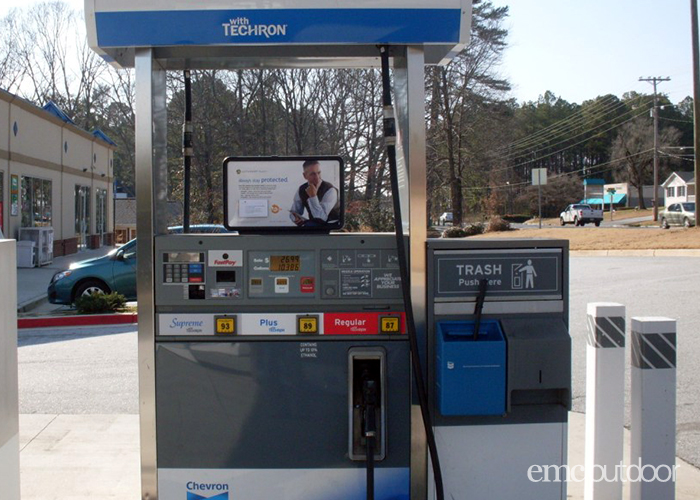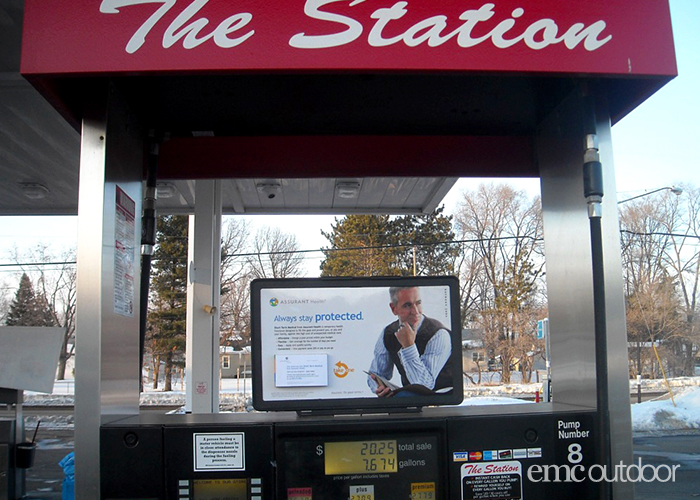 Include some take-away pads so they can be sure to take your information home with them . . .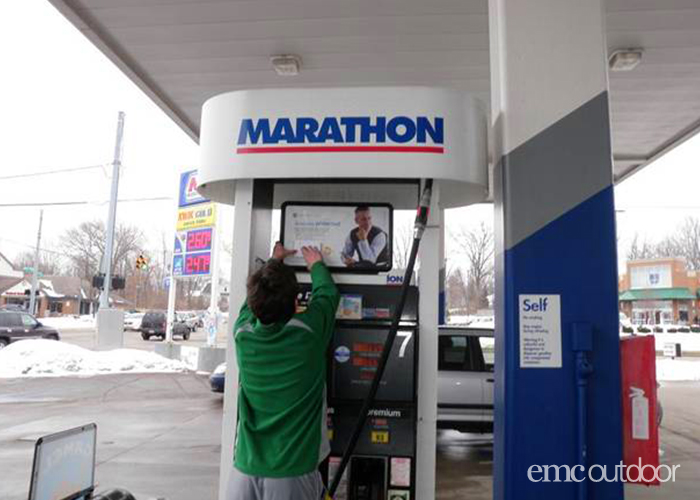 Add some door clings on the cold cases inside the station . . .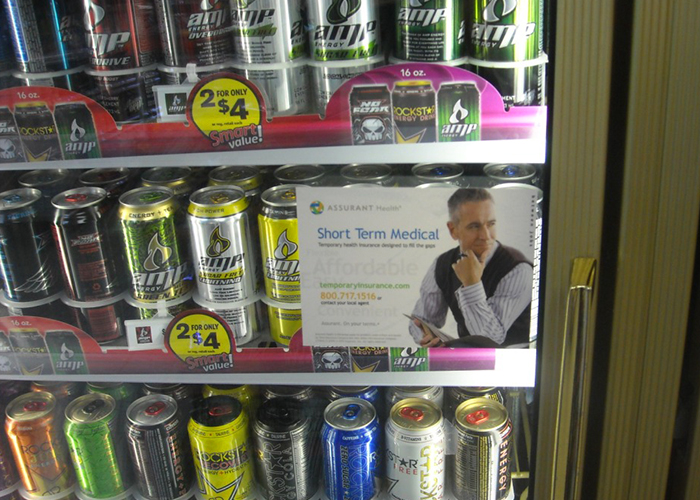 And some handy coffee sleeves as well . . .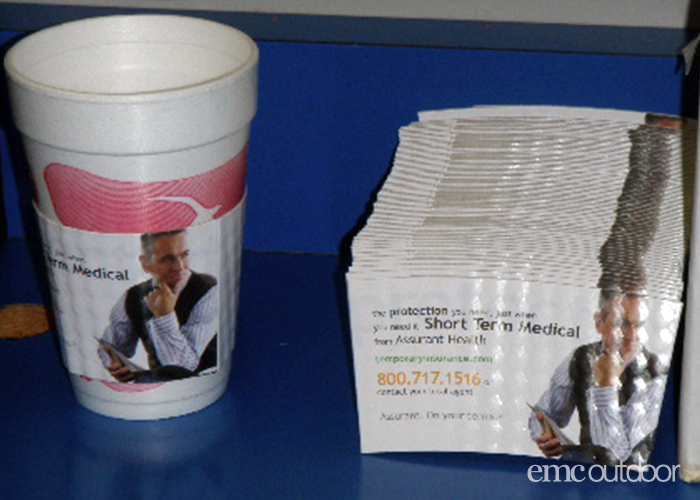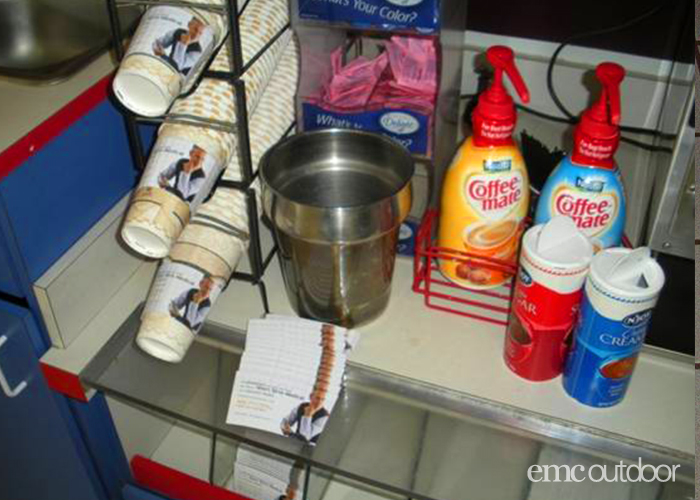 And top it all off with some strategically placed floor graphics . . .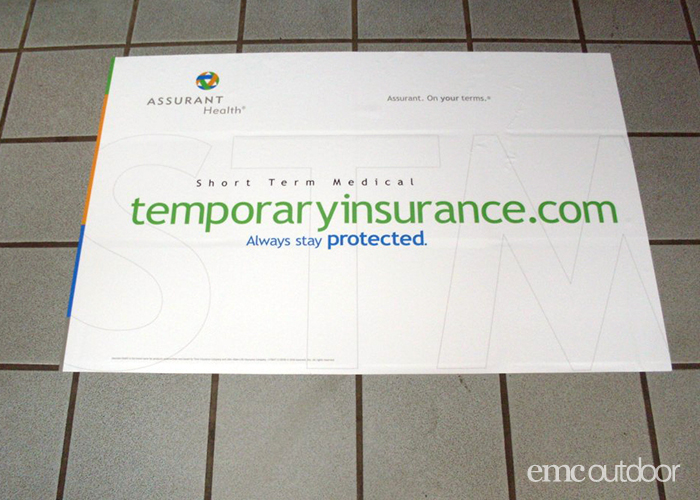 Whether you're trying to cover a large area with very different markets, or need to pinpoint your target audience, OOH can provide outdoor media options that can reach just about anyone from Georgia to Minnesota, and beyond.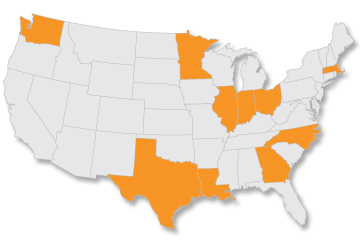 At EMC we specialize in helping you find just the right outdoor advertising to reach your demographic. Contact us to learn more about all the different types of OOH media available.