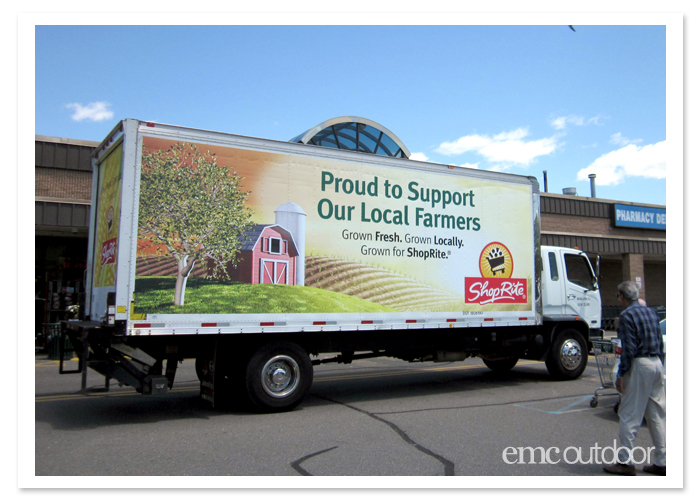 Summer's here and the time is right for fresh produce!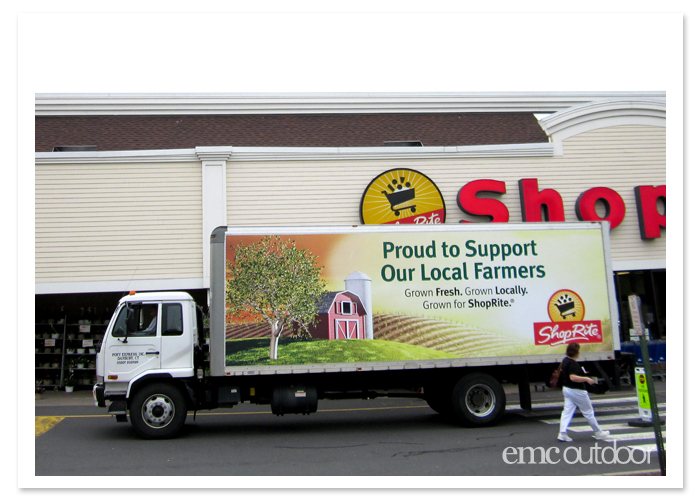 ShopRite is using truckside advertising to raise awareness of their support for local farmers – a campaign that ultimately benefits both ShopRite and the farmers themselves.  This message helps to brand ShopRite as an integrated member of the community that is invested in supporting local business.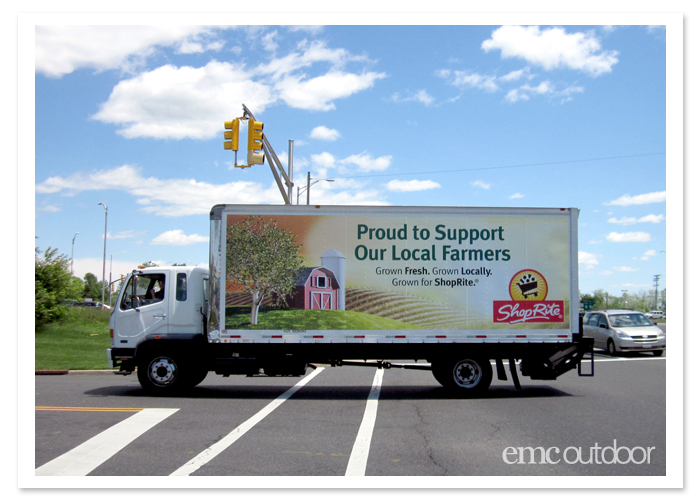 It also supports the growing interest in "farm to table", and the benefits of eating locally-sourced produce, and identifies ShopRite as an active participant.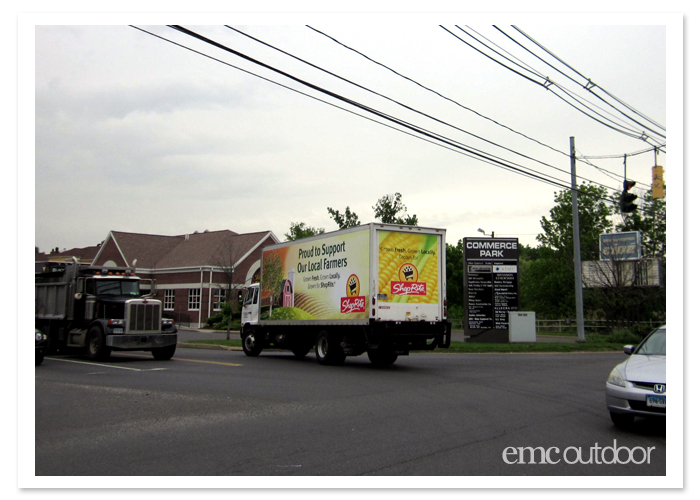 Truckside advertising is an ideal media to deliver relevant messaging to a targeted local audience.  The trucks make a big impact as they move through and deliver to commercial areas where residents do their regular daily and weekly shopping.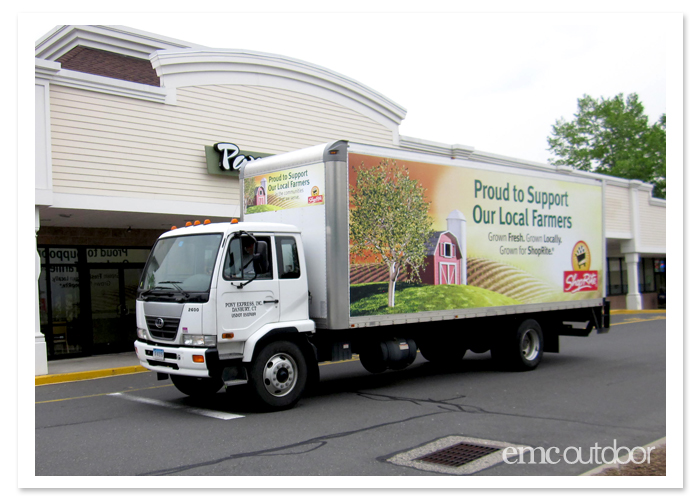 This regional campaign covered multiple states in the mid-Atlantic and northeast corridor. Contact us to learn more about truckside advertising, and how EMC Outdoor can help integrate out of home advertising into your overall  marketing strategy with one phone call.