Trying to target specific demographics across multiple diverse markets around the country can be a time consuming task. That's why Everest University and their agency turned to EMC for an OOH solution to target these specific groups within each market.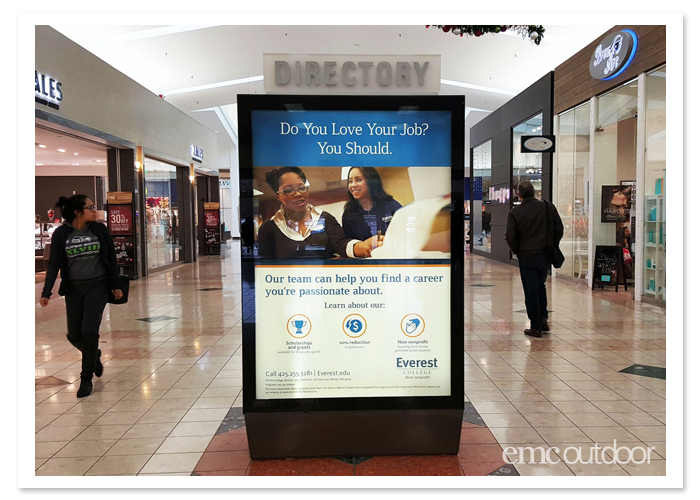 This campaign reached targeted campuses across the country, using a variety of OOH media, tailored to each market. Within each of these markets, Everest University was looking for out of home media between 5 to 10 miles from campus, targeting females between 18 and 34. EMC Outdoor was able to put together a plan that accomplished each of these tasks.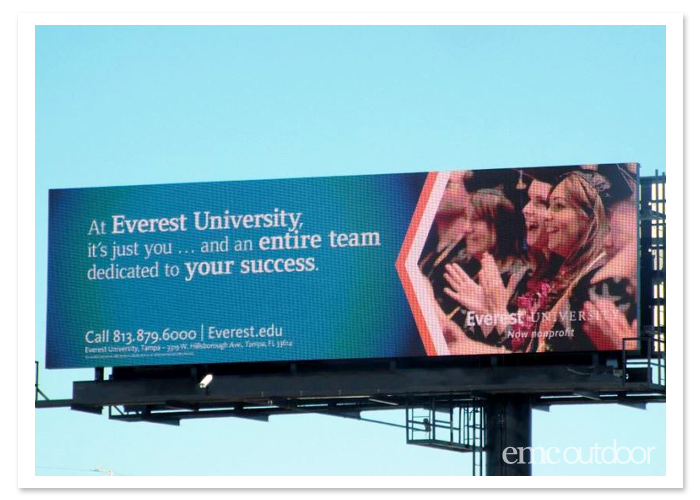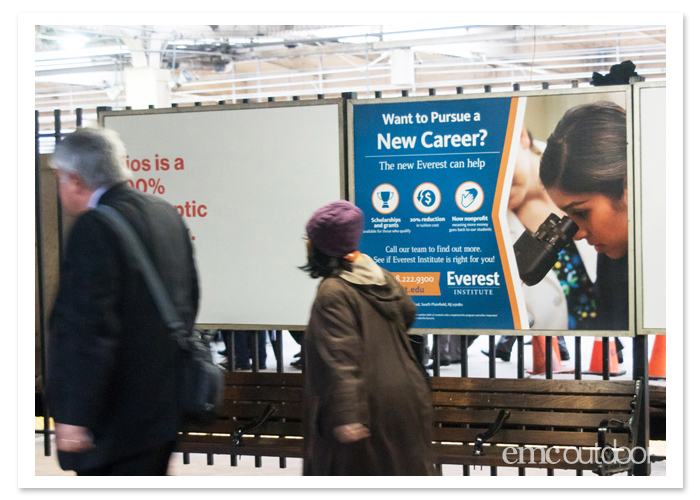 Everest University employed the full palette of out of home media – including: bulletins, digital bulletin, posters, bus interior cards, commuter rail posters, mall dioramas, door hangers and gas station pump toppers – with a custom tailored media plan for reaching each campus. This allowed for media to be strategically selected based on the targeted audience of females 18-35, the specific demographics within those area, as well as what media was available within 5 to 10 miles of campus, and most efficient in that market.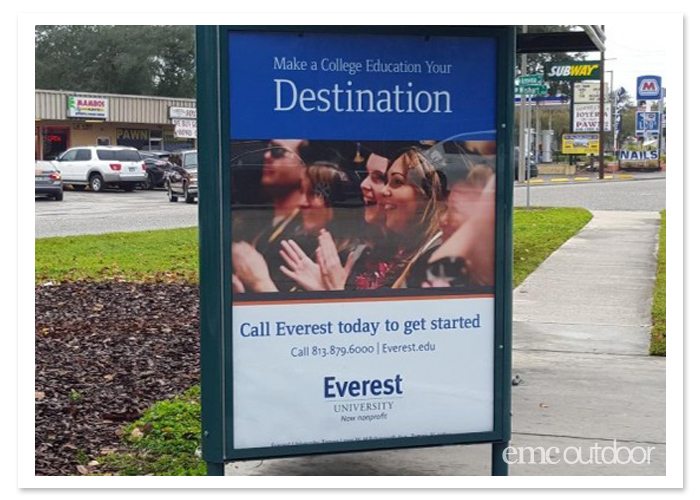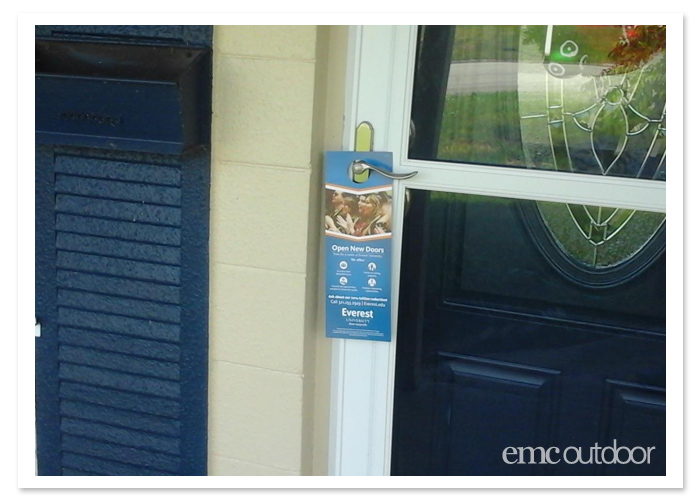 Everest University increased the effectiveness of their campaign by using multiple creative executions in each market, and even across individual media forms. They were able to showcase specific programs within each market, as well as different aspects of life within the college.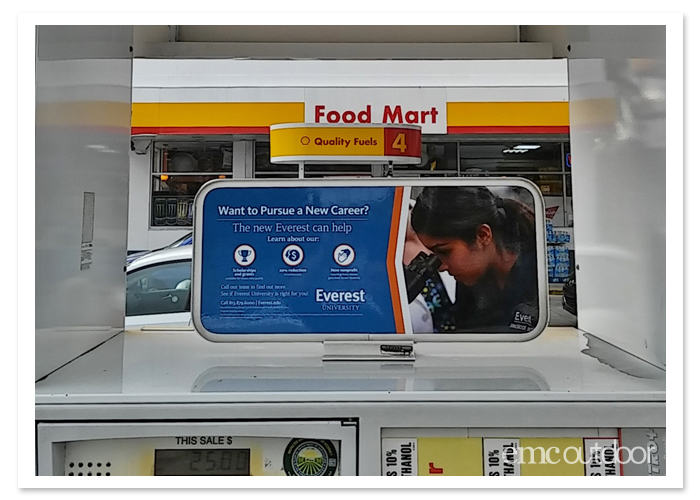 With campuses in over 25 markets, each campaign needed to be handled based on its own criteria and needs. Everest was able to hand over all the details of research, media planning and optimization, and implementation to one expert partner, and conserve valuable resources for their other marketing efforts.
Contact us to learn more about how EMC can help streamline and consolidate your out of home media planning and buying contact us.