As we've been going through our 25th year in out of home, we've been taking a look back at some of the campaigns that helped shape our agency. This is not only helped shape our agency, but maybe helped shape the internet.
Using out of home media to reach trade show and convention attendees is strategy we pioneered from the early days of EMC, and one that we have refined and improved over the years. In May 2001, EMC Outdoor partnered with TM Advertising and Nortel to cover the city of Las Vegas during the N+I West Trade Show with the message, "What do you want the Internet to be?"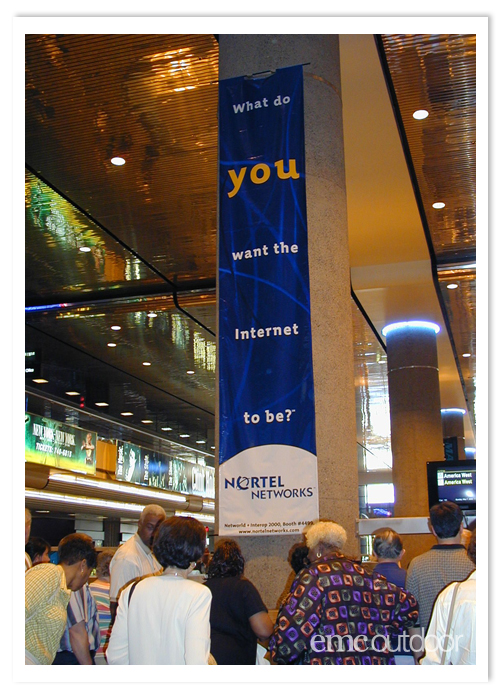 We used a variety of different out of home media to reach attendees at various points throughout their stay in Las Vegas. Starting with the attendees arriving at the airport, Nortel took over a large banner in the baggage claim area. From there, attendees were able to take one of 250 taxi tops that were circling the airport to the hotels or the convention center. When attendees arrived at the convention center they were greeted with four mobile billboards and two large banners directly across from the center.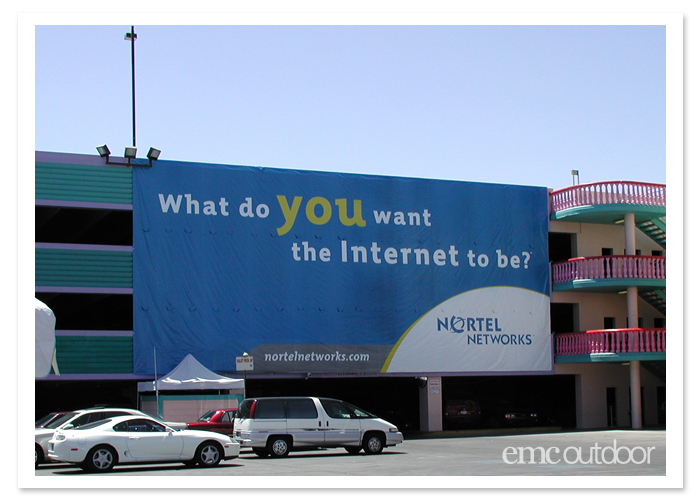 One banner clocked in at an enormous 40'h x 260'w and covered an entire side of a parking garage, while the other banner, sized 25'h x 57'w, adorned the parking garage across the way, of a favorite attendee bar. With the taxi tops moving in a circuit between the convention hotels and the convention center, attendees could not miss Nortel's messaging!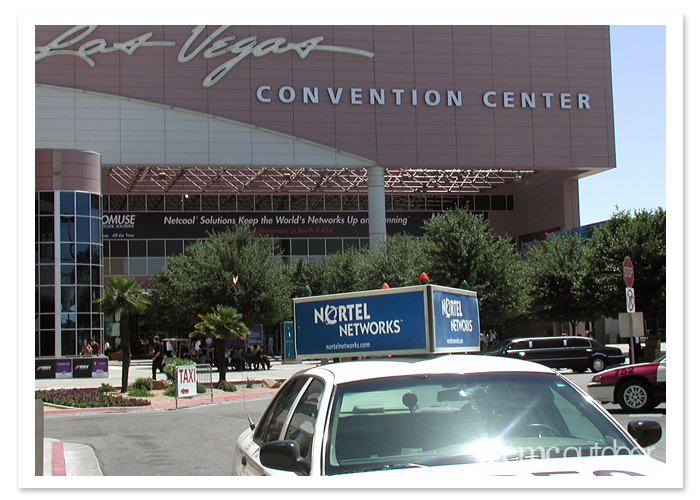 With EMC's extensive knowledge of the market and ability to negotiate and secure even the most obscure of spaces, provided Nortel with the coverage they wanted. Dominating the show was at the forefront of Nortel's campaign and EMC was able to make sure they were front and center for attendees throughout the entire show.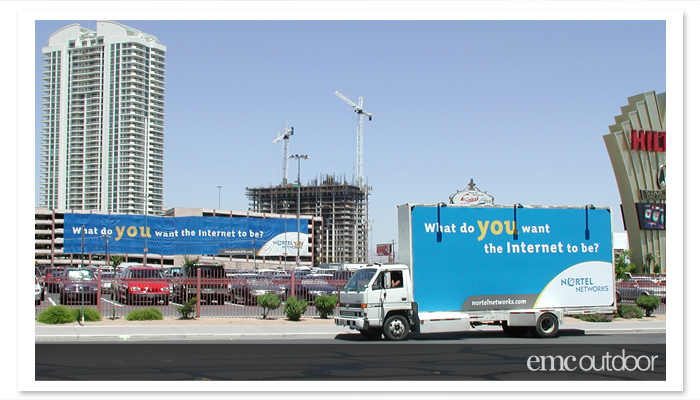 We've been placing out of home for 25 years, working with every media available, and even helping to pioneer some new ones. Contact us to learn more about how we can help you turn your next trade show or convention into a major event.
Save
Save