San Francisco – one of the biggest tech hubs on the West Coast and a stone's throw from Silicon Valley. It's home to an ever-growing number of companies and startups, as well as a hungry workforce who are ready to be the next big innovators.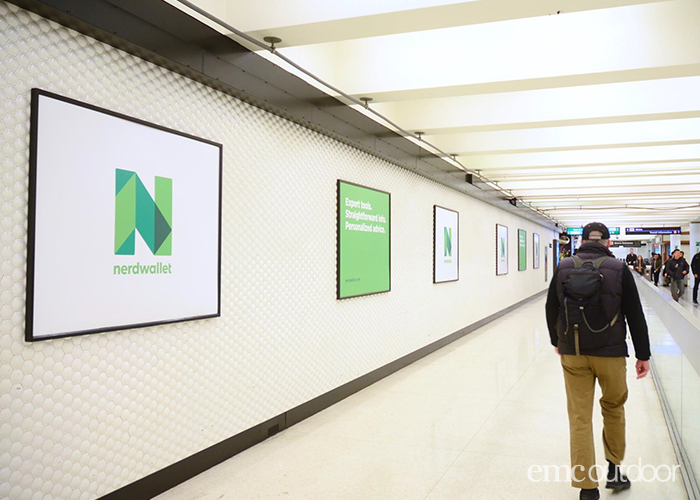 With industry giants like Facebook, Apple and Google dominating ad spaces large and small, how does a startup stick out and make an impression? Answer: by exclusively taking over of one of BART's busiest stations located between the Financial District and SoMa, of course!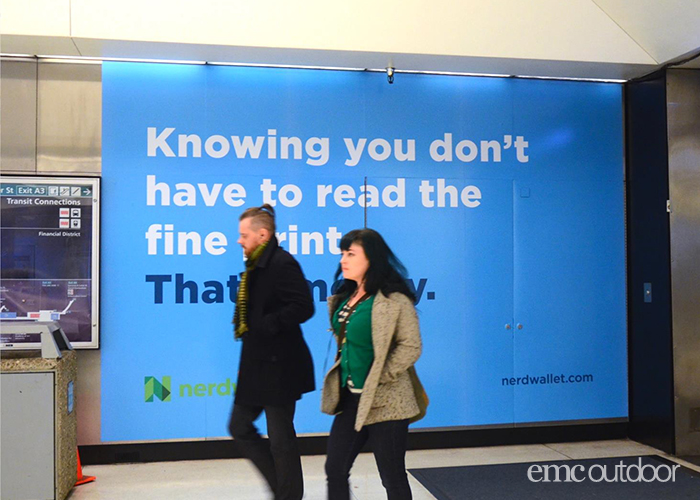 Teaming up with their media agency R2C Group and EMC Outdoor, Nerdwallet produced an attention-grabbing campaign with the goal of driving awareness among their target demographic. To achieve this, the team used BART's Montgomery Station where key branded messaging was on display in every corner of the high-tracked station, reaching financially minded commuters.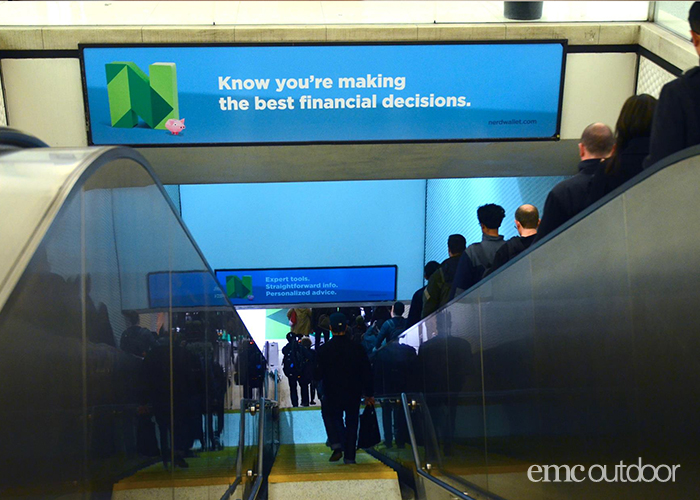 Strategy: To utilize multiple pieces of out of home media to create an all-encompassing branded environment that would build awareness among the client's target audiences.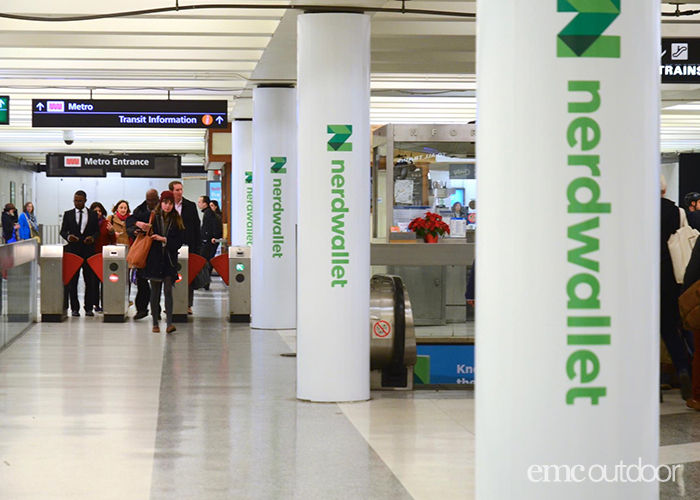 Tactics: To reach NerdWallet's busy, always-on-the-go demographics, EMC Outdoor looked to meet them on their daily commutes by completely covering the Montgomery Street BART station with over 190 pieces of media. Using everything from platform two sheet posters and floor graphics to pillar wraps and backlit dioramas, it was impossible to miss NerdWallet's name.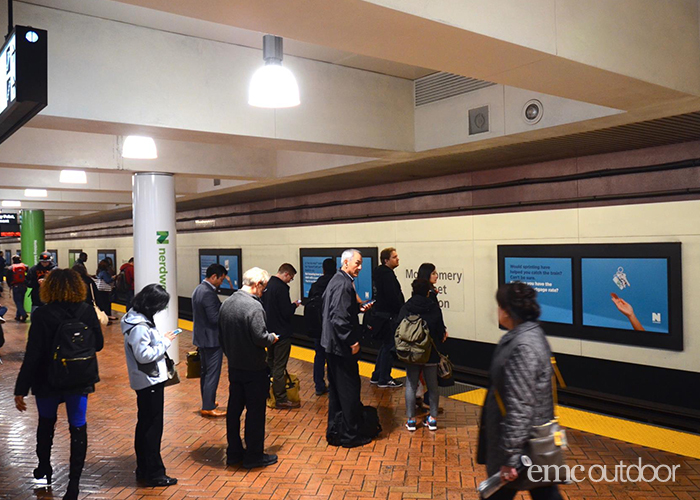 Results: Over the course of the four-week program length, NerdWallet reached almost three million commuters traveling through Montgomery Station. The messaging resonated with audiences as the interactions and mentions on social media increased week after week. All in all, the campaign was a success that left NerdWallet and EMC Outdoor exploring ways to outdo themselves next time.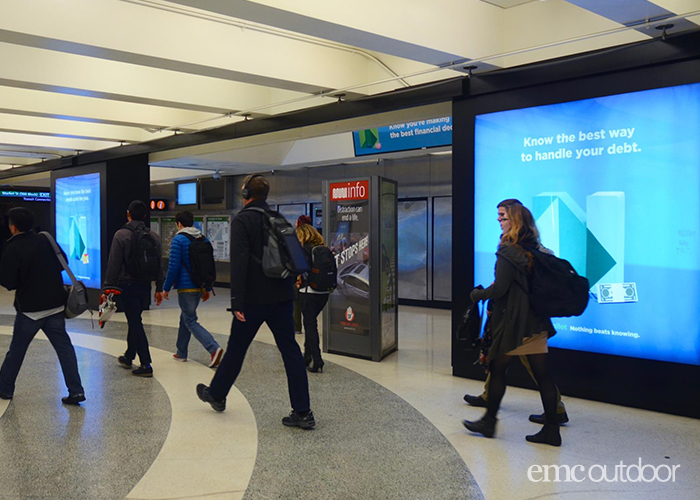 Contact us to learn more about how EMC Outdoor can help you cultivate a campaign to breakout and reach your target audience in a unique and memorable way!
Save
Save