For CPG's trying to gain market share and grow beyond their core base market one challenge is always just getting consumers to try your product. This is particularly true with food and beverage products where 62% of consumers surveyed indicated allegiance to a specific brand. This problem was magnified by the pandemic as it lead to a marked increase in online shopping – even for food products – thus reducing the opportunity for consumers to browse, and maybe try something new.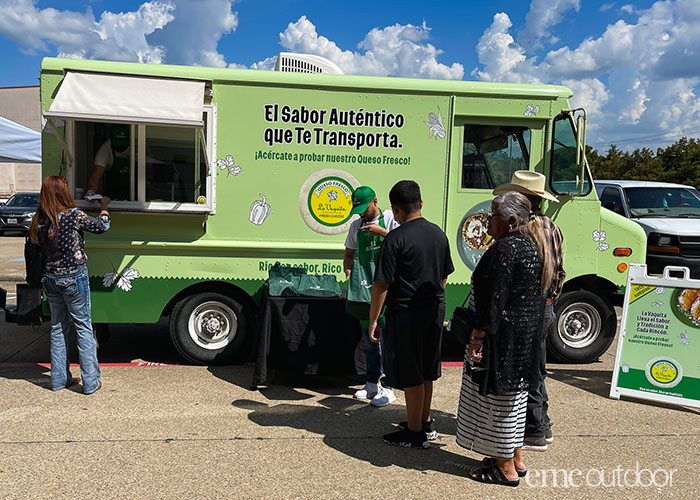 Cheese brand La Vaquita this meant exploring alternative options to tradition media, looking for opportunities to interact directly with consumers, and get their product into people's hands. Looking to expand outside of their home market of Houston, TX, La Vaquita chose to deploy an experiential activation targeting consumers at the point of sale, and distributing samples, coupons to incentive a test purchase, and other promotional items.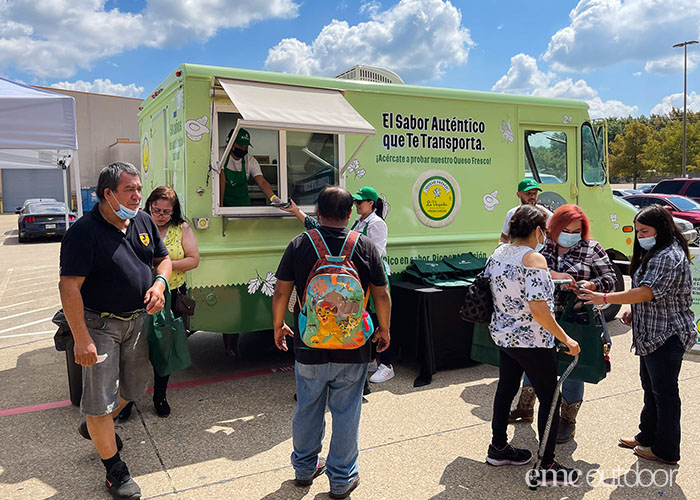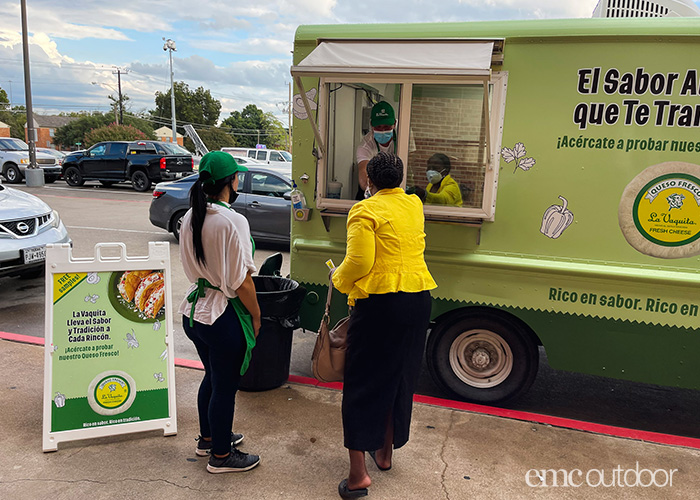 The campaign included a wrapped food truck that could carry and distribute the cheese samples, along with a team of brand ambassadors – bi-lingual, so that they could address La Vaquitas core audience – and pop-up tents and signage. The food truck was deployed to retail locations where La Vaquita is sold in order to reach consumers on their way into the store.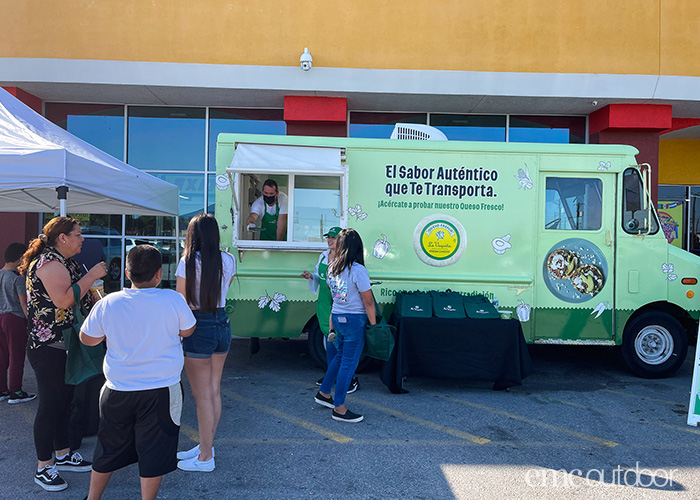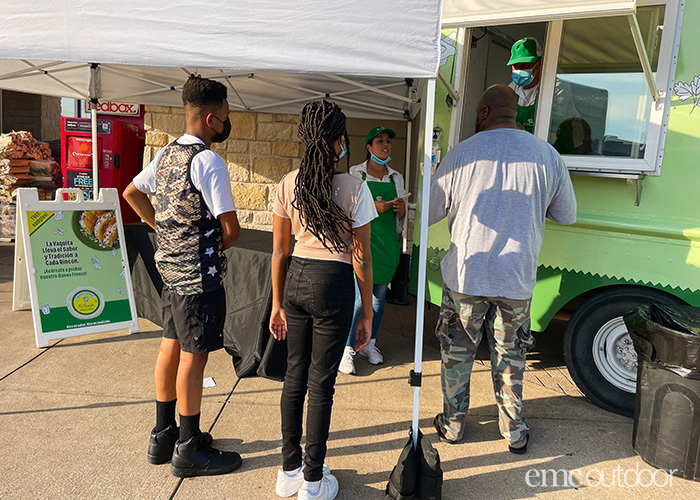 The team targeted the Dallas market and over the course of 20 activation days distributed over 6,800 samples, over 3200 totes and magnets, 1,800 bowls, and 6,500 coupons. Consumer feedback was positive for both the experience and the brand, and also provided great social media content as well: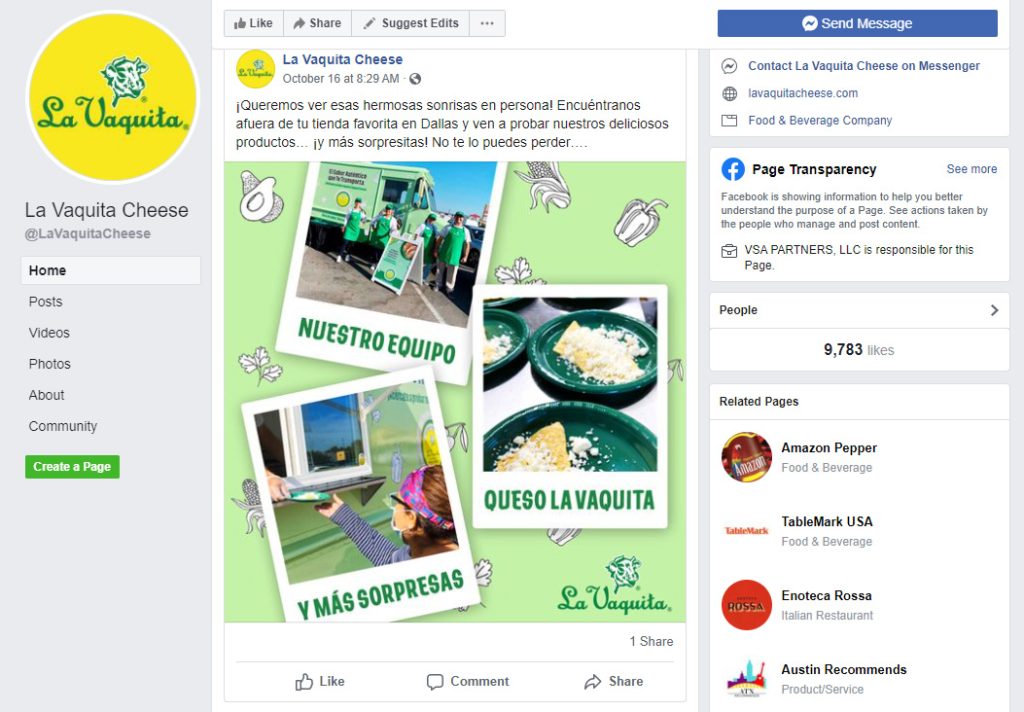 "¡Está riquísimo! It's delicious!"
"¡Que bonita su promoción! How beautiful your promotion is!"
"Where can I buy La Vaquita products?"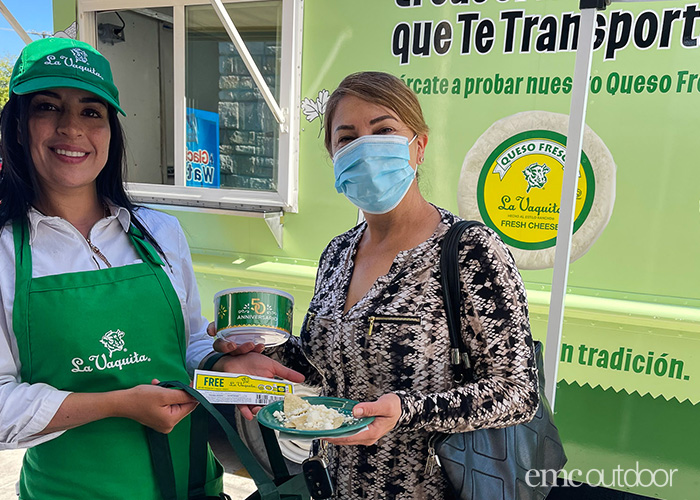 Experiential activations are a powerful way to reach consumers in fun and engaging ways, and to help build not only brand awareness, but consideration and purchase decisions as well.