Most Out of Home activations that consumers see on a daily basis are intended to build awareness. In turn, these daily activations are meant to produce profits, but not all advertising is motivated by profits. Occasionally, we can help bring activations to life that go beyond advertising and create awareness around a public issue. For Seattle's Union Gospel Mission, their objective was to raise awareness about homelessness in Seattle. More specifically, they wanted to destigmatize the homeless community around the city by spotlighting those who have faced challenges and turned their lives around.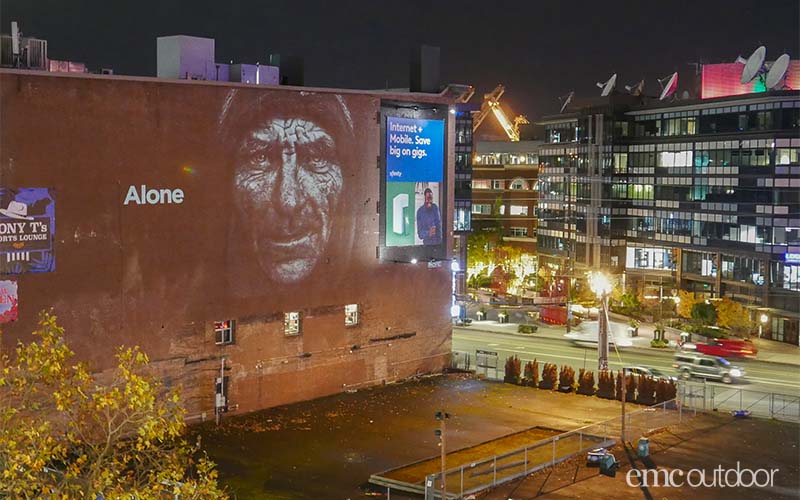 EMC partnered with Seattle Union Gospel Mission to display their outdoor art exhibit, "Angels: Lost and Found," featuring portraits of homeless men, women, and children. These portraits showed the transitions of once-homeless individuals to where they are today.
These massive projections were positioned around the city for three nights onto eight buildings, including the Seattle Union Gospel Mission Shelter. The other projections were strategically placed around busy, high-profile landmarks with substantial foot traffic, such as the Space Needle, T-Mobile Park, The Seattle Great Wheel, and Lumen Field.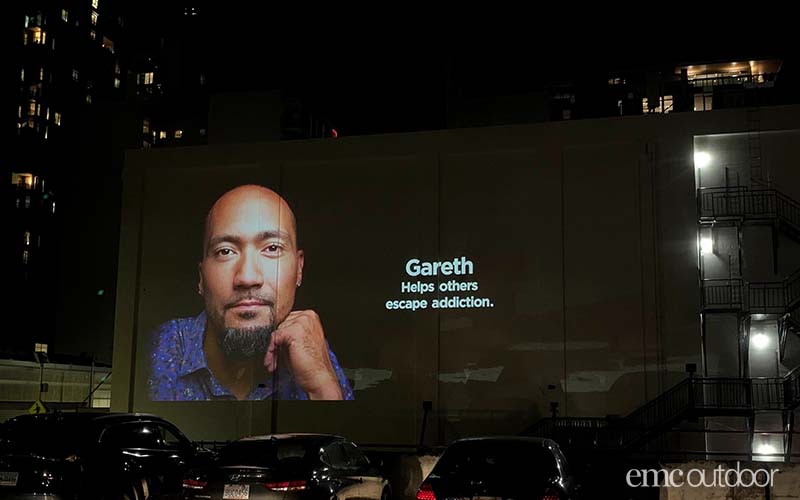 The powerful imagery, video, and success stories drew crowds of individuals around each location. Their outdoor activation also spread to social media. With the event hashtag #LookUpSeattle, there were around 200 uses on Facebook, Instagram, and Twitter. This activation gained extensive media attention locally, regionally, and nationally during SUGM's press conference. Tying together a creative Out of Home execution backed by a compelling message can go beyond measurable impressions. OOH can invoke thought and show individuals another side of a story they haven't seen before.