. . . In the beginning there were the Bog People, and they got around in a big red double decker bus . . .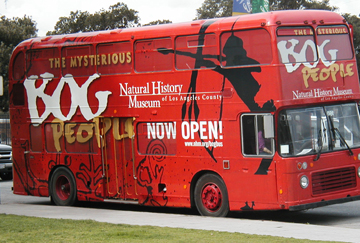 Ok, it wasn't really the Bog People in the bus, it was actually guests of the Natural History Museum of Los Angeles County. Since 2006 the Museum has partnered with EMC to use the power of outdoor advertising to promote the museum's rotating exhibitions — like the Mysterious Bog People.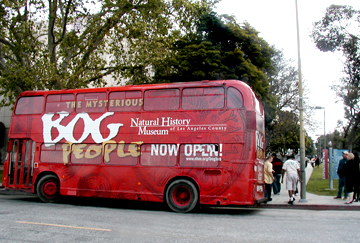 The buses were used to transport guests between the museum's facilities and to engage in some truly larger-than-life branding. The out of home program was so popular the museum decided to use it again for their next exhibit, only this time using two buses with giant butterflies.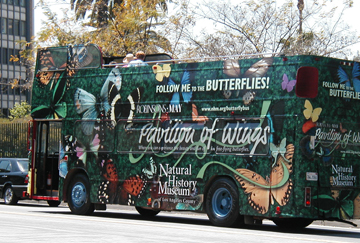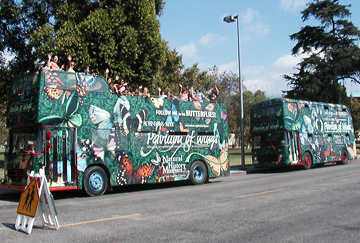 The nature of the museum's exhibitions has led to some uniquely engaging creative, making the most of outdoor spaces and creating memorable and fun messages, like the giant elk with headphones.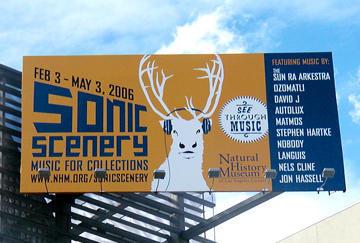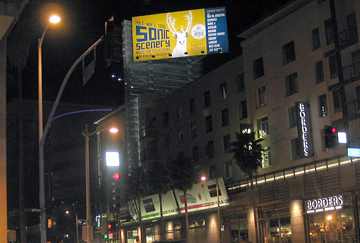 The success of these programs has prompted the museum to embark on a long term, consistent use of outdoor advertising as a perfect vehicle to promote their various exhibitions. By using a wide variety of media, changing over time, they keep their message fresh as it constantly pops up in different locations. Like Thomas the T-Rex on transit shelters and bus interiors . . .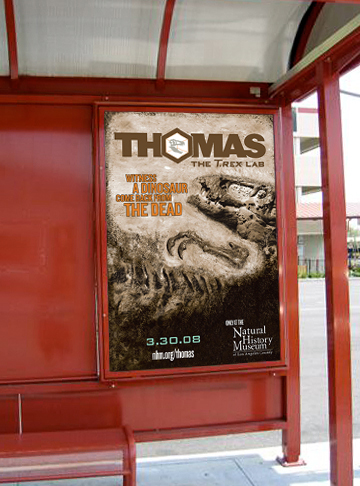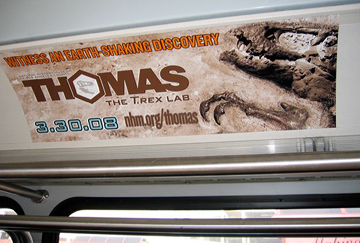 Ancient manuscripts at the airport . . .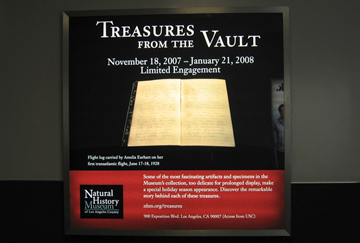 "Sustainable Sundays"—a forum in which the museum's visitors learn about international conservation issues—advertised on digital screens in coffee shops across the Los Angeles area . . .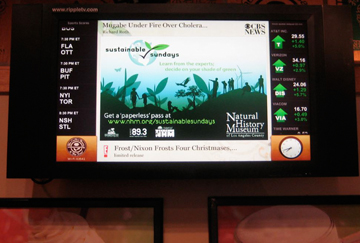 Or most recently, using multiple creative on bus tails to advertise several weekend programs for kids like the "Critter Club" and "Dinosaur Encounter".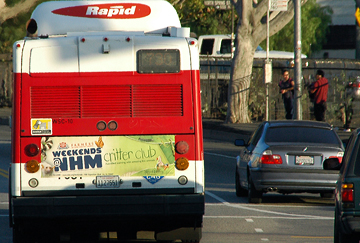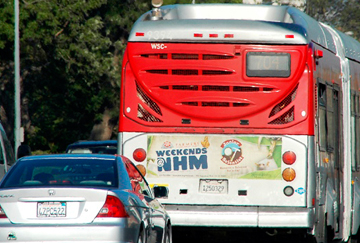 The museum's commitment to outdoor is a compelling testament to the power of the media. Outdoor advertising offers a broad palette of cost effective options to reach any demographic, whether it's commuters, tourists, parents & kids, anyone who likes butterflies, or even Bog People!