When Nationwide Insurance needed to find a cost-effective solution for reaching a large cross section of consumers in a number of diverse cities, we found an out of home solution that would work across all of their markets and demos throughout the country — reaching over 9 million consumers each month!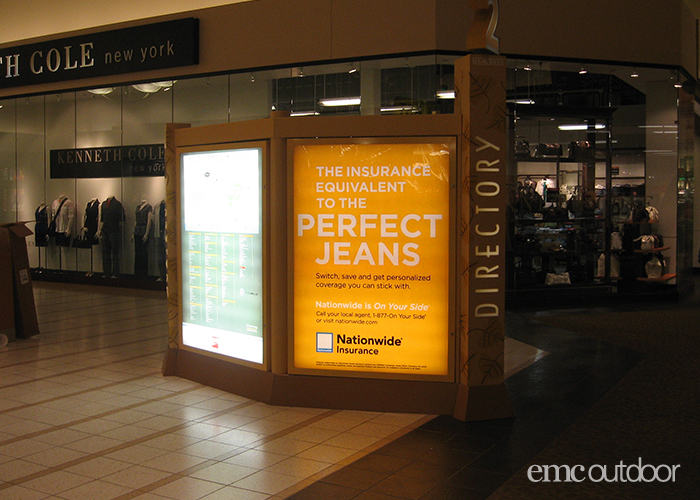 The answer was a group of Mall Domination packages that were designed to make a bold statement in the premier shopping centers in each of the targeted markets.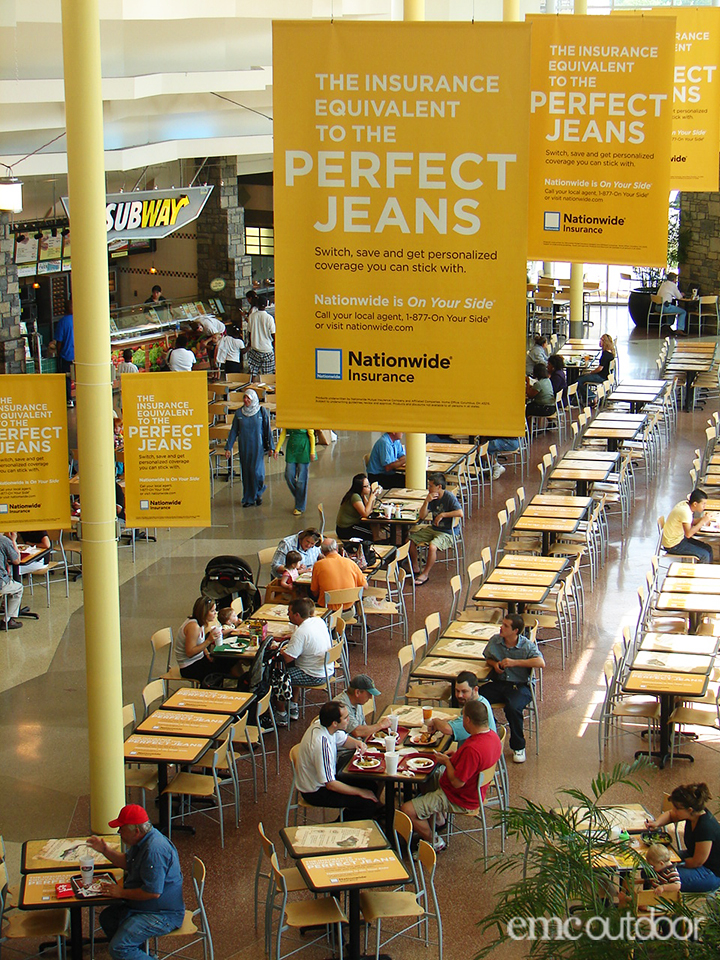 These programs allowed Nationwide to take over each of the malls with a combination of displays including: Backlit Dioramas, Banners, Wall Wraps, Door Clings, Floor Graphics, Table Tops, Table Tents and even Digital Dioramas — capable of displaying full motion video.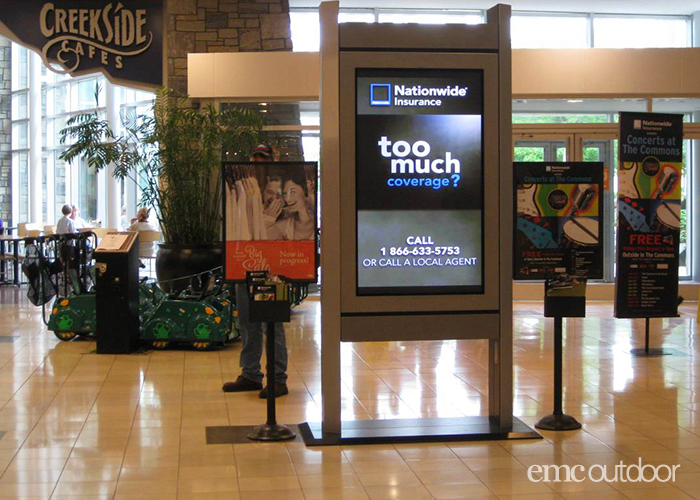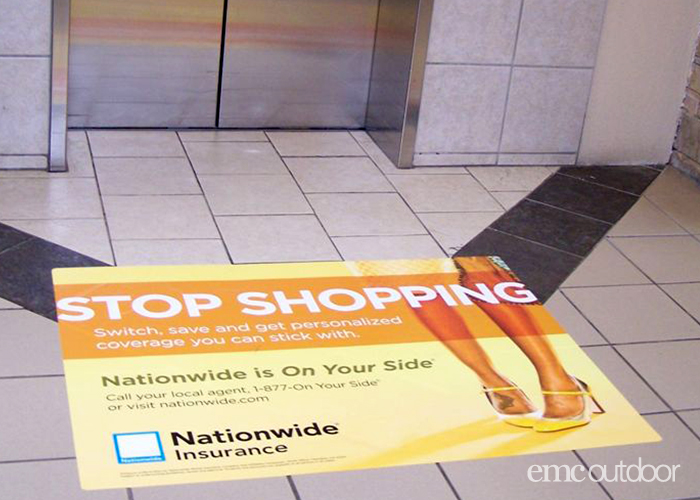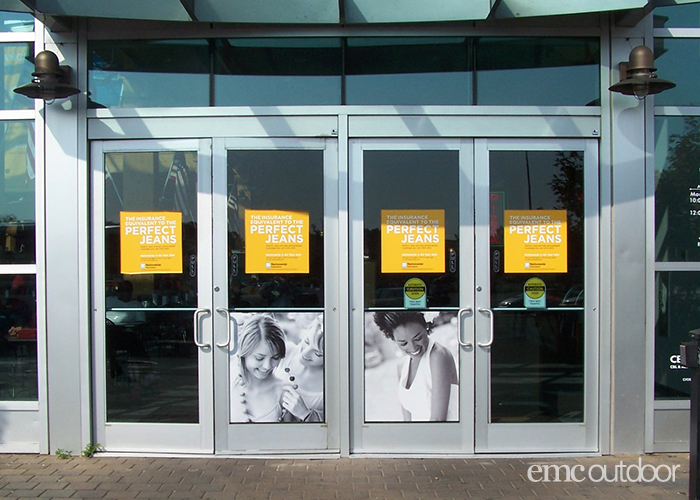 This dominating and diverse media presence was the key to Nationwide being able to able to reach a total average monthly visitorship of almost 9,000,000 across their target markets.
The great variety of out of home media meant that millions of shoppers would be exposed to Nationwide's message at multiple locations, and in multiple formats throughout each of the malls.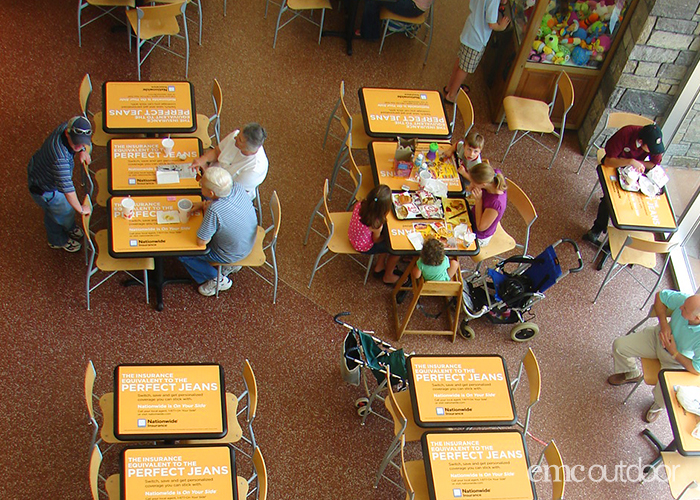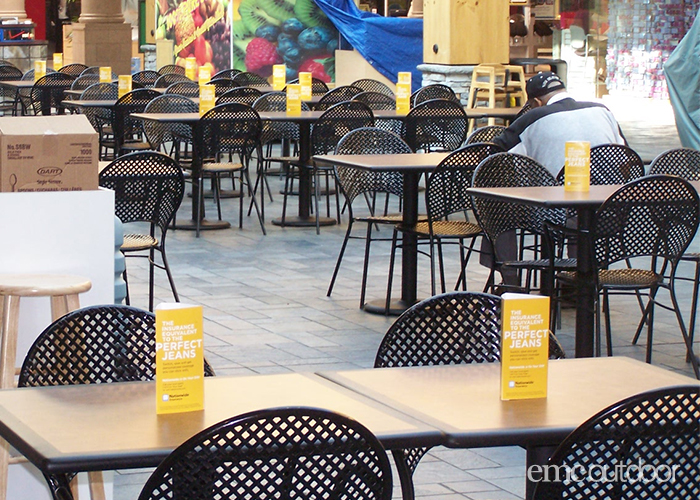 From the research and planning phase, to overseeing the printing and installation of almost 1600 individual displays in 10 malls, in 5 different cities, the execution of this campaign was a daunting task, and one that Nationwide was able to have us completely manage.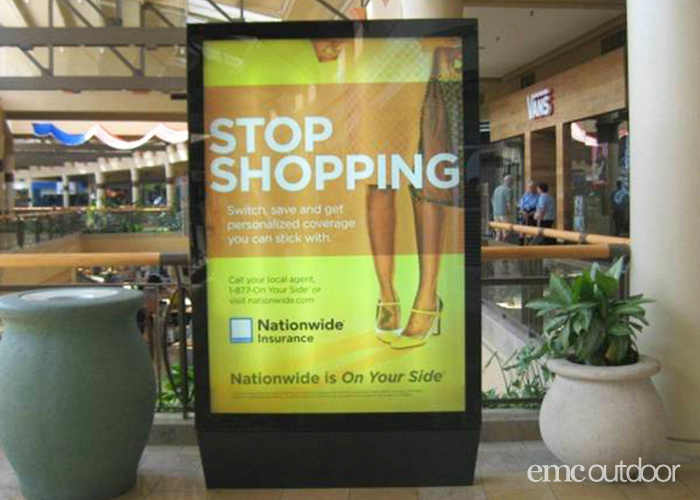 Whether you are trying to make a dominating statement that will reach an entire market, or put your message in front of a small targeted demographic, OOH provides a full palette of media choices that can reach them all!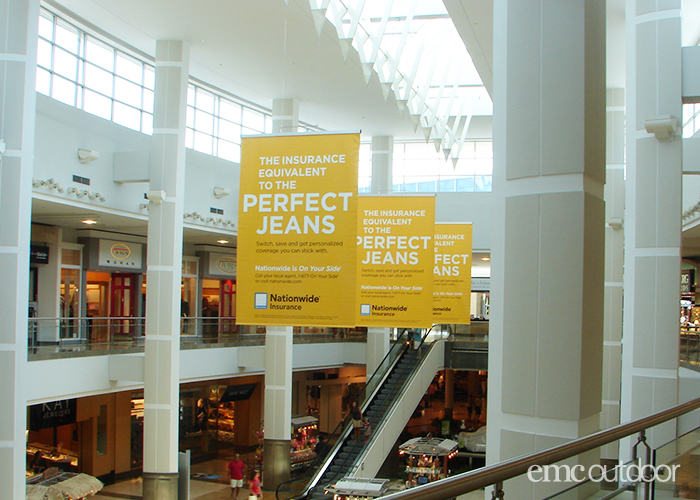 Contact us to ask for details on outdoor media that can reach any community or demographic.