Everyone here at EMC is a HUGE AC/DC fan (ok, maybe not everyone, but I am, and I'm writing this so . . . ) Consequently we were thrilled to be tapped to help with the out of home component for the impending release of the Iron Man 2 soundtrack, featuring the music of these legendary rock icons.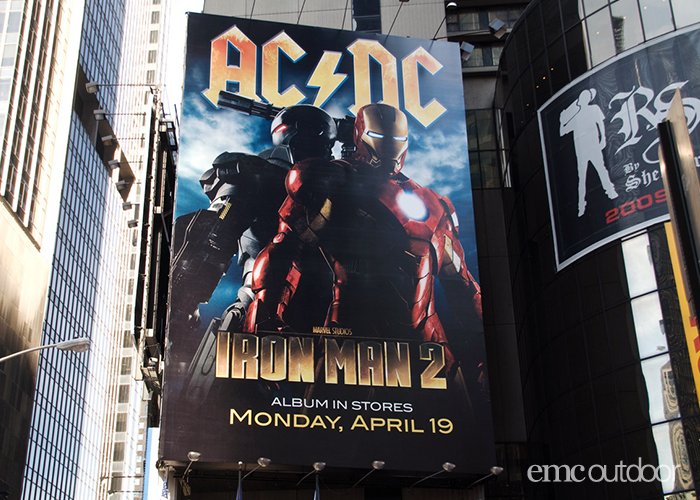 Times Square is pretty much the center of the outdoor advertising universe and reaches over 1.5 million people everyday, while also crossing over to TV coverage and even creating some viral presence on the web as people post their pictures, videos, etc.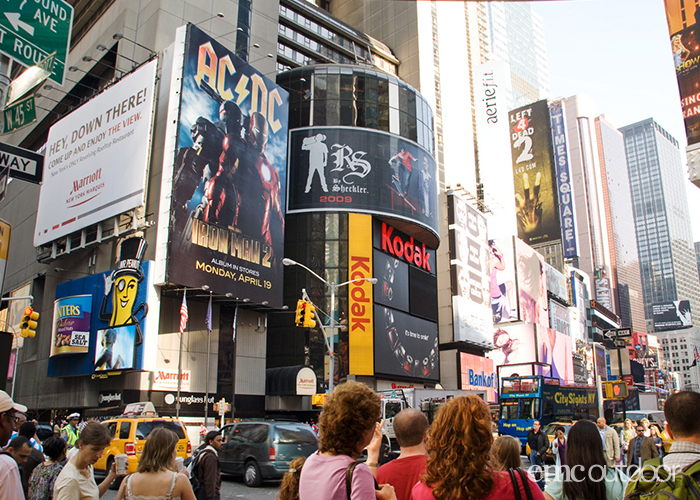 With all the hype that's involved, we have to admit, it's pretty fun when we get to do something on the big stage. This display was carefully selected, not just for it's strategic location (it just happens to be right across the street from the Virgin Mega-store), but also for it's dimensions, to feel like an oversized comic book cover.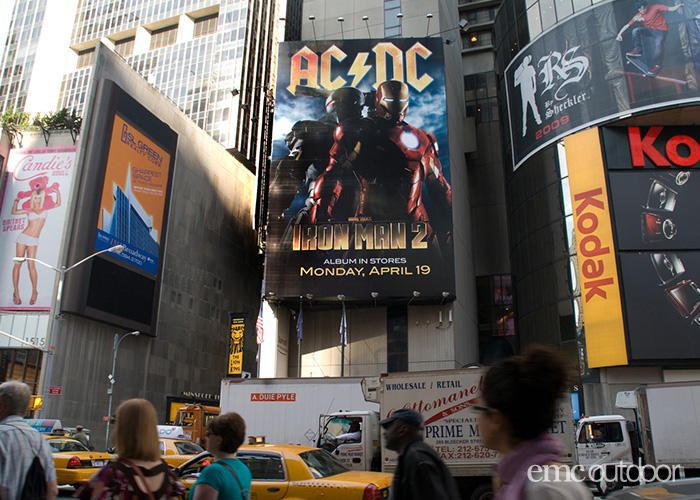 Mr. Iron Man is about 70 ft. tall, which is big even by super-hero standards, and he looks great at night too, almost like his super-duper chest battery pack is glowing as he towers over the crowds.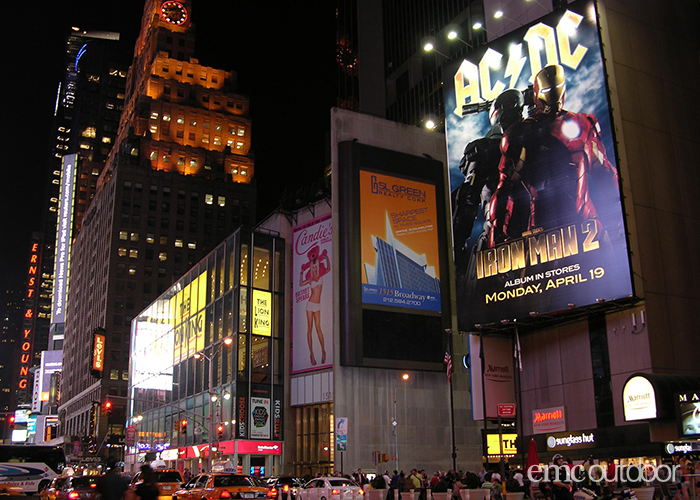 Whether you're getting ready to release your next blockbuster movie soundtrack, or just trying to make the most of your advertising budget we can help. Give us a shout to learn more, and maybe we can discuss our favorite AC/DC songs.