What started off four years ago as a relatively modest poster campaign in one city has blossomed into a key component of Subway's integrated regional marketing across the Southeast. Subway has remained strongly committed to the power of outdoor advertising as positive results from the campaign continue to drive growth into more key states.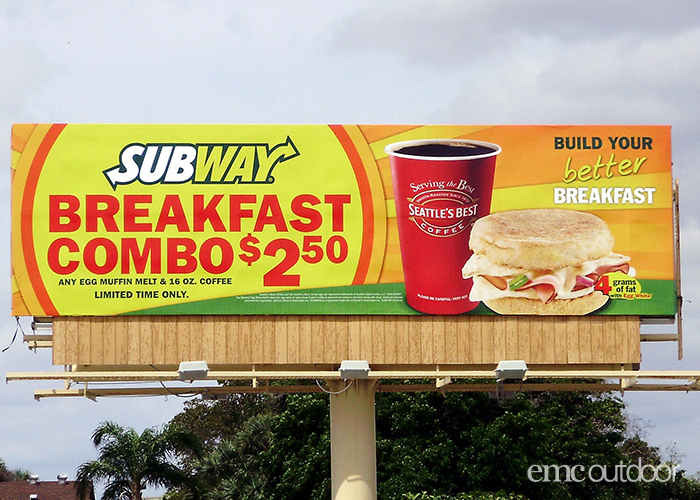 The campaign uses a combination of traditional media to reach large areas in an impactful, but cost effective way. Billboards provide premiere locations to anchor the programs.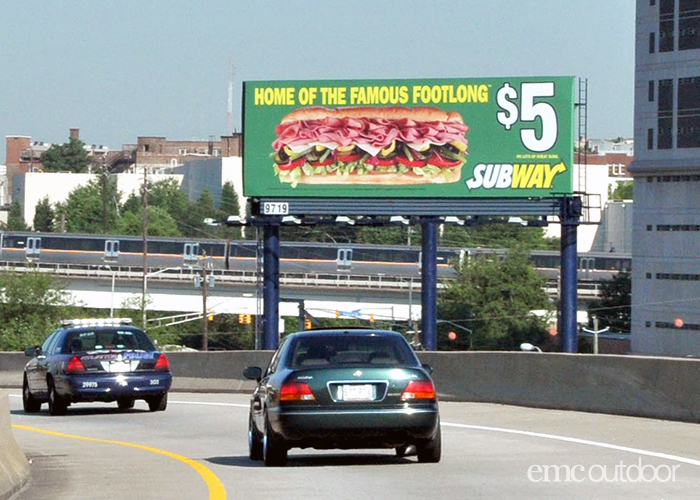 Posters provide the reach to cover large areas affordably. They also offer the flexibility for frequent copy changes to reflect current promotions – whether it's Big Philly Cheesesteaks, Tuna Subs, Pizza or Subway Breakfast.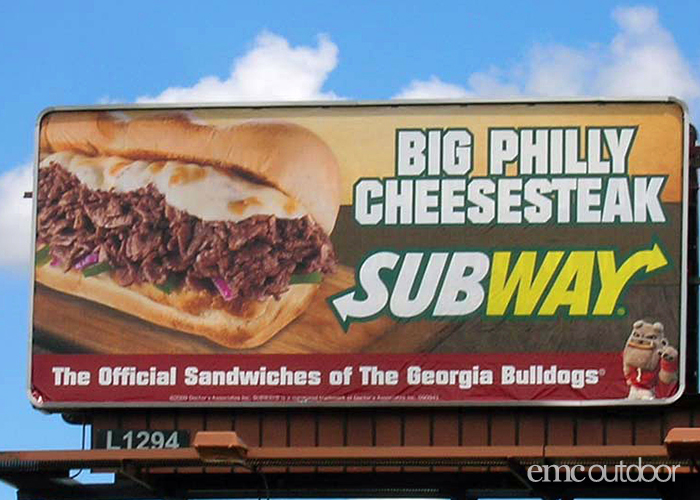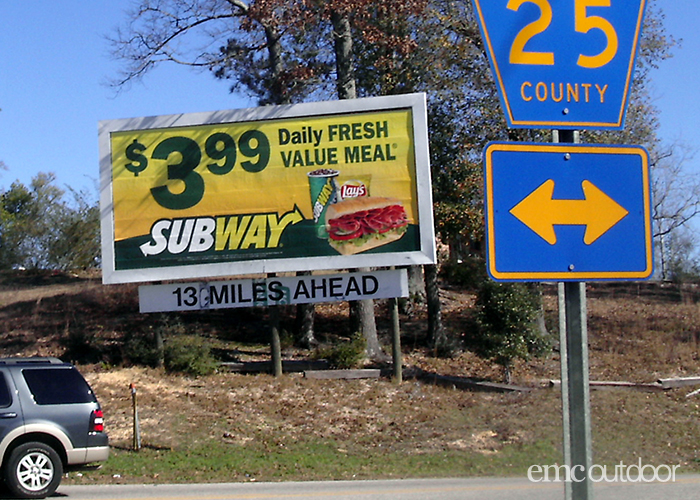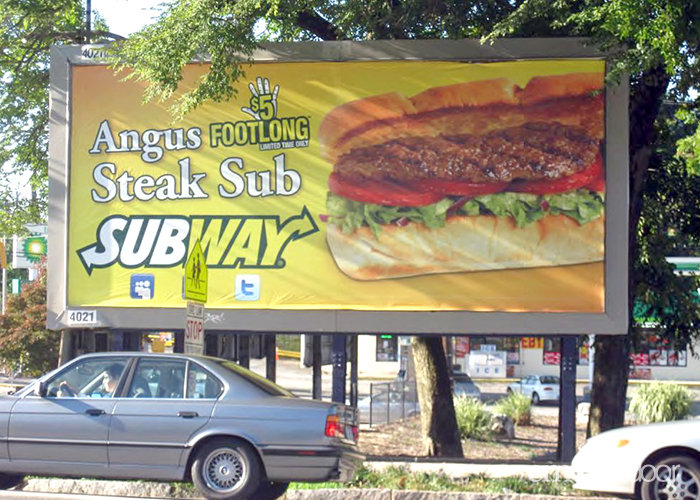 The media mix is rounded out with Truckside Advertising. A relatively new option in the world of outdoor advertising, truckside is rapidly gaining popularity for its ability to reach into residential and shopping areas, where other media may not be available.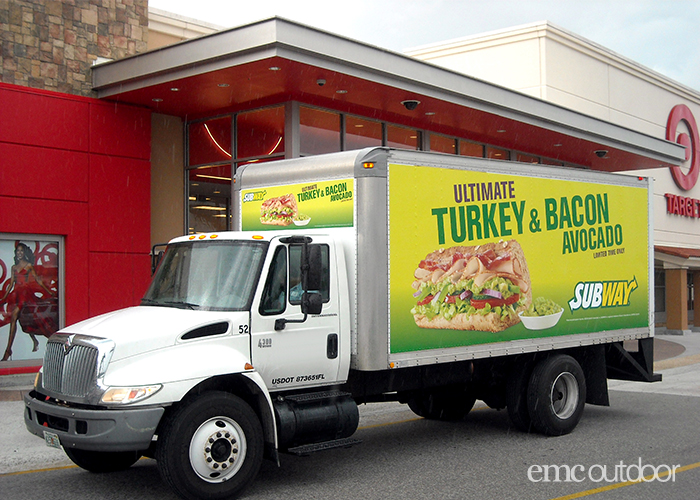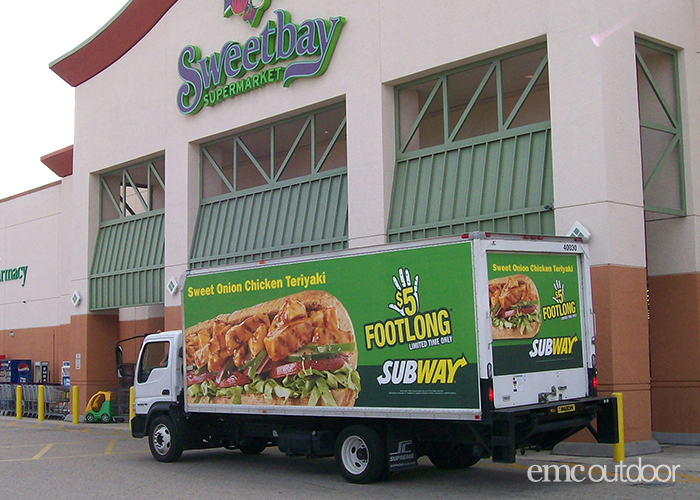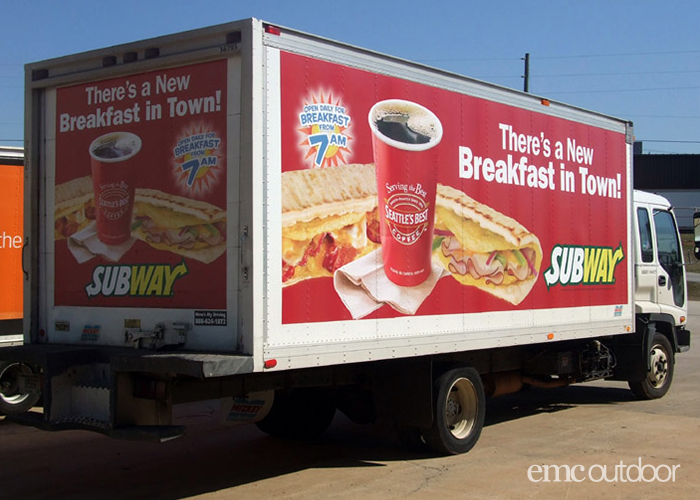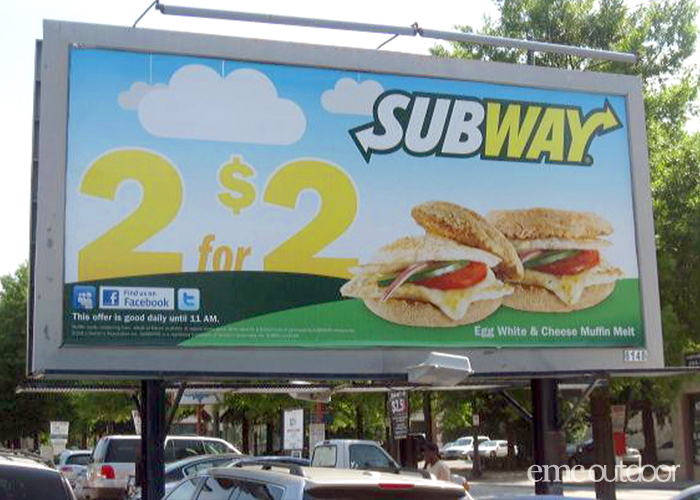 Subway's commitment to out of home advertising is a compelling testament to the effectiveness of outdoor.  Contact us to find out more about how out-of-home can help raise awareness for your brand locally, regionally, and even nationally.