At EMC we're really excited to be part of the launch of an extensive new out of home advertising campaign by the popular greek yogurt – Chobani.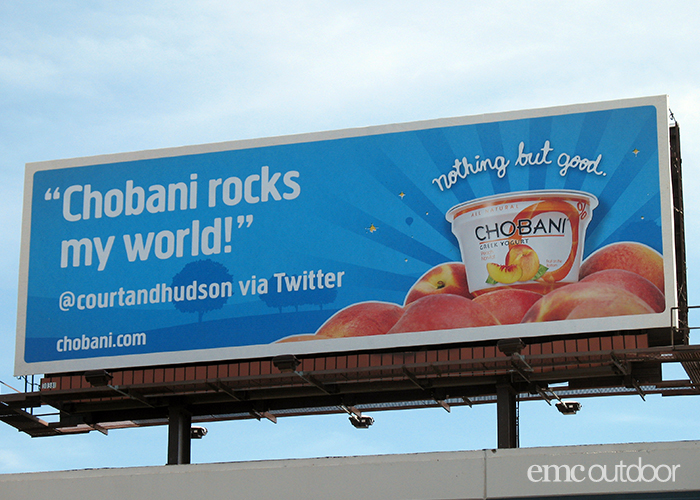 Billboard advertising is a major component in their new nationwide campaign, and the outdoor portion covers over 15 markets from New York, to Miami, Chicago, Los Angeles, Seattle and more.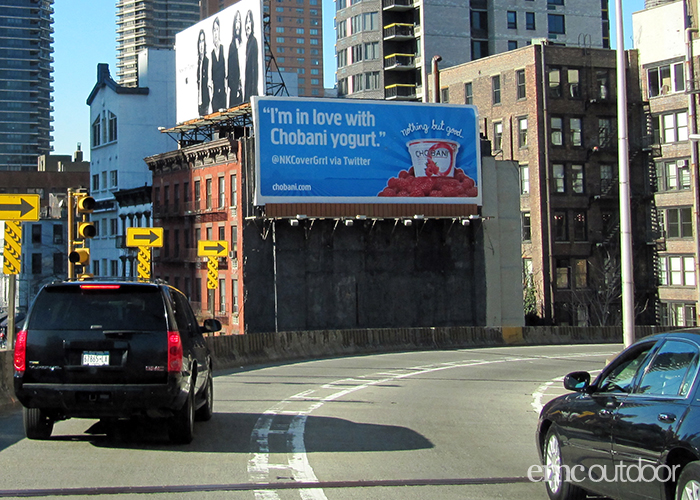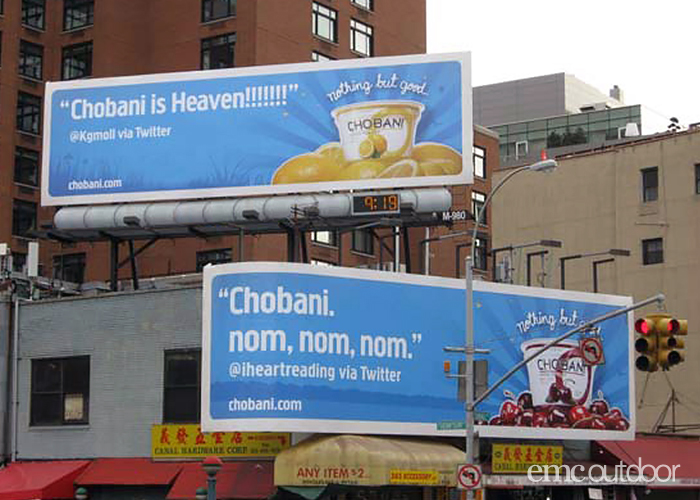 We worked closely with Chobani's agencies through multiple rounds of searches to hone in on just the right spectacular locations to help Chobani make a big splash in each market.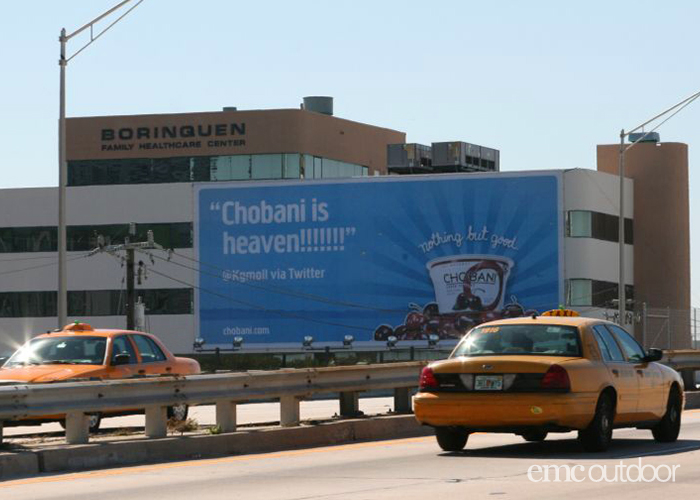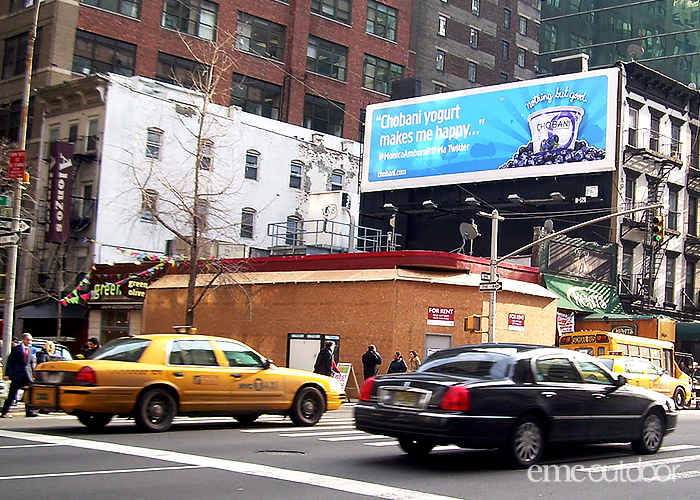 The creative for all the billboards comes from Twitter comments posted by real Chobani fans, as the company wanted a "'consumer-up' campaign, to tap into and extend the 'Chobani love' that is rapidly spreading across the country."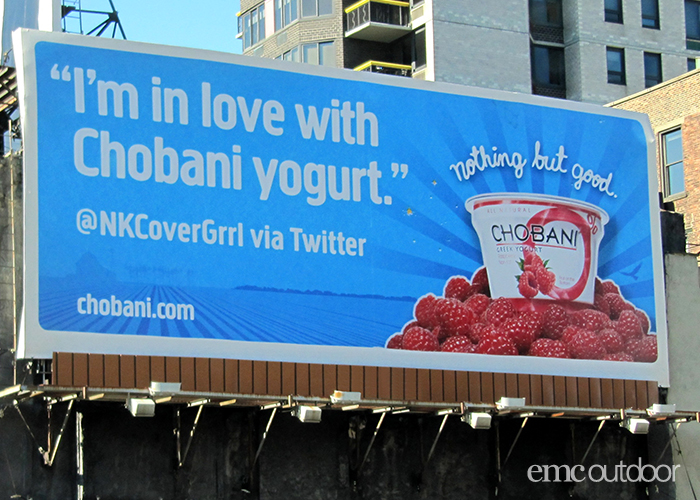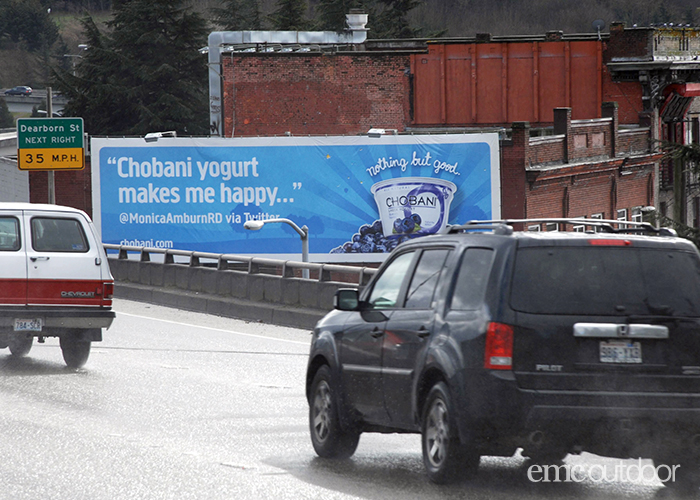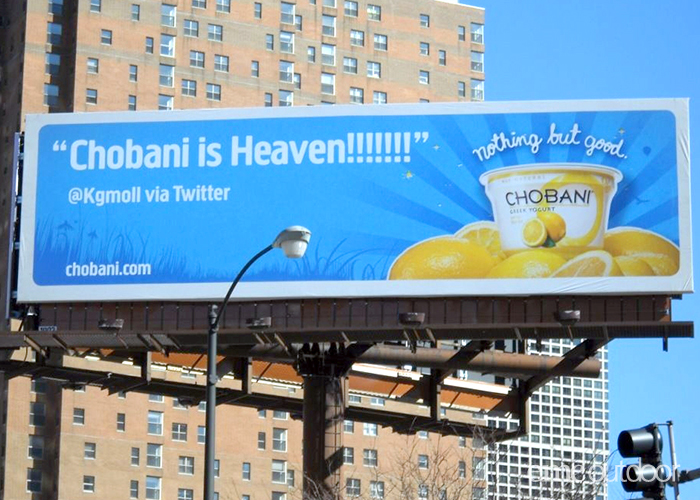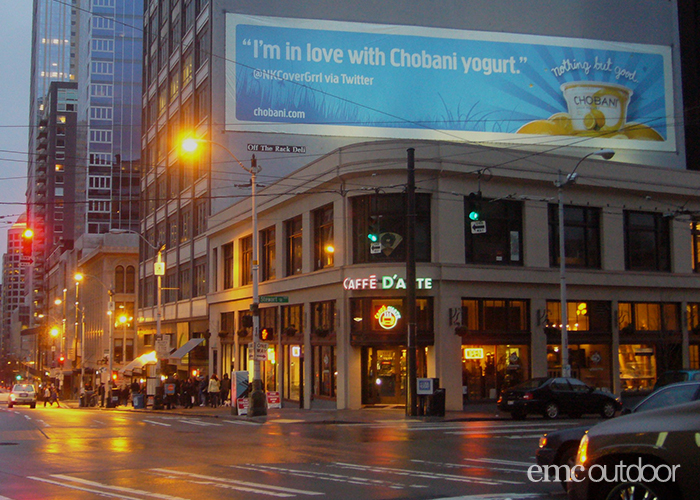 Contact us to find out more about how EMC can help you elevate your brand to the national stage.