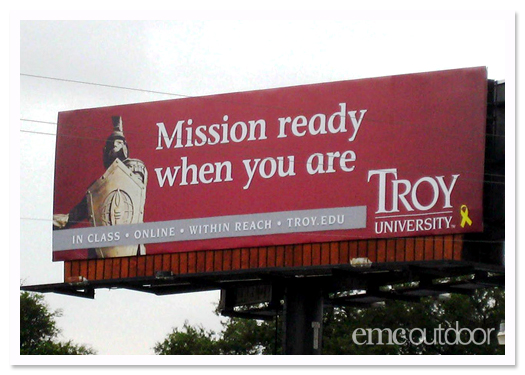 Summer's finally over and all over the country students are heading back to school.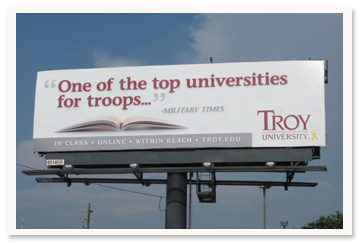 According to the OAAA "Almost 20 million of those students will be heading to the nation's 4,409 colleges and universities in the fall — over 5 million more than 20 years ago."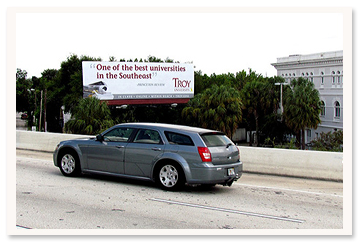 With the growth of online schools creating more competition in the marketplace it's more important than ever for schools to reach out to potential students, and create a strong memorable brand.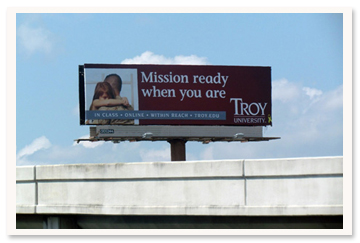 That's exactly why Troy University and their agency turned to EMC to manage a billboard campaign targeting prospective continuing education students at military bases, hospitals, and community colleges across the USA.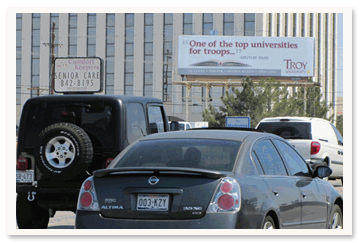 With very specific targets, strategic placement at key locations was a critical part of the campaign.  EMC managed the research and planning of over 60 boards, targeting 31 locations in 13 states across the country to make sure Troy would maximize their reach in each market.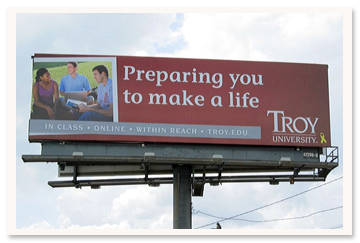 And, with almost a dozen different creatives —each catering to that location's target audience— the logistics of printing, shipping and installing was a project unto itself … deftly handled by our in-house Traffic & Production Dept.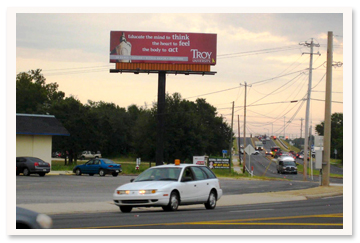 At EMC we specialize in managing the time-consuming details of large-scale out of home campaigns just like this one — for smarter, more streamlined results
Contact us to learn more about how we can help with your next campaign.