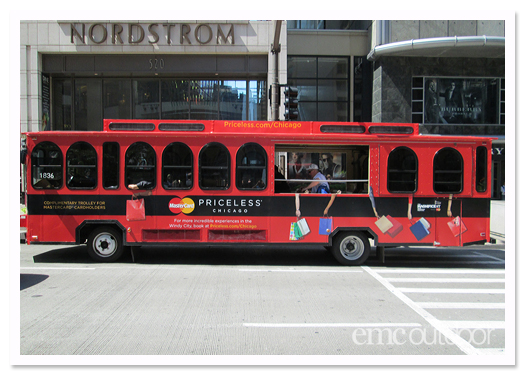 We were thrilled to be a part of the launch of MasterCard's new "Priceless Chicago" program with this wrapped trolley. The complimentary trolley was part of the Magnificent Mile Shopping Festival, and transported shoppers down North Michigan Avenue in style.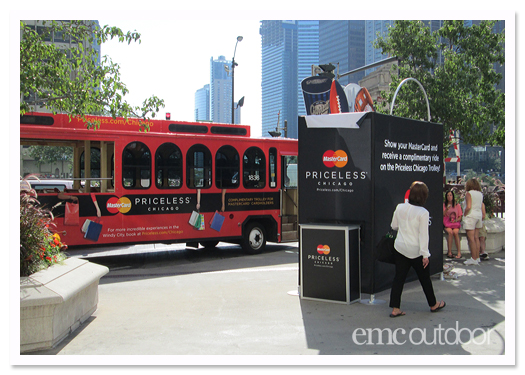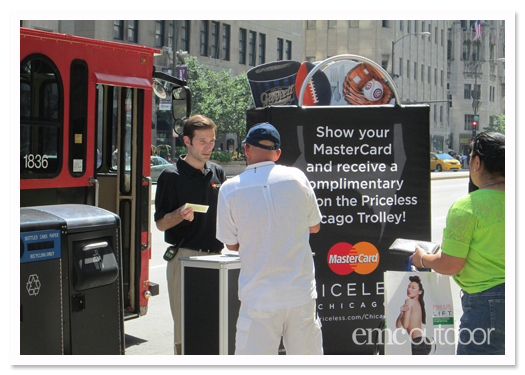 Consumers received a complimentary ticket for the trolley that included a guided tour of the Windy City. All they had to do was show their (drum roll please) … you guessed it: MasterCard.
MasterCard also used a variety of traditional and non-traditional out of home advertising (including transit shelters, sidewalk graphics, and a giant shopping bag) to create an immersive experience up and down Michigan Avenue.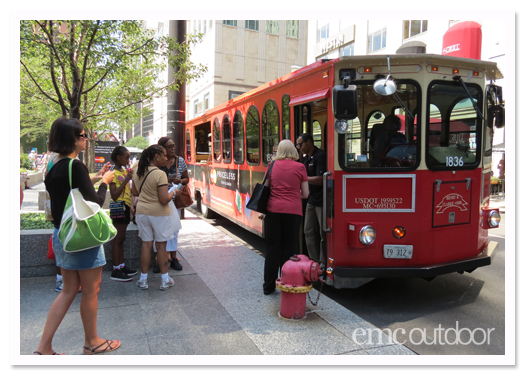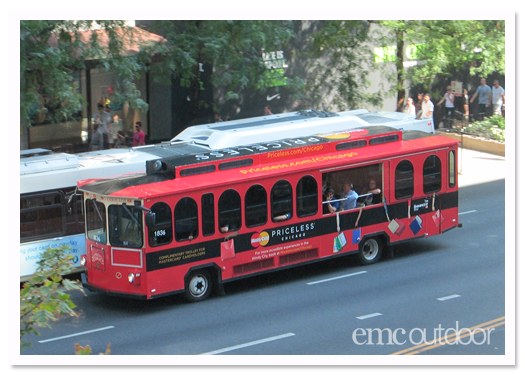 At EMC we specialize in helping you find and execute strategic outdoor advertising media that will enhance your program and make your brand shine.