Opening a new retail location is a big deal.  When that location is your new Manhattan flagship it's a really big deal.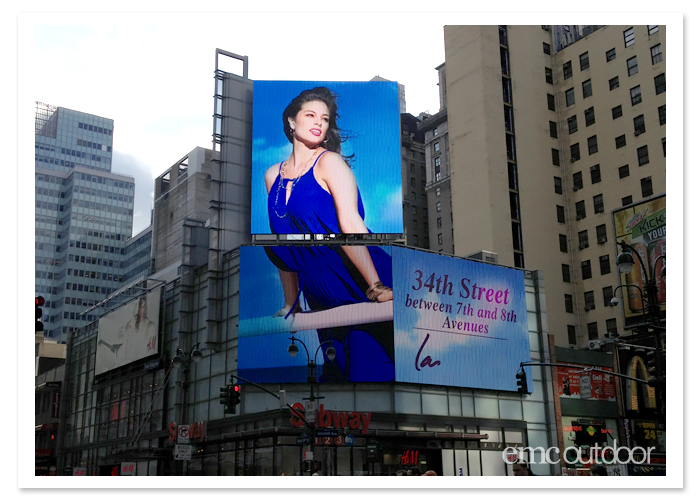 So, when Lane Bryant and their agency wanted to announce the grand opening of their new store in a spectacular way, they turned to digital outdoor advertising for its ability to make the required big impact in 2 locations: Times Square, and as close as possible to the retailer's new store.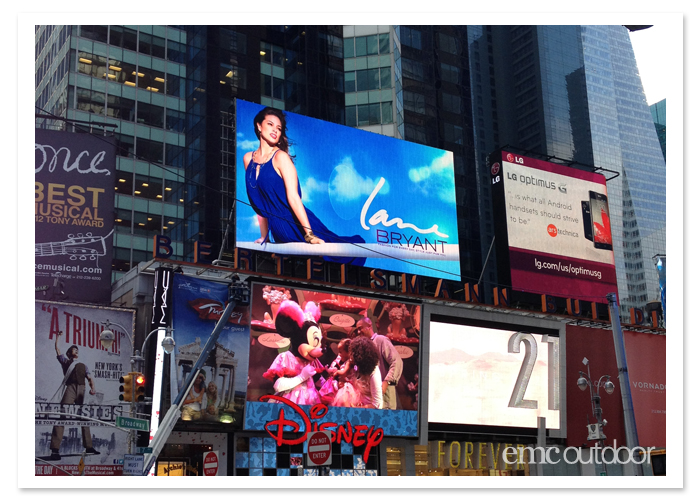 Acting as the out of home media buyer, all media that  EMC Outdoor quickly located and secured for the launch were  head-turners — even on the streets of NYC— the most spectacular at 62 ft high and 72 ft wide. This beautiful digital unit dominated the area, and also allowed Lane Bryant to change / sequence their creative for additional impact that drove traffic to their location just half a block away.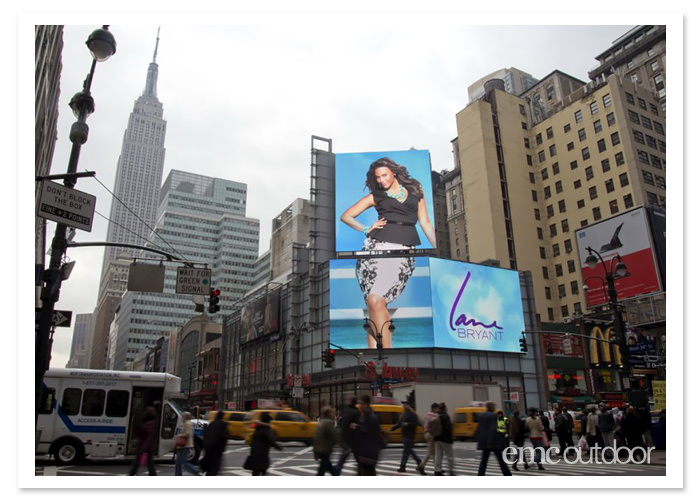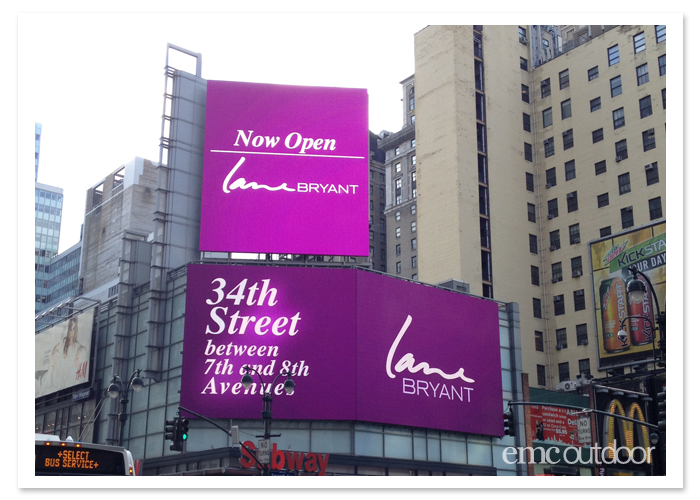 Manhattan is one of the few places in the USA where motion is allowed on digital billboards, and Lane Bryant's creative took advantage of that opportunity. As Lane Bryant's fashionable women gazed down at the busy streets of New York City, the latest in full-motion digital screens first created buzz, and then spelled out the flagship store's location with "Opening Soon" and "Now Open" messages.
Out of home advertising is a great way to drive local retail traffic if the media's location, technical capabilities, and creative all work to that goal.  In this case for Lane Bryant, all three worked in concert for the desired result in New York City.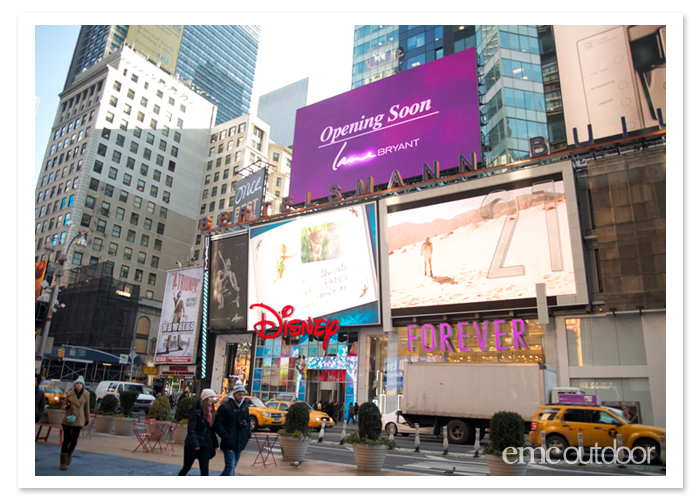 Contact us to learn more about how EMC Outdoor can help you make a spectacular entrance – even in the biggest outdoor advertising market in the country.